'The Challenge': Josh Martinez Says He Plans on Doing the Show for at Least 3 More Years
Known for getting into fights with his castmates and frequently crying, Big Brother winner Josh Martinez has become a recurring face in The Challenge. After competing in four seasons and recently winning his first elimination, Martinez revealed how long he planned on competing in the reality show.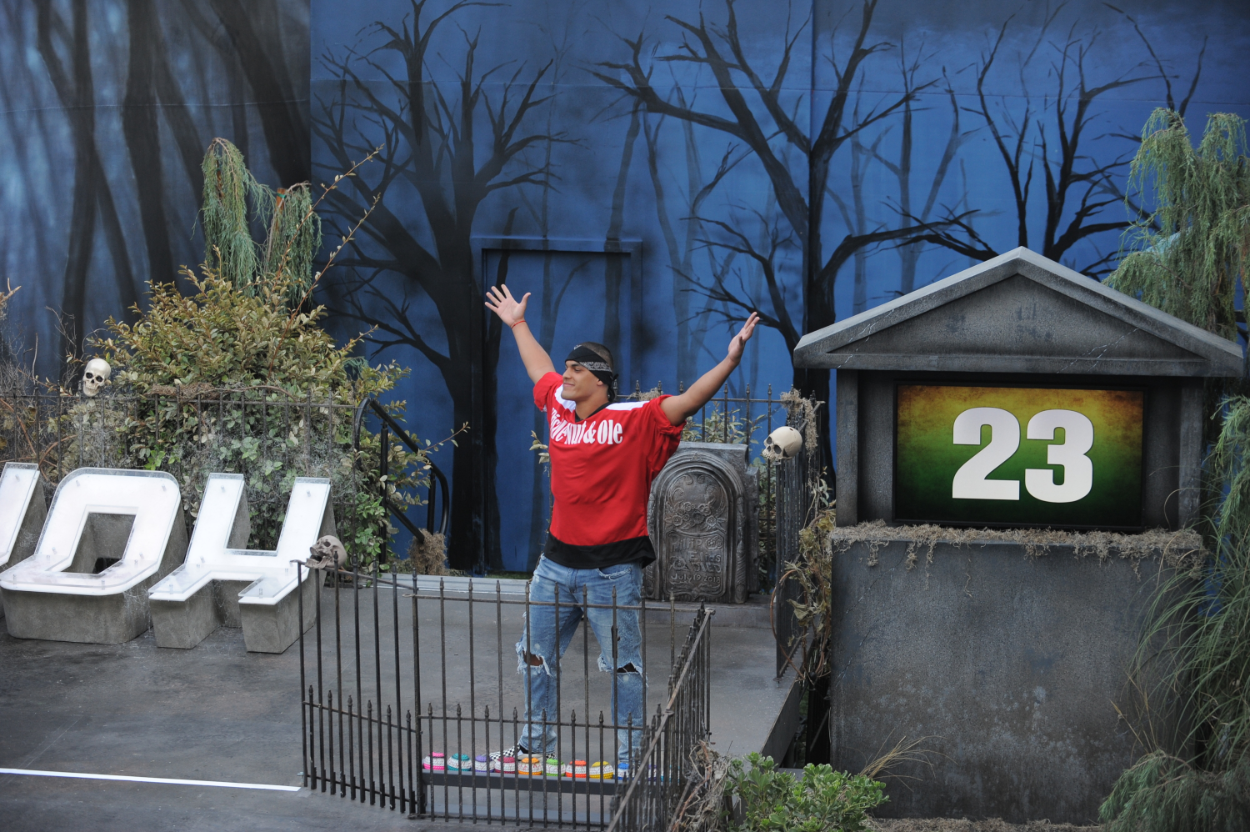 Josh Martinez won 'Big Brother 19'
Florida native Josh Martinez debuted on Big Brother 19 in 2017. He became known for his loud confessionals, several explosive arguments with houseguests, and use of banging pots and pans while singing circus music to get under his competitors' skin.
Due to his frequent emotional outbursts, the other houseguests quickly targeted the "Meatball." However, he got his footing in an alliance with Christmas Abbott and Paul Abrahamian.
RELATED: 'The Challenge': Josh Martinez Almost Competed on 'Vendettas' With 'Big Brother' Rival Jess Nickson
After realizing the latter used him to do his dirty work, Martinez thought about blindsiding his ally. Instead, the Florida native chose to expose Abrahamian's shady ways in his goodbye messages and brought the returning player to the final two with him.
The decision paid off as the jury awarded Martinez the win in a close 5-4 vote.
Martinez almost competed in 'The Challenge: Vendettas'
While the BB champ claims MTV called him to compete on its long-running competition series The Challenge for Vendettas, he couldn't because of his year-long contract with CBS.
Therefore, the Florida native didn't make his debut until season 33's War of the Worlds, where he got purged out of the competition in the first episode. Although he returned shortly later as a replacement, the BB star didn't last long as he got eliminated within a few episodes.
RELATED: 'The Challenge': Josh Martinez Claims the Show 'Stretched out' His Elimination Performance
Martinez returned for War of the Worlds 2 and made it far into the competition as his teammates preferred to target other people. When he eventually got into elimination, the Florida native lost to Jordan Wiseley.
The BB winner came back for Total Madness and played his best game yet as he established an alliance and won three daily missions. However, he failed to earn a gold skull through an elimination win and went home shortly before the finals.
Martinez wants to compete until he's 30
The 27-year-old returned for Double Agents, where he initially partnered with Kam Willams. However, after Kyle Christie "stole" her following his elimination win, he ended up paired with a longstanding friend and ally, Nany González.
Due to his strong alliance, Martinez found himself in a favorable elimination setting against a rookie where he came out on top, winning his first elimination and a gold skull.
RELATED: 'The Challenge': Josh Martinez on Why He Became So 'Emotional' Following First Elimination Win
Before the Feb. 24 episode aired, Martinez answered questions on his Instagram Story. One follower asked how long he planned on competing in the reality series. The Florida native explained he recently turned 27 years old and would like to continue appearing on the show until he's 30.
In three years, Martinez could compete in at least six more seasons. Therefore, if things go his way, followers can expect to see the BB champ on The Challenge until season 42. The Challenge 36: Double Agents airs Wednesdays at 8/7 Central on MTV.