'The Challenge': Kailah Casillas Is Clapping Back at an Instagram Follower For 'Unwanted Opinions'
Kailah Casillas from 'The Challenge' isn't taking any hate from Instagram followers without a fight. Here's what she said.
MTV's The Challenge has been on TV for over two decades, and no one could've expected how popular it would become over the years. We've seen folks from Road Rules, The Real World, Are You The One?, and many other MTV favorites come together to compete in physical and mental challenges for big money. And newcomer Kailah Casillas is ready to make a name for herself in Challenge history by reappearing on Season 35.
Casillas got her start on The Challenge during Season 29, and her confrontational attitude got her in trouble with many other contestants in the house. It seems her content on Instagram is also stirring the pot, as she clapped back at one of her followers who provided some "unwanted opinions" about her posts. Here's what Casillas wrote.
Kailah Casillas made a name for herself on reality TV thanks to her bold personality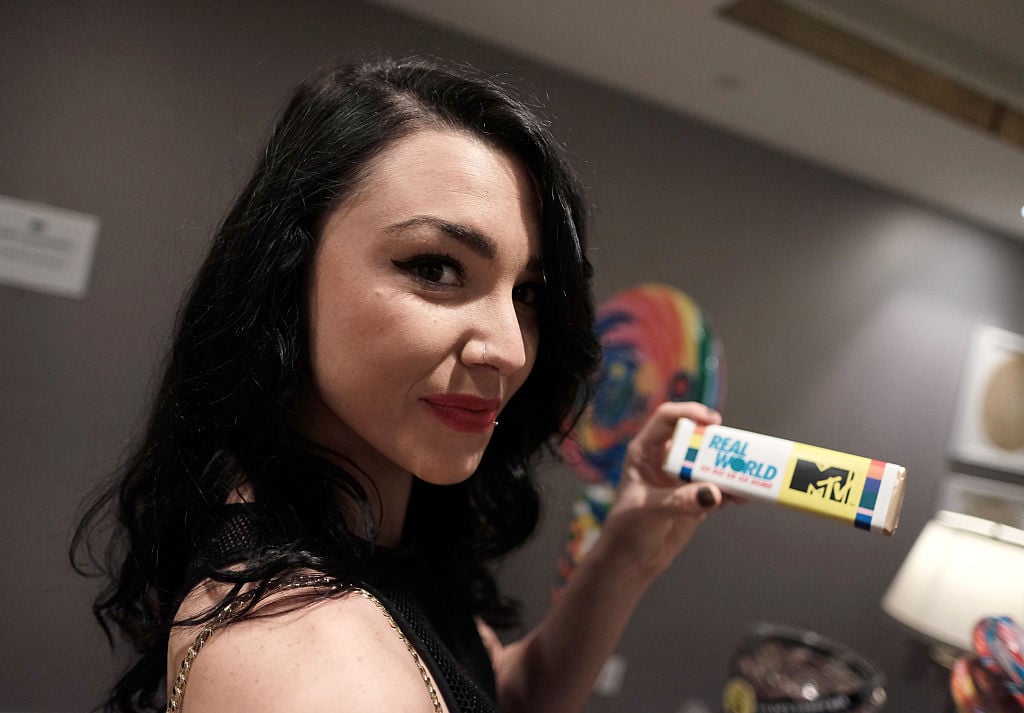 From Cara Maria Sorbello to Laurel Stucky, there are Challenge greats we've been watching for years who are known for their multiple wins. And Casillas hopes to be in that grouping. While she started the show with Invasion of the Champions, she showed she's a great competitor by making it to the finale of Vendettas, which was The Challenge's 31st season.
Not only does Casillas fight hard when it comes time to play, but she doesn't get along with other strong personalities in the house. According to TV Overmind, Casillas admitted to Real World producers that she was a mean girl in high school. She also allegedly earned the nickname of "Gossip Queen" due to her tendency to spread rumors.
Unfortunately, it seems her popularity in high school didn't follow into adulthood, however, as she noted that she has a tough time making friends due to her strong personality. And we can't forget when Casillas got herself kicked off of the show during Final Reckoning after getting into a fight with another contestant.
Rumor has it she dated another controversial 'Challenge' contestant
Casillas doesn't need any help creating drama of her own. But her rumored relationship with fellow contestant Stephen Bear is enough to throw fans into a frenzy.
According to The Ashley's Reality Roundup, Casillas posted a photo to Instagram showing herself wearing a ring that's Bear's. Bear then showed Casillas' tattooed arm in his Instagram Story, clearly giving away that they were spending time together. Considering they were both on Season 35 together, this led many to believe that Casillas was cheating on her long-term boyfriend, Mikey Pericoloso.
As for Pericoloso, it seems he was just as confused as fans were. "To answer a couple questions. I have no idea what's going on. Like at all," he tweeted. "I'm as lost as you. Kailah and I have so many amazing times together over the past 3/4 years, I would never talk bad on any of that or her. No one is trying to be on ex on the anything."
Casillas fired back at Pericoloso and asked him not to make their relationship a "public spectacle," but she reportedly didn't come home after she was finished with Season 35. As for her and Bear, we'll have to see what goes down during the new season.
Casillas isn't afraid to combat the hate she gets on social media
Casillas posts plenty of content on her Instagram. And while many of her followers applaud her sex-positive, can-do-anything attitude, others aren't as impressed.
One follower commented on a provocative photo, "You know, you are a really beautiful girl. Do your parents never say anything about modesty? You're kinda out there alittle too much."
To that, Casillas clapped back, "Lindaaaaa listennnnn – my parents tell me to live, love, and prosper.. and that's exactly what I'm doing. I'm in a tshirt here, what exactly bothers you?"
The original commenter then wrote, "Honestly, you girls put yourself out there but can't handle opinions. You think everything is condesending. I said you were beautiful…..It wasn't a condesending comment, more about modesty, that's all."
Casillas wrote back, "good luck with being a person who gives your unwanted opinions."
We have a feeling this is far from the first time Casillas has dealt with negative commentary. And we're sure after we see The Challenge Season 35 premiere, there will be plenty more for followers to comment on than just her looks.
Check out Showbiz Cheat Sheet on Facebook!