'The Challenge': Kailah Casillas Is Seen Kissing and Crying Over Stephen Bear in 'Total Madness' Trailer
We've been watching MTV's The Challenge for decades, and there are plenty of newcomers to the show who are earning their stripes. Kailah Casillas has been on a few seasons of the show, and she's proven to be a tough competitor. But it seems she may have fallen for one other competitor who definitely can't be trusted — and that's Stephen Bear.
Bear continues to charm women on the show, but he never seems to respect his relationships. And there were plenty of rumors prior to Season 35 that suggested he and Casillas were romantically linked. Now that the trailer for the season is out, we're seeing that they did, indeed, have romantic relations.
Rumor has it Kailah Casillas was romantically involved with Stephen Bear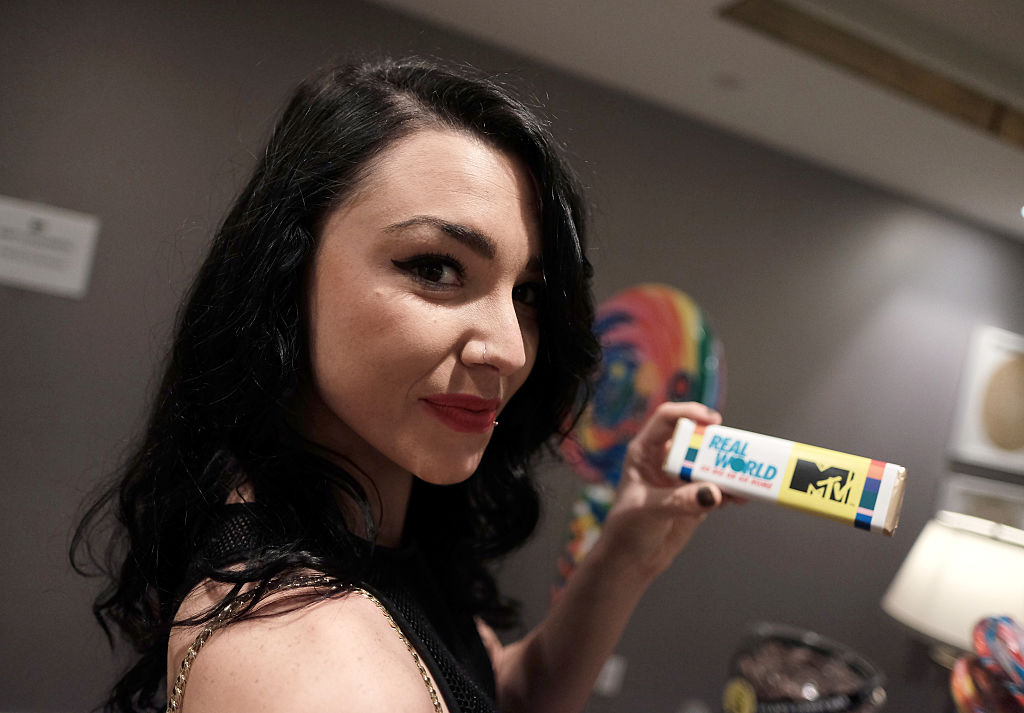 It seems there may have been some mutual attraction between Casillas and Bear while they both competed on The Challenge. And the rumors swirled once fans caught wind that the two were with each other after they were on the show. On Nov. 22, 2019, Bear posted a photo to his Instagram Story that showed Casillas wearing his ring. And there was another video he uploaded that showed off her tattooed arm, proving the two were together after all.
A fan of the show also posted a photo to Twitter of Casillas at a children's party — and she was apparently with Bear's family at the time the photo was taken.
Those who know Casillas knew she appeared to be involved in a long-term relationship at the time all of this was happening with Bear, too, which made the situation extra shady. And some others thought Casillas and Bear were simply pulling a PR stunt.
She had a public falling out with her ex-boyfriend, Mikey Pericoloso
While Casillas may or may not have been pursuing Bear, she definitely had a falling out with boyfriend Mikey Pericoloso. The two had been together for years, but it was Pericoloso's tweet that gave fans a hint that their relationship was severely impacted by Casillas and Bear.
"To answer a couple questions. I have no idea what's going on. Like at all," Pericoloso tweeted. "I'm as lost as you. Kailah and I have so many amazing times together over the past 3/4 years, I would never talk bad on any of that or her. No one is trying to be on ex on the anything."
"Can we not make this a public spectacle?" Casillas shot back. "This is no ones business but ours. You act like I haven't contacted you at all & that is not the case. I've told you time and time again that we will talk when you and I are both back in Vegas. That's the last I'll say on that."
To make matters more complicated, it seems Casillas is now throwing Pericoloso under the bus. She told a Twitter user that her ex cheated on her "the whole relationship" and that others should mind their business.
The new 'Challenge' trailer previews Casillas and Bear's romance
It looks like Season 35 will finally bring some answers. The trailer shows Casillas and Bear kissing on a couch, but in another scene, Casillas is crying and yelling at him.
"You're a f*** boy," Casillas swears. "And I ruined a relationship for somebody who doesn't give a f*** about me."
From the sound of her comment, it looks like Casillas may have been dating Pericoloso while she was messing around with Bear. But we're still not sure how her long-term relationship ended, or how things began with Bear. We do know that Bear has a reputation for pursuing multiple women, so his betrayal of Casillas certainly isn't unprecedented. And it seems fans think Casillas should've known better.
"Why did you kiss BEAR omfg whyyyy," one YouTube commenter noted.
Total Madness premieres April 1!
Check out Showbiz Cheat Sheet on Facebook!