'The Challenge': Kailah Casillas Marries Sam Bird: 'We Eloped!'
The Challenge finalist Kailah Casillas and Ex on the Beach star Sam Bird secretly married after three years of dating. They announced the news in an Instagram post and YouTube video that documented their elopement.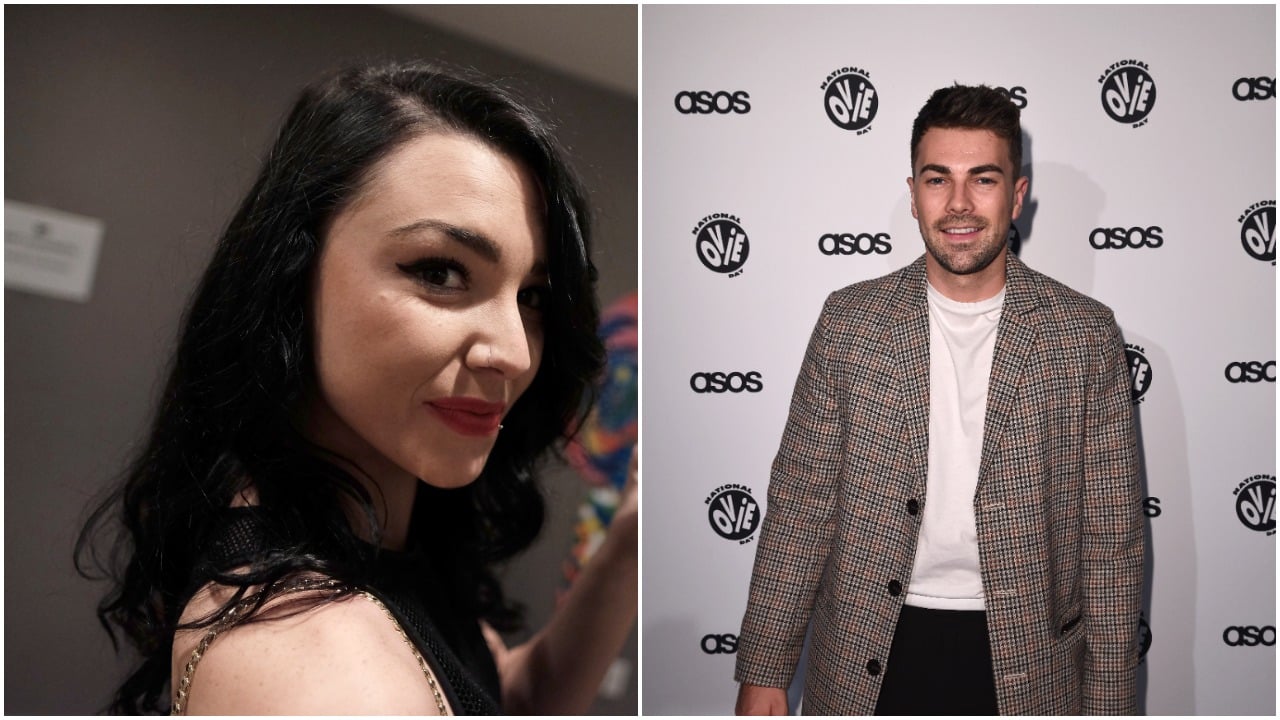 Kailah Casillas and Sam Bird are married
After a year-and-a-half of engagement, The Challenge star Kailah Casillas and Ex on the Beach UK native Sam Bird tied the knot. She posted a picture of her and Sam in wedding attire, captioning it, "we eloped!"
She continued, "I never dreamt of having a big wedding, so we decided to take a trip to Gibraltar and do it the most intimate way possible, just us. I can't wait to spend the rest of my life with you."
RELATED: 'The Challenge': Kailah Casillas Addresses Why She Didn't Return for Season 36
The Real World cast member also noted they vlogged the trip and encouraged her followers to check it out. In the six-minute video, the couple noted they didn't want to plan for a wedding and instead found a place overseas to elope in two weeks.
After getting their paperwork done, the two took wedding pictures before saying their vows and officially marrying. Several MTV stars, including Marie Roda, Jenna Compono, Kyle Christie, Jemmye Carroll, Mark Long, Wes Bergmann, Nany Carmen, Darrell Taylor, and Kam Williams, congratulated the couple.
Sam proposed to Kailah during a vacation in Greece
Shortly after Ex on the Beach season 4 ended, Sam and a newly single Kailah began hanging out, eventually starting a relationship in early 2020.
Due to the global lockdown, they had to quarantine and chose to do so together in Sam's hometown of London, England. While locked down for a couple of months, they started a couple's YouTube channel before heading back to America.
The couple hung out with The Challenge champ, Wes Bergmann, in Missouri for a few weeks to participate in his podcast and then visited her hometown of Delray Beach, Florida. Sam and Kailah then returned to the UK before jetting off to Spain and a surprise getaway to Greece.
While there, Sam proposed to Kailah, who emphatically said yes. She shared several videos, including many that showed off her ring, and then announced the news on social media. She explained she's "marrying my favorite person in the world," and Sam noted he couldn't wait to "spend the rest of our lives together." 
Kailah and Sam have a podcast and home renovation business together
The Real World star competed on The Challenge: Total Madness (2019), where she publicly cheated on her boyfriend of three years, DJ Mikey Pericoloso, with a persistent Stephen Bear.
Although she and Mikey lived together at the time, Kailah opted to visit Bear in his hometown. The relationship ultimately didn't work out, and she moved back to Florida, where she shared an apartment with The Challenge veteran, Nany González.
Meanwhile, Sam wrapped up an appearance on Ex on the Beach Season 4, where he attempted to win his ex Georgia Steel back, but she already moved on. After his filming, he and Kailah hung out in Florida for a couple of weeks before confirming their relationship status.
The couple has lived in England, where they host a podcast together, Big DOC Energy, and run a home renovation business. The Challenge airs on MTV.
RELATED: 'The Challenge' Star Kailah Casillas Engaged To Sam Bird After 8 Months of Dating