'The Challenge': Kailah Casillas Finally Opens up About Cheating With Stephen Bear: 'I'm Human'
'The Challenge' star Kailah Casillas finally opens up about cheating on longtime boyfriend with co-star Stephen Bear in a Twitter thread.
MTV stars Kailah Casillas and Mikey Pericoloso have been in a serious relationship for three years. However, while filming The Challenge 35, she expressed that it might be going toward marriage, something she wasn't ready for, so she cheated on her boyfriend, with co-star Stephen Bear. After remaining mostly silent about the situation as it plays back on TV, Kailah finally addressed it in a Twitter thread.
[SPOILER ALERT: This article includes information from The Challenge 35 Episode 8.]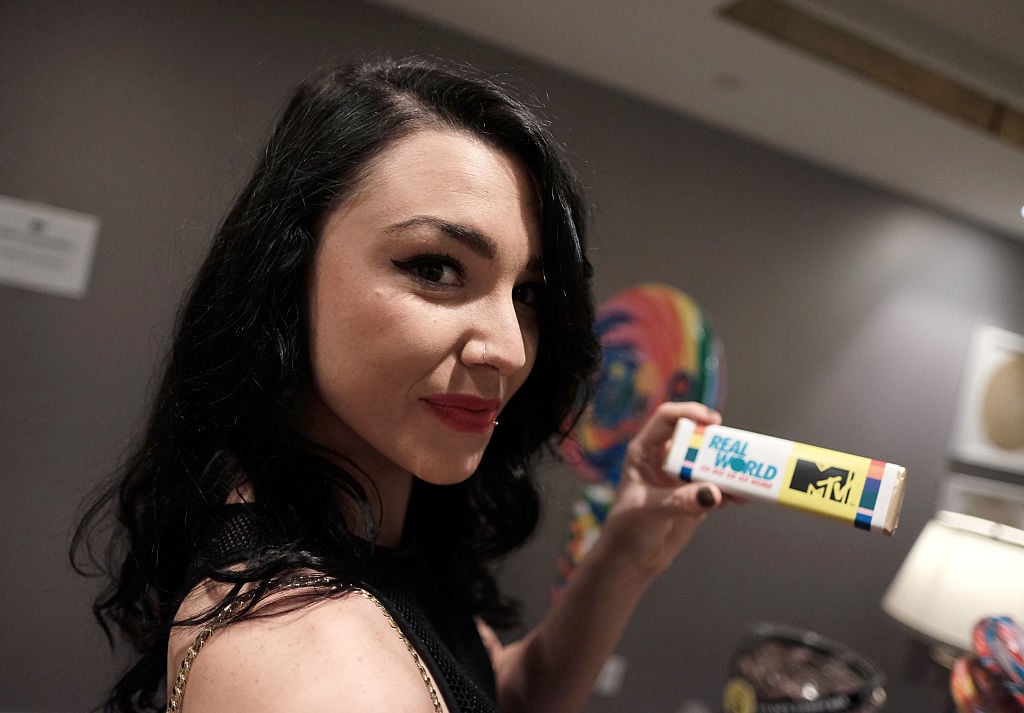 Kailah Casillas dated Mikey Pericoloso for 3 years
The Real World: Go Big or Go Home star Kailah Casillas began dating DJ Mikey Pericoloso around February 2017, a year after she made her reality tv debut. The two moved into a Las Vegas-based apartment together and became inseparable.
They heavily featured each other on their Instagram accounts, and Kailah modeled for his clothing website. She also competed on a few seasons of The Challenge before appearing on Lindsay Lohan's Beach Club, vying for a chance to become a brand ambassador.
However, she got into a verbal altercation with Lindsay Lohan herself, which resulted in her immediate dismissal. Kailah then competed on another season of The Challenge but only lasted one day in the house after a physical altercation with Melissa Reeves.
Shortly after she and Mikey P appeared on a May 2019 episode of How Far Is Tattoo Far together, the 27-year-old returned to the MTV reality competition series.
Kailah Casillas cheated on boyfriend with Stephen Bear
Almost immediately after entering the bunker, three-time Challenger Stephen Bear expressed his attraction to Kailah. However, she resisted his advances out of respect for her relationship back home.
Eventually, the MTV star gave in to the relentless UK native, and they made out in the bathroom. Co-stars Johnny "Bananas" Devenanzio and Wes Bergmann attempted to make a joke out of the situation and decorated Bear's sleeping arrangement as a honeymoon suite for him and Kailah.
However, they taped pictures of the Beach Club star and her boyfriend to the ceiling, upsetting her. She yelled at the guys and later threw a jug of milk and a spoon across the eating area.
Kailah continued her tryst with Bear and tried to save him from going into Purgatory during a double guys' elimination. However, she and her allies' efforts fell short, and the Tribunal voted him in to face Nelson Thomas, who promptly sent the UK native home.
After the elimination, Kailah ran down to Bear and promised they would see each other once filming wrapped. She stuck to her word and visited him across the pond, but the two did not work out.
Kailah Casillas finally opens up about the situation
In a Twitter thread the MTV star posted on May 21, she explained she was not happy in her three-year relationship and called her fling with Bear an "escape."
Kailah admitted she went about it the wrong way and "should have dealt in a more respectful manner." While the five-time Challenger owned up to her inappropriate actions, she also reminded her followers that she's "human." Kailah continued and explained that she's currently "living the life" she wants and has "proved to myself I could be independent."
Although the MTV star acknowledges "it didn't play out in the best way," she's still happy. The 27-year-old closed by telling her followers that they have watched her "grow, make mistakes, be drunk and wild," and she hopes they can see her as human.
In a follow-up tweet, Kailah acknowledged when she threw the spoon and explained it was out of frustration, not a "tantrum," because she "didn't want anyone else to be dragged in" to her situation "unwillingly."
Additionally, Kailah expressed she no longer has any interest in speaking about it in interviews as she's in another relationship and ready to "push forward." The Challenge 35: Total Madness airs Wednesdays at 8 p.m. EST on MTV.