'The Challenge' Stars Kam and Leroy Expecting Their First Child; How Old Are They?
'The Challenge' stars Kam Williams and Leroy Garrett are having a child. How old are the couple?
The Challenge stars Kam Williams and Leroy Garrett officially began dating in Feb. 2020 after hitting it off during 2018's Vendettas. Following Leroy's retirement and their move to Houston, Texas, the couple announced they're expecting their first child together in a Christmas-themed Instagram picture. How old are the fan-favorite players?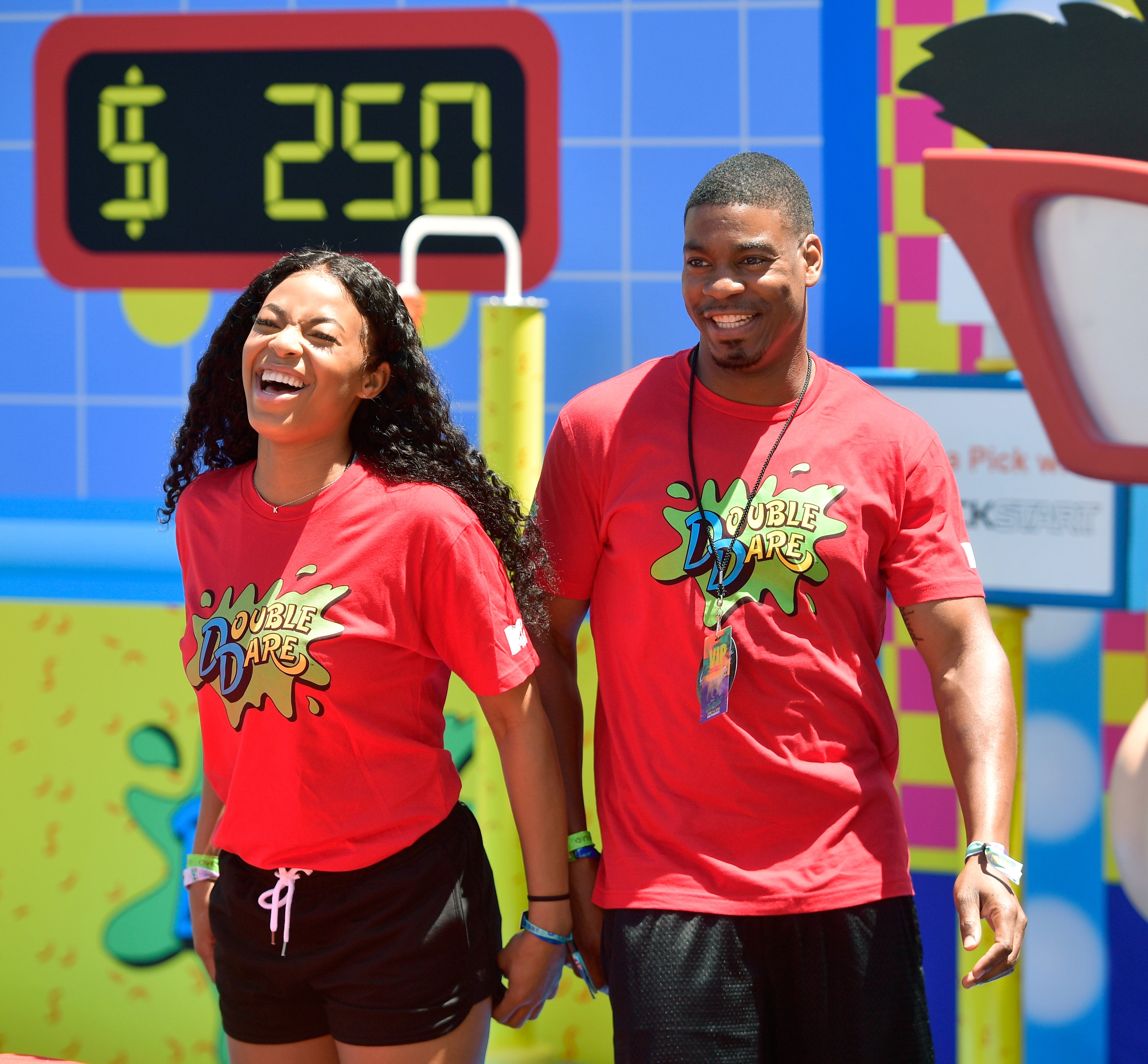 How old are Leroy Garrett and Kam Williams?
Born Nov. 3, 1994, Malkamitu "Kam" Williams is 27-years-old. From Michigan (b. May 16, 1985), Leroy Garrett is 36-years-old.
Kam first appeared on Are You the One? 5 (2017), where she found her "perfect match," Eddie Williams. However, after he and her best friend hooked up behind her back, she ended things and seemingly focused on The Challenge.
Debuting on Vendettas (2018), she instantly proved herself "Killa Kam" by winning three eliminations. She briefly competed in two more seasons before appearing in back-to-back finals in War of the Worlds 2 (2019) and Double Agents (2020).
Following his appearance on Real World: Las Vegas (2011), Leroy competed as a rookie on Rivals (2011), where he placed third after his partner couldn't continue. He has returned 11 more times, where he competed in four more finals. After his Double Agents performance, Leroy announced his retirement from the franchise.
They met during 'The Challenge: Vendettas'
The couple met during her rookie season in 2018, and Kam wanted to make their relationship official. However, as she lived in New Jersey and he stayed in Las Vegas while not filming, Leroy didn't want to start anything serious. Therefore, they decided to remain friends.
They reconnected a year later during War of the Worlds (2019), but Kam wanted to focus on a new connection with her teammate, UK rookie Theo Campbell.
Following the season, the couple revealed they attempted to work on their relationship again as they spent time at Leroy's house together at the reunion. However, they ended on bad terms.
The two stopped talking until War of the Worlds 2 filming a few months later, where multi-season champ CT Tamburello helped reconnect the couple. After the season aired, the couple announced they officially began dating in Feb. 2020 Instagram posts.
Kam and Leroy recently revealed they're expecting their first child
A few months later, the AYTO star answered questions about her relationship on her Instagram story.
Responding to a fan who wondered how Kam knew Leroy was "the one" for her, the 27-year-old pointed out their "great friendship within our relationship," constant laughter, and things they've conquered together frequently remind her she's with the right person for her. Kam also noted she's "blessed to have him."
After his last appearance on Double Agents, the couple moved to Houston, Texas, where he pursues a career as a barber, and she focuses on her hair business. Shortly before Christmas Day 2021, the couple announced they were expecting their first child together.
Kam and Leroy are expecting their baby to arrive in June 2022. Several co-stars congratulated the couple, including Johnny "Bananas" Devenanzio, Nany González, and Kaycee Clark. The Challenge airs on MTV.