'The Challenge': Kam Explains Why CT Not Picking Her as a Partner Felt Like a 'Huge Slap in the Face'
[SPOILER ALERT: Spoiler ahead for The Challenge 36 premiere.
The Challenge veterans Kam Williams and CT Tamburello returned for the 36th season, Double Agents. After the first challenge, Kam approached CT about competing as a team, but he chose to go with the two-time champ, Ashley Mitchell. Following the premiere, Killa Kam clarified why she considered CT's rejection "a huge slap in the face."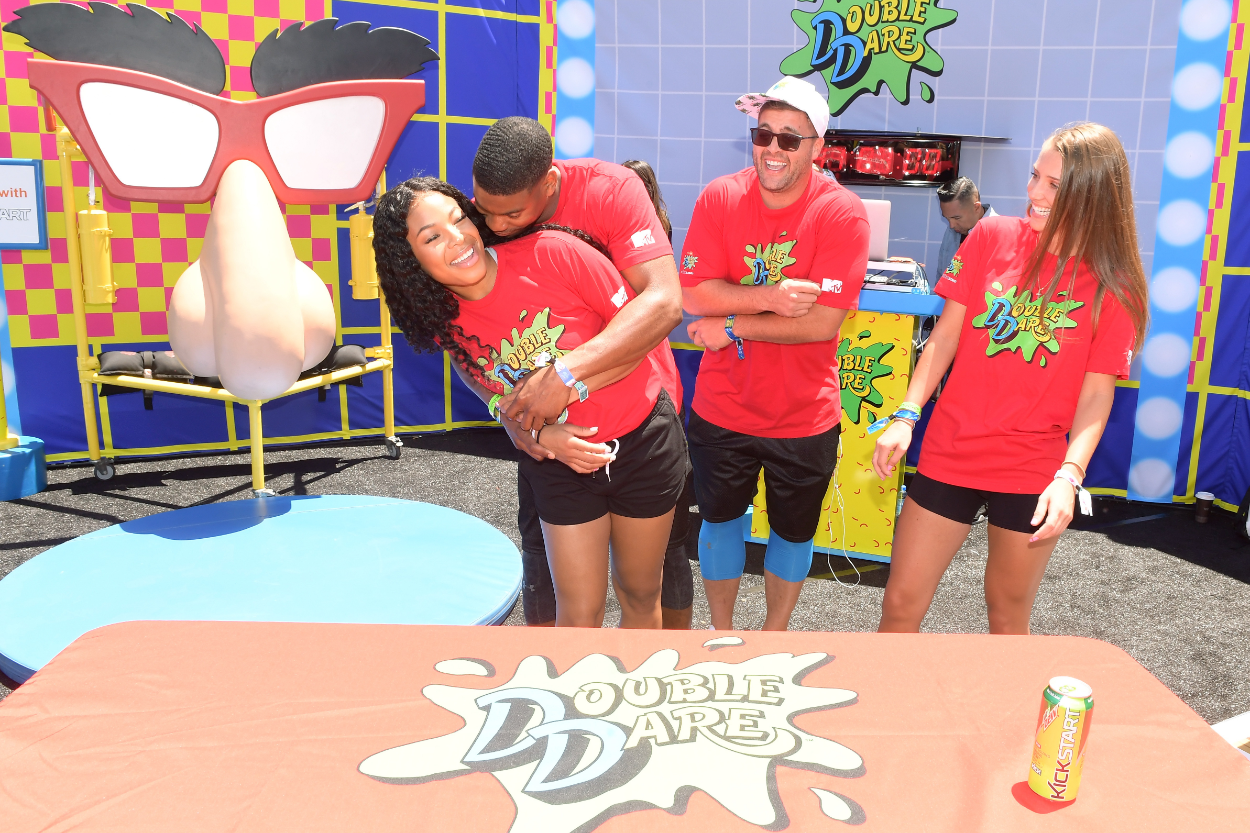 Kam Williams and CT Tamburello are veterans on 'The Challenge'
Over 15 years ago, The Real World: Paris hothead CT Tamburello made his debut on the Inferno (2004) and placed in the finals a total of four times before earning his first win in Rivals II (2013).
CT went on to win two more seasons, Invasion of the Champions (2017) and War of the Worlds 2 (2019), taking home a cumulative amount of $515,000 over his 18-season career.
Are You the One? 5 star Kam Williams first competed on Vendettas (2017), where she earned the nickname Killa Kam by winning three eliminations. However, she failed to reach the finals again until War of the Worlds 2, but she and her team walked away empty-handed.
Although Kam took a break from the next season, Total Madness, CT briefly competed before his early elimination. They both returned for season 36, Double Agents, seeking the win.
CT not picking Kam for a partner upset her
After the first competition, host TJ Lavin informed the contestants they would compete as pairs for the season. He then instructed the players to choose their partner immediately.
Believing that pairing up would instantly make them targets, Kam and Leroy wanted to separate. Therefore, Killa Kam tried to "shoot her shot" at CT. However, he turned her down and chose to team up with former champ Ashley Mitchell.
Upset about the situation, Kam targeted the couple for the first elimination and successfully convinced most of the house to flip. Only Ashley competed against rookie Natalie Anderson, who eliminated the former winner first.
While CT remains in the competition, it's currently unclear who will become his new partner.
Why CT's rejection felt like a 'huge slap in the face' to Kam
After the premiere episode, Kam called the rejection by CT a "huge slap in the face" on Twitter. She also noted she didn't understand why he went with Ashley instead because she notoriously kept the entire million-dollar prize in Final Reckoning instead of splitting it with her partner.
Additionally, Kam uploaded a recap video to her YouTube channel and explained why she targeted him for the first elimination. Joined by her boyfriend and The Challenge veteran Leroy Garrett, he claimed he still liked CT as a person and thinks the three-time winner chose to partner with someone else because he hadn't seen Killa Kam perform before.
However, Kam admitted she felt "violated" by the situation because she felt like she had to list several reasons for him to pick her and believes CT is aware of her impressive elimination record.
The five-time competitor also noted she didn't understand why he "hesitated" when it came to her but quickly ran over to Ashley, who didn't have to prove herself.
Additionally, Kam admitted the decision upset her because she felt it mirrored the way Black people are "slapped in the face" or made to believe they aren't good enough in real life. Therefore, she targeted him because she wanted him to "regret" not partnering up with her.
The Challenge 36 airs Wednesdays at 8/7 Central on MTV.