'The Challenge': Kam Williams and Leroy Garrett to Have a Baby Boy
'The Challenge' stars Kam Williams and Leroy Garrett are expecting a baby boy.
The Challenge stars Kam Williams and Leroy Garrett have announced their pregnancy after two years of dating. The fan-favorite couple is expecting to become first-parents to a baby boy.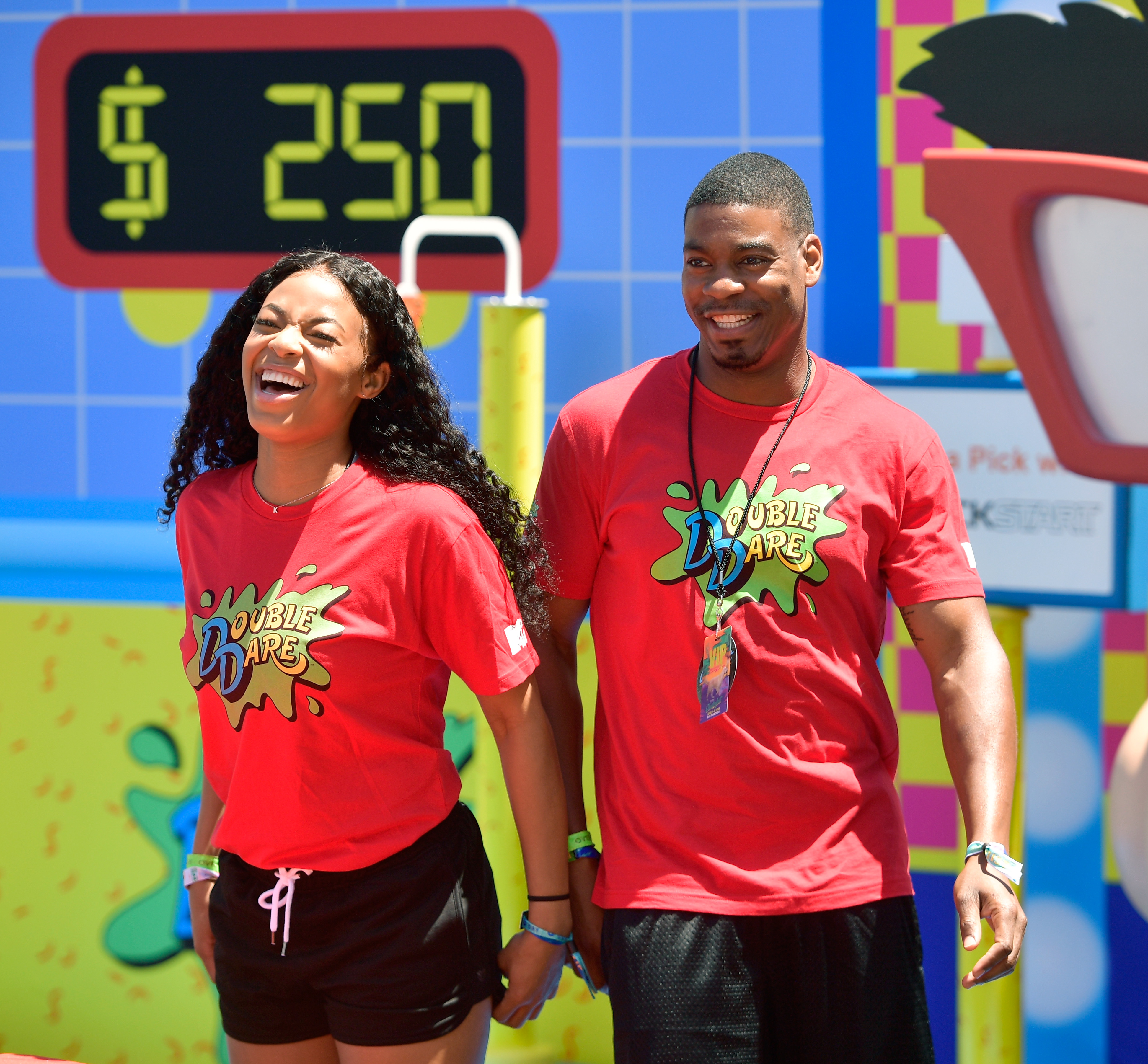 Kam Williams and Leroy Garrett are expecting a baby boy
In 2020, after nearly a decade of appearing on The Challenge, Leroy Garrett, 36, retired following Double Agents.
Dating co-star Kam Williams, 27, the couple decided to move to Houston, Texas, where he has continued to pursue a career as a barber, and she focuses on her hair business.
Around Christmas 2021, the two posted a picture in matching pajamas holding a sonogram, announcing they would become parents to their first child. The fan-favorites are expecting their baby to arrive in June 2022.
Many co-stars, including his former teammate Kaycee Clark, original Real World roommate Nany González, and longtime friend Johnny "Bananas" Devenanzio, congratulated the couple in the comments. In early February 2022, the couple posted a video revealing they were expecting a baby boy.
The two met during 'The Challenge: Vendettas'
In 2018, fresh off Are You the One? 5, Kam debuted on Vendettas, where she had one of the strongest rookie performances. She and Leroy fell for each other during the season, and she wanted to make it official.
However, as she lived in New Jersey and he in Las Vegas at the time, Leroy didn't want to have a serious relationship. After deciding to remain friends, the two reconnected on War of the Worlds in 2019, but Kam wanted to pursue something with her teammate, UK rookie Theo Campbell.
Following the season, the couple attempted to rekindle their romance by staying together in Leroy's Las Vegas residence. However, a miscommunication led to the two ending on bad terms. With the help of multi-season champ CT Tamburello, the former couple started talking again and eventually began an official relationship in February 2020.
They didn't return for Total Madness but came back for his last season, Double Agents. While neither pulled out the win, they both competed in the finals, and she finished second, taking home $50,000.
Kam has already said she believes Leroy is 'the one' for her
After Double Agents, Leroy reflected on his time on the franchise and expressed his love for Kam and excitement for their future. She spoke about their relationship more in-depth a couple of months after the reunion aired in May 2021 Instagram stories.
Answering a fan who wondered how she knew Leroy was "the one" for her, Kam answered that their past and everything they went through together continually reminds her. Additionally, she pointed to the "great friendship within our relationship" as she thinks the couple can "laugh more than anything."
Finally, the Double Agents runner-up noted that while Leroy "thinks he's lucky to have me," she believes she's "so blessed to have him." Kam also added, "I love it here." In another story, the 27-year-old addressed fans who thought Leroy would return at some point.
She insisted her boyfriend has moved on from the franchise and is genuinely "happy." At the time, it seemed as though she planned to return at some point. However, her current pregnancy has likely changed the timeline. The Challenge airs on MTV.