'The Challenge': Kam Williams on Why She Believes Leroy Garrett Is 'the One' for Her
'The Challenge' star Kam Williams explains why she believes Leroy Garrett is 'the one' for her.
The Challenge stars Kam Williams and Leroy Garrett have dated for a year and recently moved into an apartment together. Following their impressive Double Agents run, she explained why she believes Leroy is "the one" for her.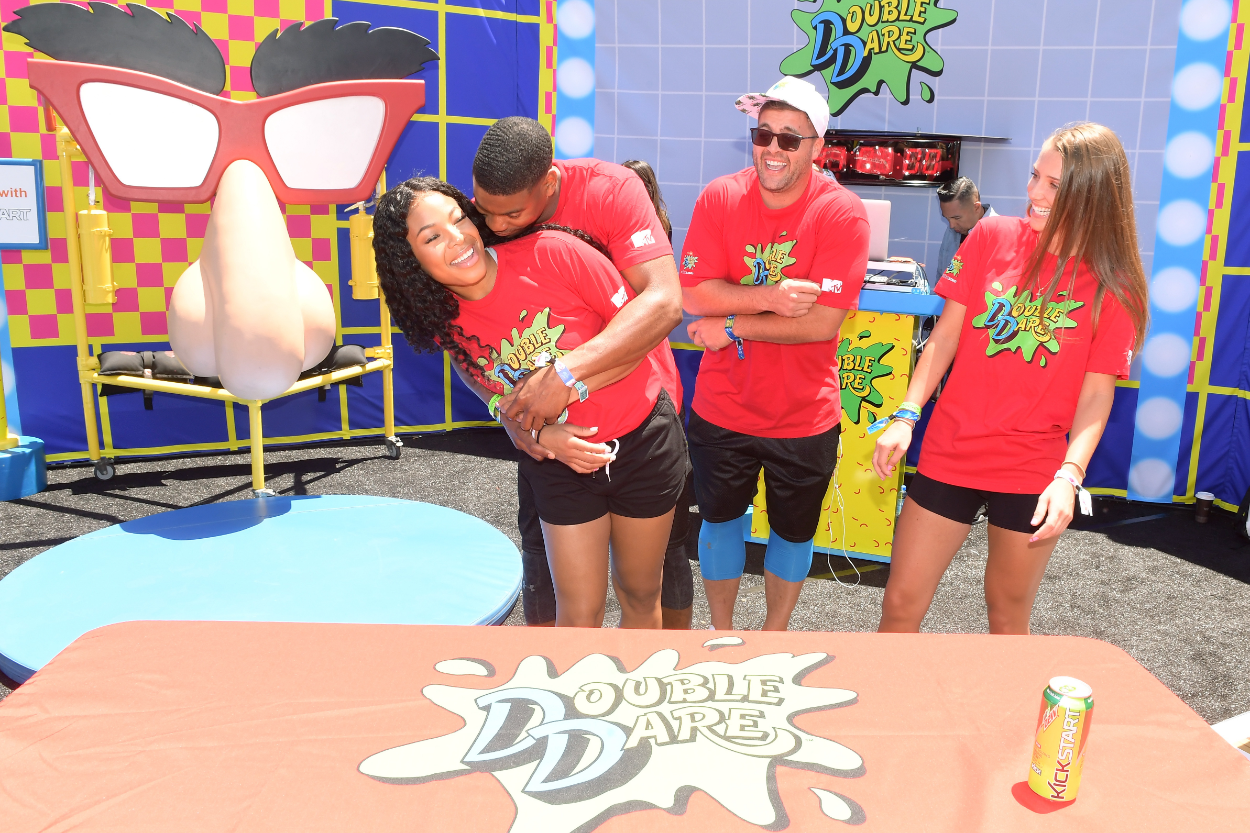 Kam Williams and Leroy Garrett met during 'The Challenge: Vendettas'
Are You the One? 5 star Kam Williams debuted on Vendettas in 2018, where she met veteran Leroy Garrett.
The rookie quickly proved herself by winning three eliminations, earning her "Killa Kam" nickname. Leroy, in his ninth season at the time, avoided the Ring until close to the end where he took out Brad Fiorenza.
They both competed in the finals but neither placed high enough to take home any money.
However, the couple hit it off throughout the season and fell for each other, with Kam wanting to make their relationship official.
They split and then reunited before 'Double Madness'
Because they lived on the opposite sides of the country and Leroy didn't want anything serious at the time, the two ended up parting ways. While Kam continued to return for more seasons, her ex took a year-long break before returning for War of the Worlds (2019), where he and Killa competed on Team USA together.
Leroy wanted to rekindle their romance while she preferred to focus on forming a new connection with her then-partner, UK native Theo Campbell. After kissing Theo in front of Leroy to prove a point, the former couple decided to remain friends.
During the reunion, The Challenge stars revealed they spent time together at Leroy's place and admittedly hooked up but didn't make their relationship official. Therefore, Kam began hanging out with others Leroy disapproved of, and she left on bad terms.
The two hadn't spoken for a few months until War of the Worlds 2, when CT Tamburello helped them reconcile. By the end of the season, in Feb. 2020, the couple revealed they were officially dating with Instagram posts.
Kam explains why she believes Leroy is 'the one' for her
Presumably wanting to spend their first month together, the two decided to take a break and not return for Total Madness. They also moved into a Houston, Texas-based apartment with each other.
Kam and Leroy then came back for the following season, and his last and he announced retirement, Double Agents. As a power couple, the two ran the house, controlling nearly every vote, as Leroy and his teammate won the most daily missions, and Kam had relations with almost everyone.
Although they made it to the finals, neither pulled out with the win. However, Kam placed second, taking home $50,000. During the reunion, the two spoke about their relationship, explaining they were in love and happy. Kam elaborated a couple of months after the season while answering questions on her May 27 Instagram Stories.
Responding to a fan who asked The Challenge star how she knew Leroy was "the one" for her, Kam explained she's constantly "reminded" due to everything they went through together.
She also noted their "great friendship within our relationship" as they "laugh more than anything." The three-time finalist closed with, "He thinks he's lucky to have me, but I'm so blessed to have him. I love it here."
Additionally, Kam responded to fans who remained skeptical over Leroy's retirement status and claimed he's moved past the show and is genuinely "happy." However, she will likely return for future seasons. The Challenge airs on MTV.