'The Challenge': Kam Williams Says Leroy Garrett Played His 'Best Game' During Season 36
Dating couple Kam Williams and Leroy Garrett returned for The Challenge 36, where they worked closely together despite having separate partners. In a recap video, Kam noted she believes Leroy played his best game out of his 12-season career during Double Agents.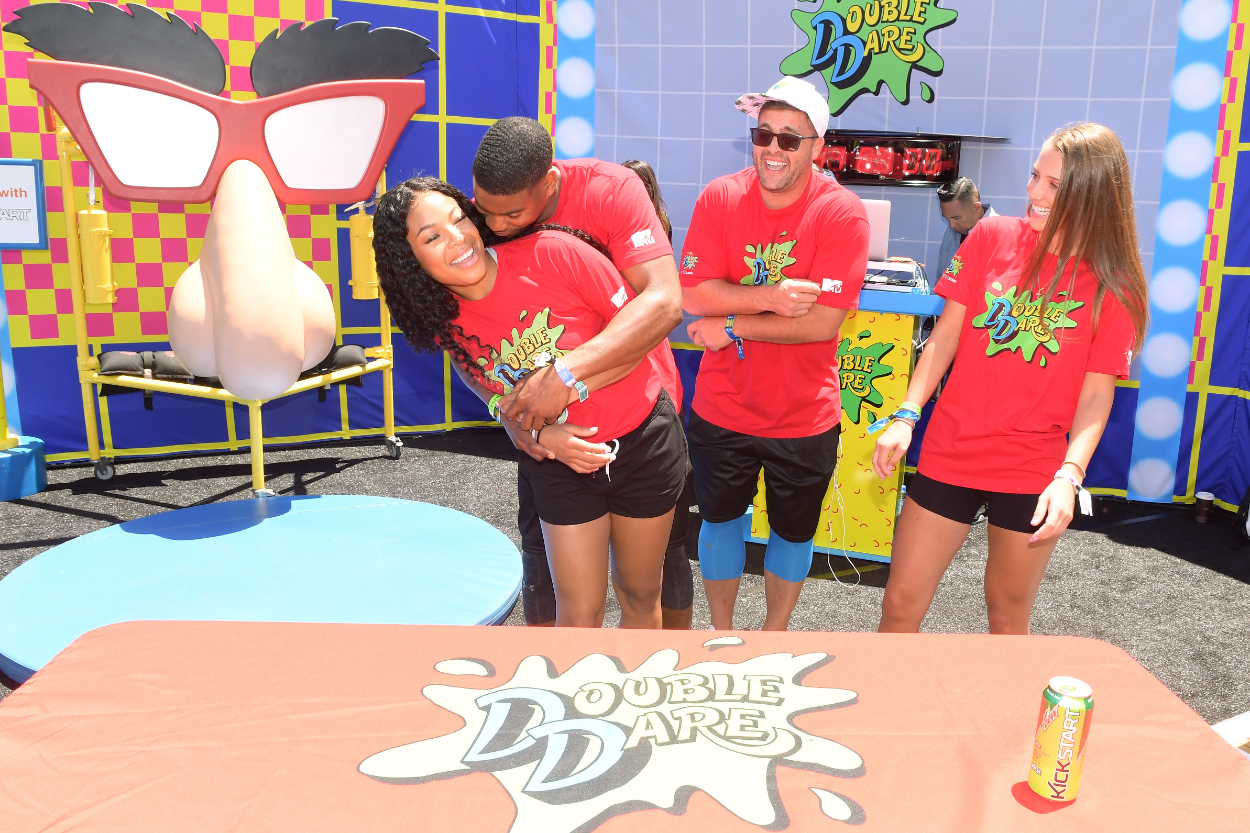 Kam Williams and Leroy Garrett met in 2018
Then rookie from Are You the One? 5 and veteran Leroy Garrett first met while competing in The Challenge: Vendettas (2018). While Leroy successfully avoided eliminations because of his connections, Kam proved she earned her spot in the finals by eliminating three competitors.
However, neither walked away with any money. Throughout the season, the AYTO star fell for Leroy, but the couple lived on opposite sides of the country, and he didn't want to maintain a long-distance relationship.
A year later, the players competed on War of the Worlds together, where the veteran tried to win his woman back. However, Kam chose to explore a connection with her UK based partner, Theo Campbell.
Nonetheless, she and Leroy ended up rekindling their romance during the following season, War of the Worlds 2, and made their relationship Instagram official after filming wrapped.
Kam and Leroy competed on 'The Challenge 36' together
Following their relationship announcement, the couple took a break from the MTV competition series before returning for Double Agents. Although they entered the house as a noticeable pair, the two wanted to team up with different partners to avoid becoming a target.
Initially, Kam picked three-time winner CT Tamburello, but he chose to pair with two-time champ Ashley Mitchell. As a result, Kam and Leroy flipped the house and successfully blindsided the veteran for the first elimination. However, the plan backfired as it ended up being a girls' day.
A few weeks later, Kam unexpectedly went into elimination because Theresa Jones wanted her to send Ashley home. "Killa Kam" won, receiving her gold skull, but she and her allies didn't appreciate the blindside.
Leroy got revenge the following week by sending himself into elimination against Theresa's partner, Jay Starrett, where he also walked away with his gold skull.
Kam thinks Leroy played his 'best game' this season
After winning their eliminations, the couple is sitting in one of the best spots in the house. They have the numbers on their side after teaming up with the Big Brother alliance, and Leroy and his partner Kaycee Clark have won two daily missions, which are currently tied for the most.
Following the Jan. 20 episode, the couple posted a recap YouTube video in which Kam applauded Leroy for the proactive way he played this season. She explained she believes he's "one of the best" competitors when he isn't "lazy" and believes he played his "best game" during Double Agents because of how hard he worked.
Killa Kam noted Leroy usually plays a more low-key game and allows others to lead but decided to take charge over this season, making her proud. Leroy has already stated he's not returning for another season. Will his hard work result in his first win?
The Challenge 36 airs Wednesdays at 8/7 Central on MTV.