'The Challenge': Resurfaced Clips Prove Kaycee Clark and Bayleigh Dayton Had a Thing on 'Big Brother 20'
'Big Brother 20' stars Kaycee Clark and Bayleigh Dayton aligned on 'The Challenge 35.' Bayleigh claimed they had a thing on BB20 but Kaycee denied it.
Rookies Kaycee Clark and Bayleigh Dayton knew each other from Big Brother 20 and agreed to work together during The Challenge 35. After Kaycee went back on their deal and didn't vote for Bayleigh to get her red skull, the Maryland-native exposed their previous romantic relationship. Although the former football player has emphatically denied the claims, resurfaced clips from their time on BB20 says differently.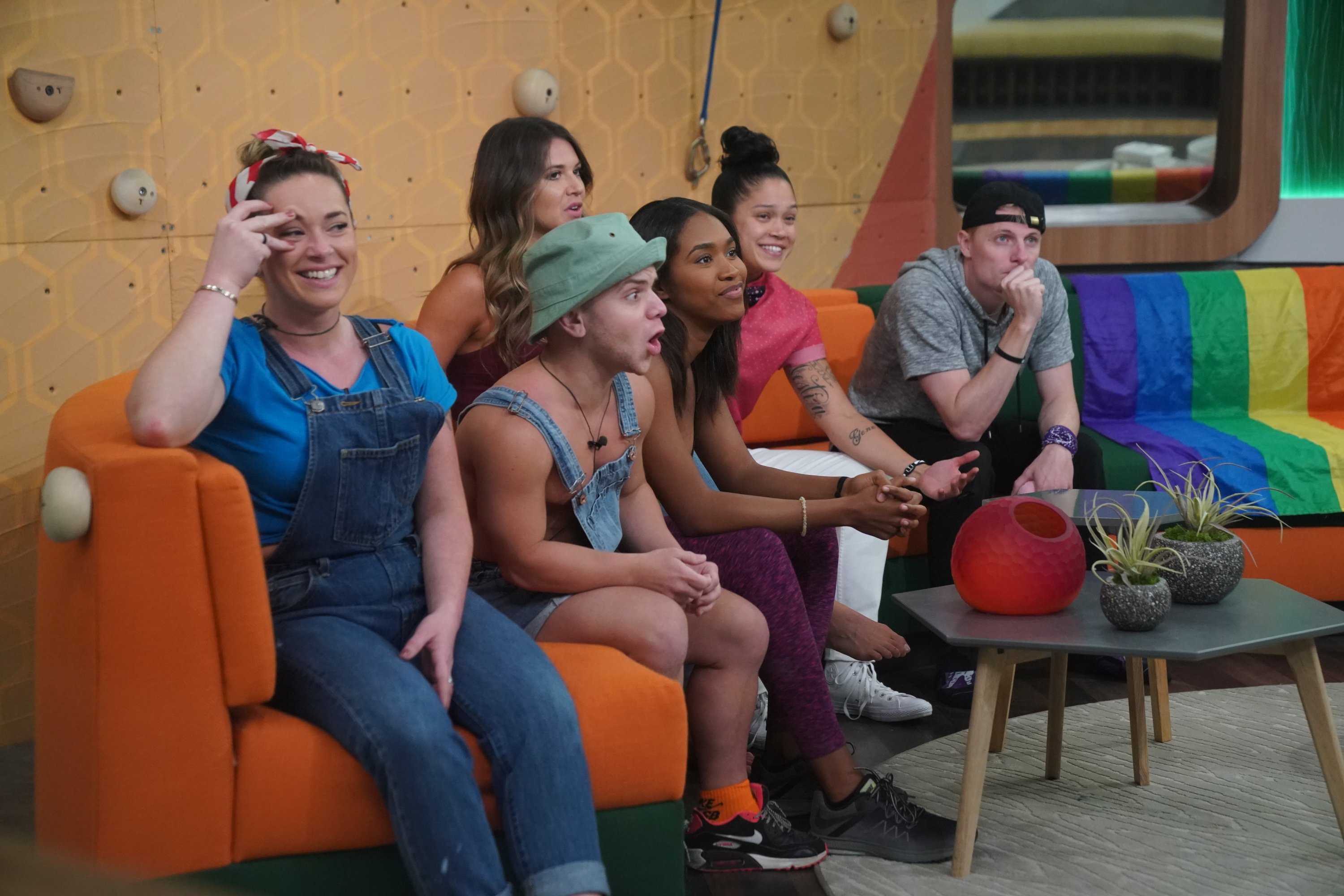 Kaycee Clark and Bayleigh Dayton got into an argument on 'The Challenge 35'
The Big Brother rookies initially entered The Challenge house in an alliance that is currently working out for them as they've lasted relatively long. After Chris "Swaggy C" Williams went home, his fianceé Bayleigh Dayton desperately wanted to get into the next elimination so she could earn her red skull.
Therefore, she relied on her prior Big Brother alliance to vote for her at the upcoming nomination ceremony. However, BB20 champ Kaycee Clark felt more loyalty toward Nany Gonzaléz, and instead voted for Melissa Reeves as the veteran thought she had a better shot against the British competitor.
When Bayleigh got called into Interrogation, she blamed Nany, upsetting the nine-time competitor, and insinuated that she and Kaycee also had a prior romantic relationship.
The BB20 champ then confronted Bayleigh over her claims, and the two had a heated exchange where Kaycee denied flirting with the 26-year-old or sharing a bed with her.
Resurfaced clips from 'Big Brother 20' showed their prior relationship
In one resurfaced clip from Big Brother 20, Bayleigh, Kaycee, and houseguest Angie "Rockstar" Lantry discussed the potential couple's "showmance" names. Bayleigh and Kaycee both thanked casting for putting them in the same house together, and Rockstar came up with Baycee.
The two noted they "loved" the name and did a handshake together. Kaycee also touched Bayleigh's leg, and the Maryland-native called the football player a "treasure." Additionally, the former flight attendant noted it "wouldn't take much" for her to date a woman although she hadn't before.
In another clip, Bayleigh told Kaycee they would've been in a showmance from day one as she claimed the two slept in the same bed on the first night.
Although Kaycee disputed the showmance claims, she noted they were "inseparable" and admitted she asked people from casting if they were any "cute black girls" in the house as that's her type.
Bayleigh then revealed that Swaggy C told her not to "embarrass" him when he left the house by hooking up with Kaycee because he took notice of their interactions.
Fans debate if Kaycee Clark and Bayleigh Dayton ever had a thing
After the episode aired, Kaycee broadcasted live on her Instagram and denied ever sleeping in the same bed as Bayleigh and claimed she only called the flight attendant beautiful.
Fessy Shafaat, who also competed on Big Brother 20, and many fans have taken Kaycee's side and believe the two never "had a thing" and remained good friends.
Others think the two flirted and were both attracted to each other but did not pursue a showmance because Bayleigh started dating Swaggy C, and they were aligned with opposite sides of the house.
Some fans accused Kaycee of "gaslighting" Bayleigh during the argument as she insisted "nothing happened" between the two of them when they did flirt with each other while competing on Big Brother.
Additionally, many noted that Kaycee seemed jealous of her relationship with Swaggy C during Season 20. Viewers can expect to see the drama continue if these three are on the rumored Big Brother All-Stars season.
The Challenge 35 airs Wednesdays at 8 p.m. EST on MTV.