'The Challenge': Is Kaycee Clark the First Time Nany Gonzalez Found Romance on the MTV Hit?
The Challenge stars Kaycee Clark and Nany Gonzalez recently went Instagram official with their relationship. The duo reportedly hit it off while filming season 35 Total Madness. But this isn't the first time Nany has found romance on the MTV hit.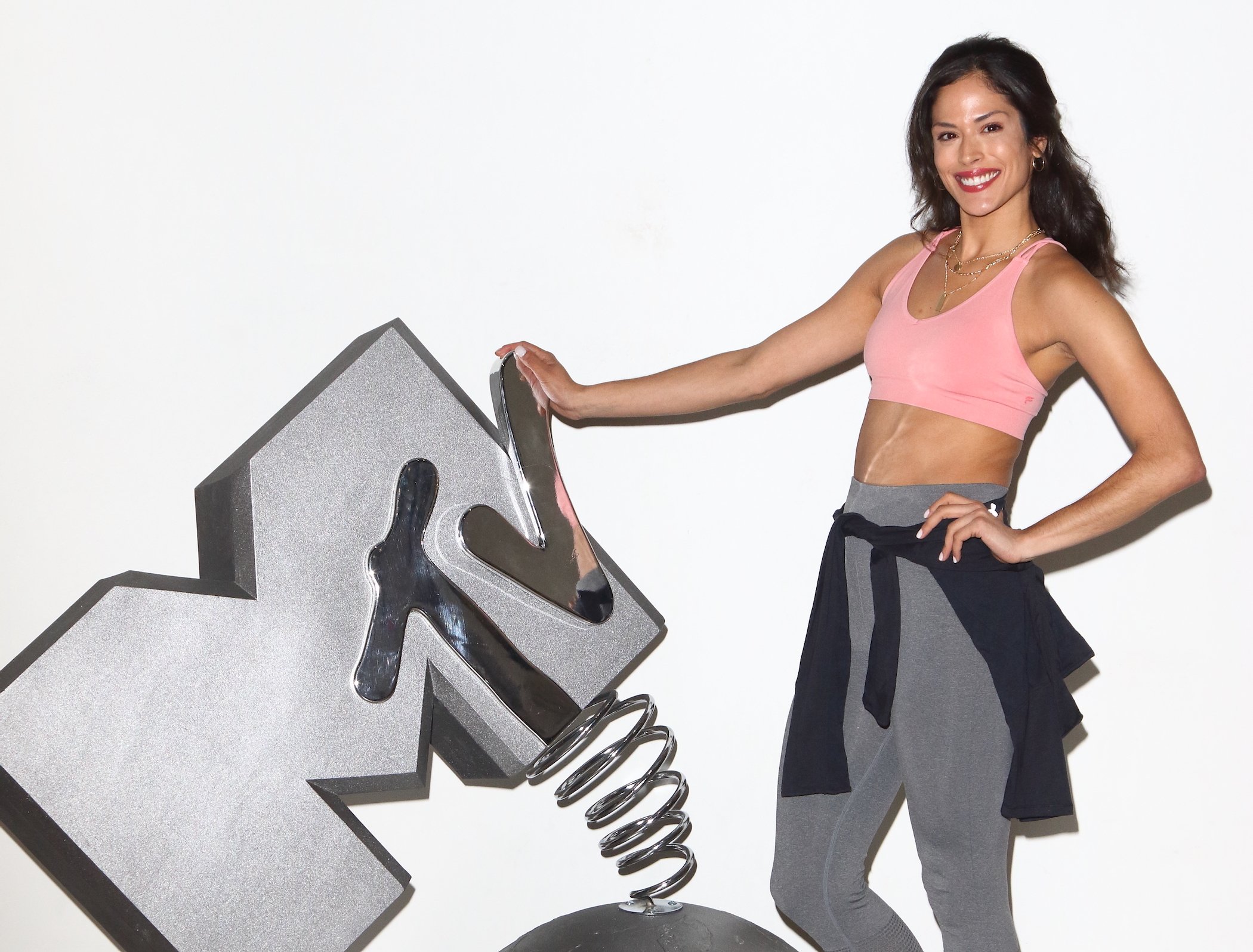 Kaycee Clark was in a relationship while filming 'The Challenge: Total Madness'
Filming for The Challenge: Total Madness took place between October and December 2019 in Prague, Czech Republic. Rookie Kaycee and veteran Nany hit it off right away, despite the fact that Kaycee had a girlfriend at the time named Tayler Jiminiz.
One episode that season actually highlighted the flirtatious relationship between Kaycee and Nany, but Tayler defended her girlfriend after the episode aired. She claimed they had already talked about the situation, and there was no "bad blood" with Nany.
Was Nany Gonzalez the reason for Kaycee Clark's breakup?
Another episode that season showed Kaycee and Nany hanging out in the house and complimenting each other during their respective confessionals. Following that episode, the Big Brother 20 winner admitted she had messed up and that Tayler wasn't happy with her. The couple split up a few months later, and it appears that Nany was the reason.
Both Kaycee and Nany returned for Double Agents, but that season didn't feature any interactions between them. When the season was coming to an end in March, some Challenge fans noticed that Kaycee and Tayler had unfollowed each other on Instagram and deleted their pics of each other. In a series of tweets, Tayler confirmed her split from Kaycee.
'The Challenge' star hooked up with Johnny 'Bananas' Devenanzio
Nany's relationship with Kaycee isn't the first time she's found romance on The Challenge. Back in 2014, Nany partnered with Johnny 'Bananas' Devenanzio on Battle of the Exes 2. Later, the two got flirty in War of the Worlds.
According to Distractify, Nany says that after she finished filming The Real World: Las Vegas in 2011, she and Bananas "just started talking."
"I was living in Arizona and he's in Southern California. So we just had this cool relationship… it is what it is," Nany explained.
She added that the relationship was more than platonic. But, she didn't get specific about how serious things got between them.
Nany Gonzalez didn't trust Bananas
Nany says that after hooking up for a while, she "cut him off and stopped talking" to Bananas because she "didn't trust him." She says they didn't speak or see each other again until their first season of The Challenge together, which was Rivals 2.
In a video for Battles of the Exes 2 — when Nany and Bananas were partnered as exes — she said Bananas hated her when they stopped talking.
"I think he was looking at me like a piece of ass," Nany explained. "When we stopped talking, he hated me." Bananas added, "We're just better as friends."
"Since [Rivals 2], we've been cool," Nanny clarified. "It is what it is. Here's the thing about Johnny — and people can say what they want — we have fun together. He's just a fun person to be around."
'The Challenge' stars go Instagram official
As for Nany and Kaycee, they made their relationship Instagram official just two days after Tayler confirmed the breakup. Nany posted two pics with Kaycee and wrote in the caption, "magnetic."
Their Challenge co-star Wes Bergmann commented, "This might be the first love story to blossom in a bunker." Other Challenge stars voiced their approval in the comments, including Kyle Christie, Natalie Anderson, and Georgia Harrison.
After hearing that her ex had moved on with Nany, Tayler tweeted, "At the end of the day, what's done is done. I'm hurt by the amount of lies and manipulation I dealt with, but I'm in my healing process and moving on. I wish everyone nothing but the best, and I'll let God handle the rest."
The Challenge season 37 premieres in late 2021 on MTV.