'The Challenge': Kaycee Clark Says Manipulative Editing Made Fessy Shafaat Look Worse During 'Double Agents' Finals
During last season's The Challenge: Double Agents, Kaycee Clark was eliminated from the finals due to an injury. Fessy Shafaat received a lot of hate from viewers as they blamed her for getting hurt and felt he should've supported her more as a partner. Nearly a year after the finals, Kaycee addressed it in an Instagram Live, admitting she thought the editing portrayed Fessy worse than what happened.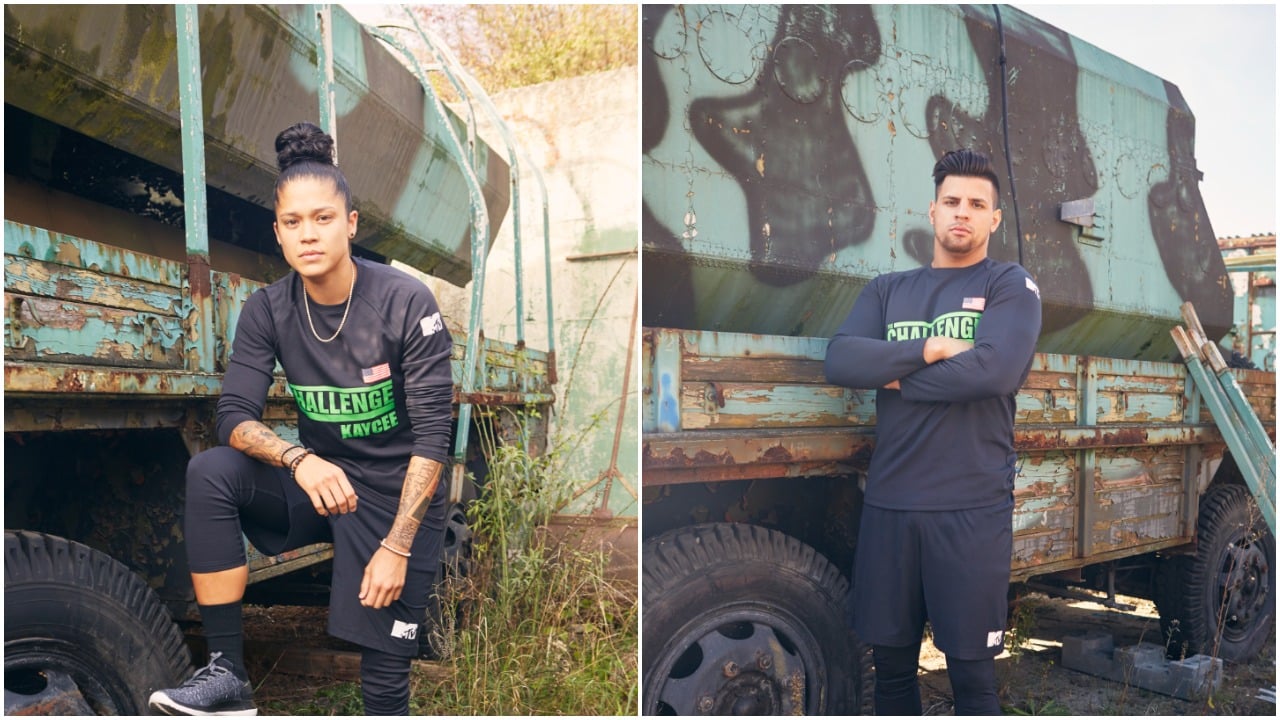 Kaycee Clark was medically disqualified from 'The Challenge: Double Agents'
After winning Big Brother 20 (2018), Kaycee Clark proved herself a competition beast with her rookie performance during The Challenge: Total Madness (2020).
She came up short, placing second, but quickly returned for the following season, Double Agents. Partnered with veteran Leroy Garrett for most of the game, with whom she won five daily missions, and protected by the strong Big Brother alliance, Kaycee made it to another final.
Instead of running it with her season-long teammate, ally Fessy Shafaat threw himself into elimination to team up with her. However, she fell during the finals, injuring her knee, resulting in their removal from the competition in fourth place. Many viewers blamed Fessy for her injury as they claimed he pushed her.
Additionally, they didn't like his attitude and felt he gave up before her disqualification.
She explained why she's still friends with then-partner Fessy Shafaat following 'freak injury'
During a Sept. 2021 Instagram Live, as season 37's Spies, Lies, and Allies aired, Kaycee addressed her injury and the hate directed at Fessy afterward.
She claimed they were sitting on the rocks together but said the producers edited different clips to make it look like she was eating as he sat alone. The Big Brother winner insisted he stood beside her the entire time and never sat by himself as she ate. She also addressed why Fessy didn't pick her up and carry her for the rest of the challenge.
According to Kaycee, the rules didn't allow for it, and they knew they wouldn't outrun the other healthy teams. Additionally, she claimed they both quickly realized she couldn't finish as she couldn't stand on her foot.
When it comes to why she has remained friends with her BB20 castmate following the finals, Kaycee explained he didn't have anything to do with her injury, classifying it as a "freak accident." She also admitted she felt the editing made it "seem bigger than what it was."
Clark returned for 'Spies, Lies, and Allies' and won
Only a few months after undergoing surgery on her knee, the two-time finalist returned for Spies, Lies, and Allies.
Partnered with rookie Emanuel Neagu, they remained safe the majority of the competition, winning one daily mission. Fessy also returned but went home reasonably early due to a physical altercation with Josh Martinez.
The duo-based season turned into teams in the middle of the competition, and Emanuel and Kaycee joined the dominant Emerald Cell. They managed to keep themselves safe by winning all but three daily missions, and Kaycee found herself in the finals.
Following an emotional elimination in which she sent home significant other Nany González, she went on to win the season, taking home a total of $403,000. The Challenge airs on Wednesdays.