'The Challenge': Kendal Darnell Promises to Speak About Medical Journey 'Someday'
'The Challenge' champ and 'All Stars 3' competitor Kendal Darnell promises to open up about her medical journey 'someday' in a pinned tweet.
The Challenge star Kendal (Sheppard) Darnell has alluded to a medical condition she has, but the 42-year-old hasn't completely opened up about it. The MTV personality promised to talk about it "someday" in a tweet pinned to her Twitter account.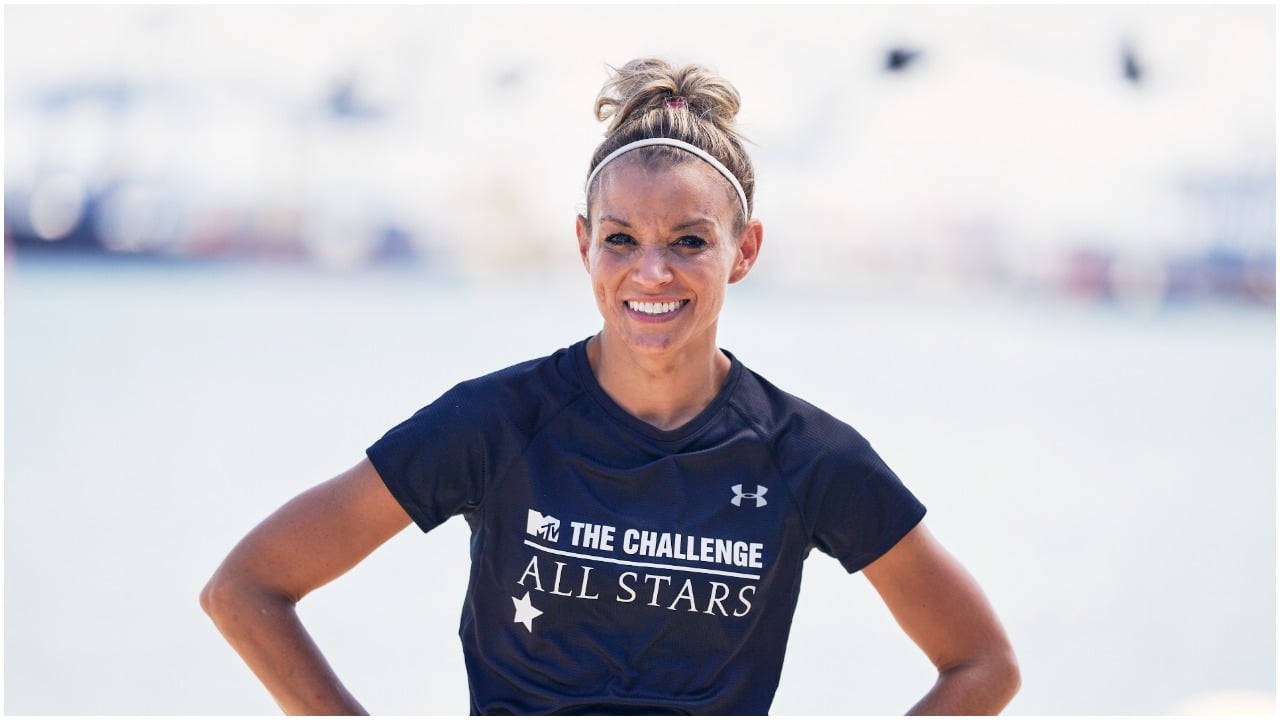 'The Challenge' star Kendal Darnell promises to speak about her medical journey 'someday'
Following her The Challenge: The Inferno win in 2004, Kendal (Sheppard) Darnell didn't return to the original franchise. She came back 15 years later for spinoff The Challenge: All Stars 1.
Viewers have noticed what appears to be markings on her face and recently shaved head, causing them to wonder if she had a medical condition. However, Kendal hasn't opened up about it yet.
In a tweet she has pinned to her account, the reality star promises to "someday" speak about her "medical journey." However, in the meantime, she asks viewers to "accept me with no hair, bad skin, and runny mascara."
Kendal also thanked her co-stars and others who attended the season 3 premiere; "y'all have been so amazing and kind." The Challenge champ's tweet was in response to veteran Tina (Barta) Bridges, who explained Kendal shaved her head due to "the legit pain she is having and her hair falling out."
Kendal has linked her social media accounts to a website containing information about EDS
After All Stars 2, presumably due to the number of questions she began receiving, Kendal pinned a link to the Ehlers-Danlos website to her Instagram and Twitter profiles.
She hasn't explicitly revealed she has the condition, also known as EDS. It is defined as "a group of hereditary disorders of connective tissue that are varied in the ways they affect the body and in their genetic causes.
The underlying concern is the abnormal structure or function of collagen and certain allied connective tissue proteins." Characterized by joint hypermobility, joint instability, dislocations, and other joint deformities, a weakness in specific tissues can also result in diseases.
Symptoms of EDS also include fragile skin that can tear or bruise easily and extreme scarring. Around 1 in 4,000 people are believed to have the syndrome. There is currently no cure, but those affected can take treatment. After filming season 3, she shaved her head. Although Kendal didn't explain why, writer Lena Dunham revealed she lost her hair due to EDS.
She has returned for 'The Challenge: All Stars 3'
Following her debut on Road Rules: Campus Crawl (2002), the Washington-native premiered on The Inferno. She remained safe for most of the competition until shortly before the finals, when she eliminated Leah Gillingwater.
Kendal went on to win the season alongside her teammates, walking away with a total earnings of $33,500. After a 15-year break, the champ returned for All Stars 1, where she continued finding herself in eliminations if she didn't win the daily challenge.
She landed in a third one despite proving herself, which ultimately sent her packing. Kendal returned for All Stars 2 and avoided elimination until episode 6 when she was medically disqualified from a rib injury. The 42-year-old came back for All Stars 3 primarily aligned with KellyAnne Judd.
The two are already on the radar as they aren't affiliated with the major alliance, The Treehouse. Additionally, Kendal recently sabotaged MJ Garrett, a close ally of a Treehouse member, nearly resulting in her having to compete in an elimination. However, Jemmye Carroll and Tina's exits gave her another chance. The Challenge: All Stars 3 airs Wednesdays on Paramount+.