'The Challenge': Kendal Darnell Reveals Unaired Fight With Casey Cooper
The Challenge: All Stars 2 competitor Kendal Darnell (Sheppard) revealed she and Casey Cooper got into an unaired dispute in which the Fresh Meat finalist called her the "b-word."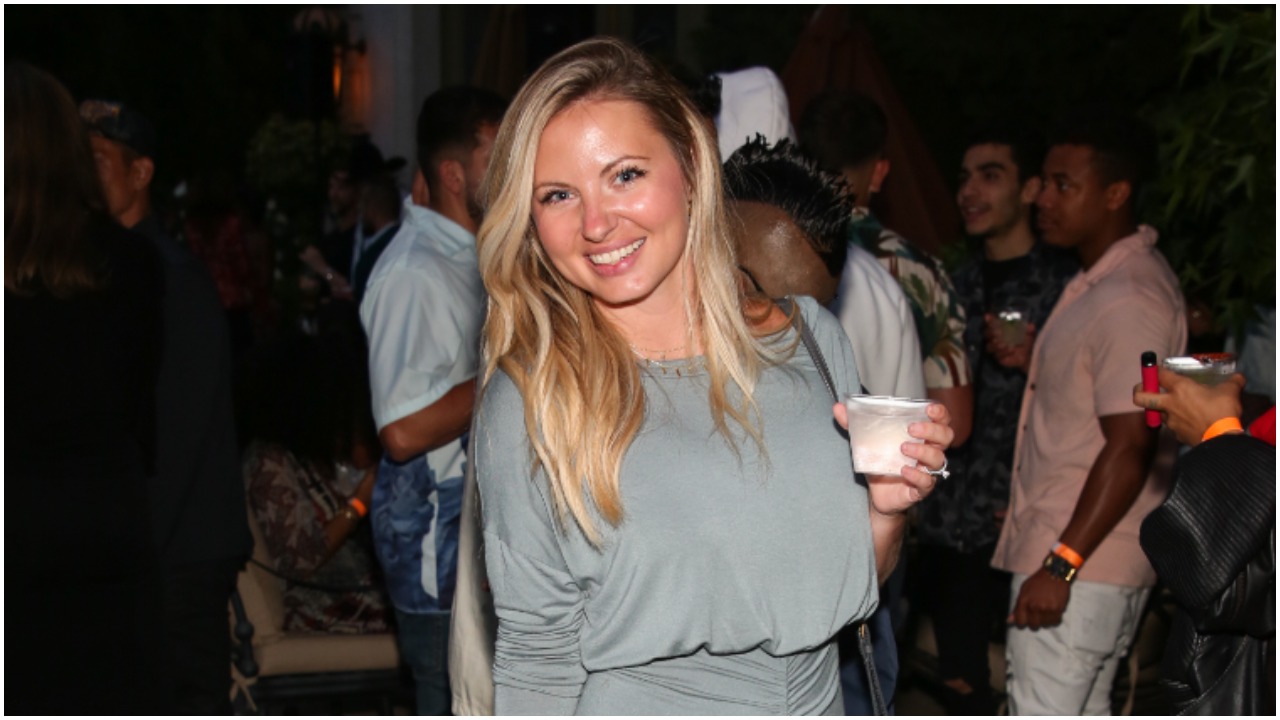 Kendal Darnell and Casey Cooper returned for 'The Challenge: All Stars 2'
After the Road Rules: Campus Crawl star Kendal Darnell (Sheppard) won her rookie season, The Challenge: Inferno, in 2004, she hadn't returned to the franchise until 2021 spinoff, All Stars.
One of the strongest female competitors, her team won the opening challenge, but she quickly found herself into elimination, facing off against Trishelle Cannatella. The 41-year-old won two more team challenges to keep herself safe until landing in the Arena again.
RELATED: 'The Challenge: All Stars': Katie Cooley Says Trishelle Cannatella Spoke to Her Family, Not Her, After Fallout
She eliminated strong competitors Katie Cooley (Doyle) and Laterrian Wallace only to find herself in the same spot the following week. However, she and Nehemiah Clark couldn't pull out the win, and they went home shortly before the finals. Kendal returned for the next season and has avoided seeing an elimination in the first four weeks.
Last season, Fresh Meat finalist Casey Cooper reportedly flew to the filming location as an alternate. She made the final cast for All Stars 2, hoping to redeem herself after her notorious 2006 performance. So far, Casey has won a daily challenge and avoided elimination.
Kendal says her room 'self-imploded' during the first day of 'All Stars 2'
In a Dec. 3 interview with Mike Bloom, Kendal recapped episode 4 of All Stars 2, revealing an unaired dispute with Casey.
When discussing forming alliances, she explained she attempted to research everyone's prior connections before entering the house. However, she figured out that many contestants were linked in ways she didn't realize.
Therefore, the 41-year-old roomed with Jasmine Fougere (Reynaud), Jodi Weatherton, Leah Gillingwater, Katie, and Casey. According to the former champ, her room "self-imploded" on the first day due to a disagreement the premiere episode didn't include.
Kendal explained she considered Casey very intelligent and used her career as an accountant in the house because she felt the Fresh Meat finalist moved people around "like numbers."
She claimed Casey called her the 'b-word' in an unaired fight
While challenge's winners, Derrick Kosinski and Jodi, contemplated who they would nominate, Kendal claimed Casey approached her and Katie and said she volunteered to protect them.
In return, Casey apparently wanted them to "have her back." Although Kendal noted she appreciated the gesture, the Inferno winner hoped to have a conversation about it first as she considered Leah, a friend.
RELATED: 'The Challenge': Kendal Sheppard Said MTV Didn't Show Most of Grueling Elimination
Therefore, she and Katie agreed to split their vote between Casey and Leah. While Kendal insisted she thought she made a good decision, the Washington native noticed Casey didn't like the move. According to the former champ, they got into an argument about it, and the Fresh Meat finalist called her the "b-word."
Kendal claimed it turned into a "little drama" during their night out and noted she thought the season would include it as the producers asked her questions about their dispute. The Challenge: All Stars airs on Paramount+.