'The Challenge': Kyle Christie and Girlfriend 'Blown Away' by Responses to Pregnancy Announcement
The Challenge star Kyle Christie began dating pageant queen Vicky Turner shortly after he made his debut on the reality competition show. Following two years of dating, they announced they are expecting a child in a recent Instagram announcement.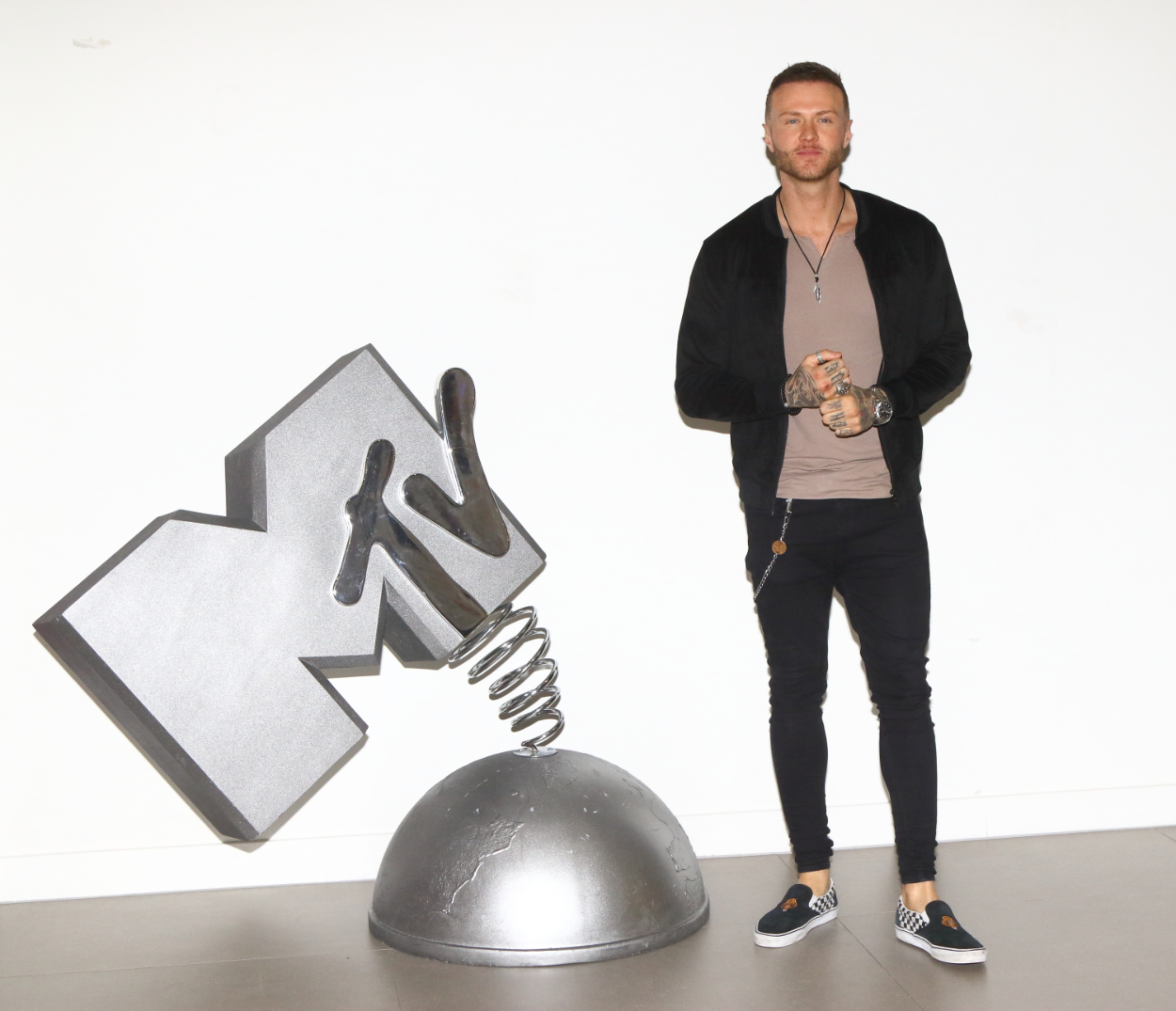 Kyle Christie originally appeared on 'Geordie Shore'
In 2014, then 21-year-old South Shields, England native Kyle Christie made his reality television debut on Geordie Shore, the UK adaptation of MTV popular series, Jersey Shore, midway through the eighth series.
The English reality star returned to television for the Geordie Shore spinoff miniseries, Geordie Shore: Big Birthday Battle (2016). However, he quit the show a few months later, noting he wanted to spend more time with his family.
RELATED: 'The Challenge 35': Kyle Christie Claims Production Allowed Two Winners So [Spoiler] Could Win
In 2017, Kyle appeared on UK reality tattoo show Just Tattoo of Us with then-girlfriend Holly Hagan and designed a huge piece of his face to permanently etch onto the back of her head.
She later repaid him by tatting her face on his leg and name on his finger. However, the couple later split, and Holly got laser treatment to remove her tattoo.
He became a regular face on 'The Challenge'
In 2018, the British reality star made his debut on MTV American reality competition series, The Challenge: Vendettas. The rookie performed well, winning a few daily missions with a team and developed a fling with veteran Cara Maria Sorbello.
Due to his "showmance" and social game, the UK native avoided elimination, and Cara picked him to go into the finals. He ended up finishing third, taking home a total of $20,625.
RELATED: 'The Challenge 36': Players Deem a Rookie and Two-Time Finalist as the Biggest Layups Heading Into the Season
He returned for Final Reckoning, partnered with Brad Fiorenza, and they lost their elimination and chances to re-enter the game, despite a strong beginning. The British reality star came back for War of the Worlds and impressively sent three formidable competitors, including veteran CT Tamburello, home.
However, Theo Campbell, who also eliminated him in War of the Worlds 2, sent him packing. He then made it back to the finals in Total Madness, placing second, but left empty-handed.
Kyle and girlfriend Vicky Turner expecting first child
The 28-year-old is currently competing on this season of The Challenge (Double Agents), where he earned his gold skull early into the game.
A little after halfway through the season, Kyle revealed he and his girlfriend, former Miss Newcastle 2015 Vicky Turner, are expecting their first child.
Around 2019, the couple made their relationship "Instagram official" with a post of the two vacationing in Amsterdam. They have been inseparable ever since, frequently uploading pictures of the two together and noting how grateful they are for each other in their captions.
RELATED: 'The Challenge': Theo Campbell on Who He Wants To Face in Elimination When He Returns
The couple moved in together around Sept. 2019, and he gave her a puppy that Christmas they named Oakley. In a Mar. 2021 post, they posted a picture showing her baby bump with a sonogram, announcing they were expecting another family member.
A couple of days later, the two thanked their fans for their "overwhelming" positive response and admitted they were "blown away" by the number of comments they received.
Several UK reality stars and The Challenge co-stars, including Nelson Thomas, Fessy Shafaat, and Amber Borzotra, commented on their congratulations. The couple is expecting their baby in Sept. 2021. The Challenge airs Wednesdays at 8/7 Central on MTV.