'The Challenge': Leroy Garret and Kam Williams' Complete Relationship History, Plus Did She Retire Too?
The Challenge stars Leroy Garrett and Kam Williams went into Double Agents as a real couple. They both made it to the finals, albeit on separate teams, and their relationship managed to grow stronger during the extremely difficult season. They even moved in together when the season ended. But it took the MTV stars a long time to get to this point. Here is Leroy and Kam's complete relationship history.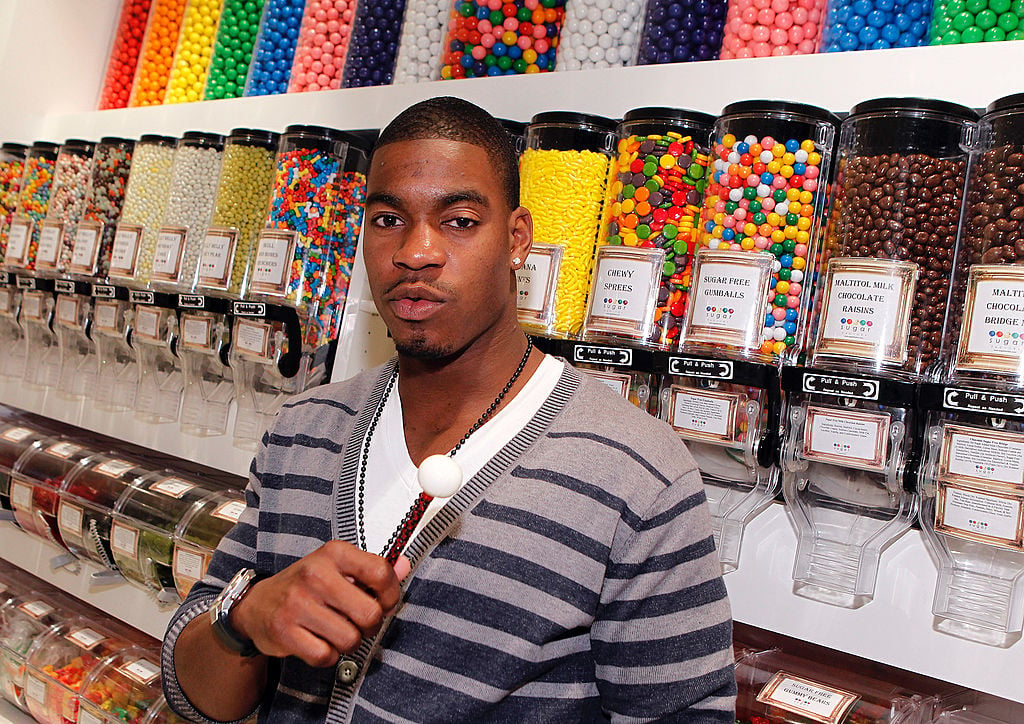 'The Challenge' couple wasn't serious at first
As Showbiz Cheat Sheet has previously reported, Leroy played MTV's The Challenge for years before he met Kam. She didn't get her start on the reality competition until 2018's Vendettas, which Leroy was also a part of. But it wasn't until three seasons later in War of the Worlds II that it became clear that their on-and-off relationship was happening.
It's difficult to say when they started dating, but it was at some point between 2019's War of the Worlds II and 2021's Double Agents. Prior to 2019, Kam and Leroy implied that they never got too serious.
Things heated up in February 2020
Challenge fans noticed that things were starting to heat up between Kam and Leroy in February 2020 when she posted a photo of the couple getting super close. Before the year was over, she told her 343K followers that she and Leroy were moving to Houston together
"It's official, we're moving to Houston ✈️ ! We just signed our lease to move into our new place in 2 weeks!" Kam wrote in November 2020. "I'm so excited to start this journey with you, especially since it's something new for the both of us. I didn't know my life would've changed like this when I met you 4 years ago & I'm happy that it did 🥰❤️. 🥂 to us and our new life."
'The Challenge' stars talked about their relationship during the 'Double Agents' reunion
Kam and Leroy did hit it off when they first met, but they ended up breaking things off completely for a while. During the Double Agents reunion, the couple revealed why they briefly called it quits. Essentially, they wanted to focus on competing on The Challenge.
"During the War of the Worlds reunion, you both admitted that becoming romantically involved ruined your friendship," the host of the reunion said before playing a clip of Leroy from the War of the Worlds reunion.
RELATED: 'The Challenge' Fans Slam Lolo Jones Over Her Comments About Kam Williams — 'Girl I KNOW You Are Not Tryna Call Her Fat'
"The biggest regret I ever had was sleeping with Kam," Leroy said. "She told me, 'Leroy, us hooking up, it won't be good for us. It will end bad.' And I'm like, 'No, let's do it.' … I never wanted to be disrespectful to Kam." Leroy then said he was "completely done" with the relationship at the time.
Kam and Leroy had a not so secret alliance in 'Double Agents'
Leroy says that he played his "best game" in season 36, which included a secret alliance with Kam. They weren't on the same team because they wanted to avoid being targeted, and their united front got them both to the finals — where he ended up in third place and she was the runner-up.
After 12 seasons of competing, Leroy announced on Instagram that Double Agents would be his final season.
"Last week my partner in crime got her Gold Skull, then tonight I got mine. Couldn't ask for a better way to play this game to end my challenge career," he wrote in the caption of a photo featuring him and Kam.
Is Kam retiring from 'The Challenge' too?
Leroy is now focusing on his career as a barber, which is a choice that Kam fully supports. In an Instagram post, she gushed over her boyfriend and the love she has for him.
"I got so much love for this man right here. We're truly better together & I appreciate taking every step with you," she wrote. "I love growing & learning with you, it's so easy to."
RELATED: 'The Challenge': CT Tamburello and Diem Brown's Complete Relationship Timeline
As for Kam's future on The Challenge, fans are wanting to know if she has also retired. She wasn't part of season 37 Spies, Lies, and Allies. However, the fierce competitor hasn't revealed if she is done with the show for good.
The Challenge: Spies, Lies, and Allies premieres Wednesday, August 11 on MTV.