'The Challenge' Star Lio Rush Shoots His Shot at 'Survivor' and 'Big Brother'
Former WWE wrestler Lio Rush left The Challenge 36 to take care of his mental health and pregnant wife. However, he has expressed interest in returning. The wrestler also shot his shot at other reality competition shows, including Survivor and Big Brother.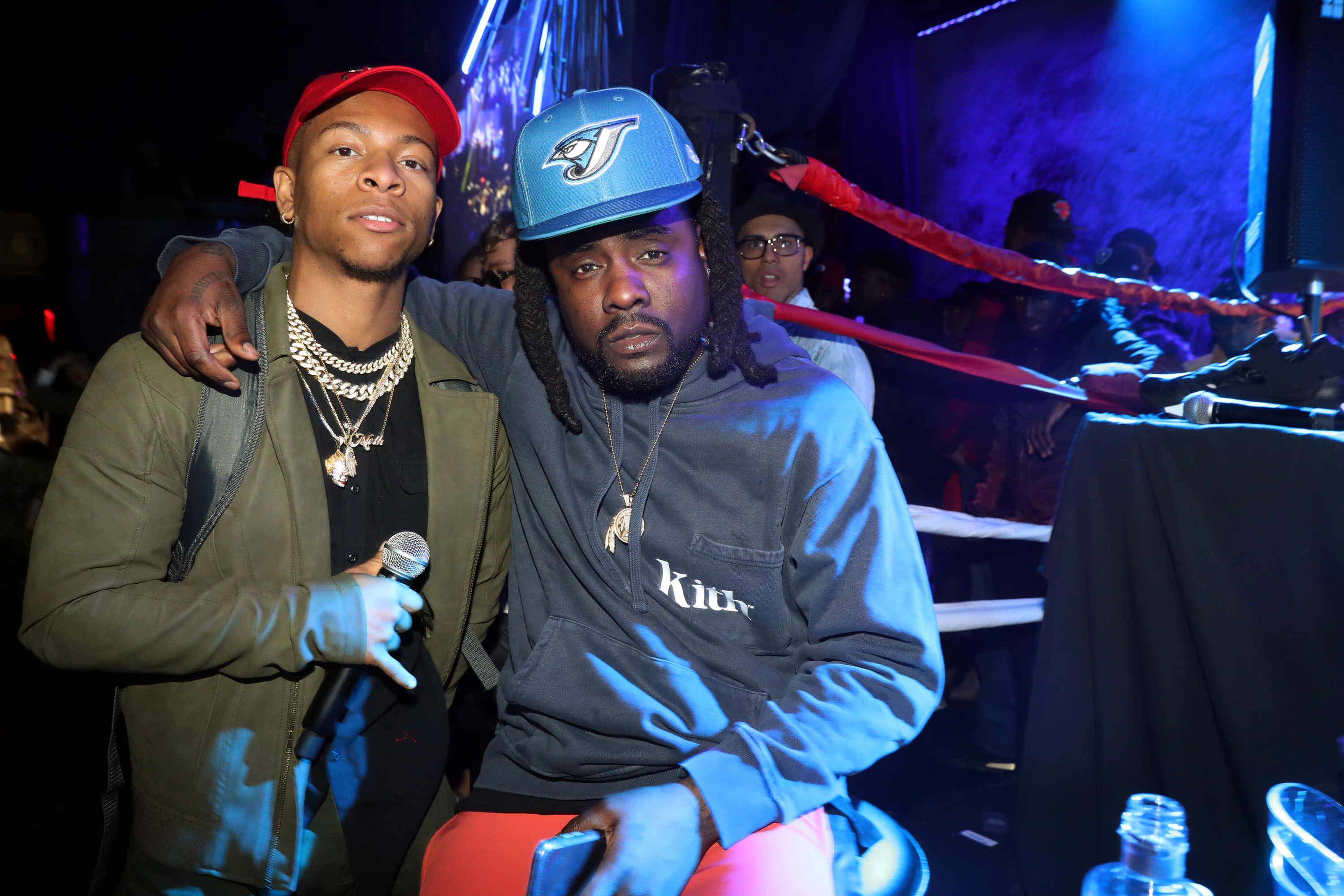 Lio Rush previously competed in the WWE
Born in Maryland, Lionel Gerard Green expressed interest in becoming a professional wrestler from five-years-old. In 2014, at the age of 20, he made his wrestling debut in the independent circuit as "LI Green" and then "Lennon Duffy."
He also competed in Combat Zone Wrestling for three years, where he settled on his current stage name of Lio Rush. Additionally, the wrestler began appearing as a heel or villain.
In 2018, he achieved his dream job as a wrestler in the WWE, where he competed well and won several matches. However, Rush decided to take a break following Apr. 15 Raw (2019) to tend to his mental health.
Unfortunately, the company cut the wrestler due to the COVID-19 pandemic budget cuts. The 26-year-old has since wrestled with NXT, returned to the independent circuit, began releasing music, and competed on MTV's reality competition series, The Challenge.
Lio Rush left 'The Challenge 36'
The wrestler appeared as a rookie in the 36th season, Double Agents, and partnered with UK rookie Gabbie Allen. Due to their smaller stature, a few other teams perceived them as layups and secretly voted them into elimination.
They also received a few rogue votes from competitors who wanted to play a safe game. However, the pair avoided elimination for the first few weeks until Rush announced his decision to quit the game during the Jan. 20 episode.
The wrestler admitted to veteran Nany González he had difficulty adjusting to waking up to strangers every day because it reminded him of his past growing up in a group home. Additionally, Rush had a pregnant wife at home.
Therefore, he felt he should leave and take care of his mental health while preparing for their child's arrival. Although host T.J. Lavin hates when a competitor quits, he commended Rush for leaving to take care of himself.
Lio Rush seemingly shot his shot at 'Survivor' and 'Big Brother'
Following the episode, the wrestler further clarified his decision to exit the competition prematurely. He explained the WWE released him only a few weeks before MTV contacted him about competing on the show.
"Excited" for the opportunity to compete for a million dollars, the wrestler admitted quitting the show wasn't easy for him. Although he didn't realize how "vulnerable" his past made him, Rush noted he appreciates the experience for allowing him to open up about it and discover his triggers.
During the official after show, the wrestler also explained he became good friends with nearly everyone in the house. Therefore, he didn't think he had the heart to blindside them. Even so, Rush noted he wanted to return to prove himself.
The wrestler also wouldn't mind trying his hand in other reality competition shows, including CBS' Big Brother and Survivor. In a tweet, Rush noted both series looked "pretty fun," seemingly shooting his shot. His followers endorsed the wrestler in their replies, believing he would do well in the challenges. The Challenge 36 airs Wednesdays at 8/7 Central on MTV.