'The Challenge': Many Fans Suspect Jordan Wiseley Is Dating Former Rival Nia Moore
'The Challenge' fans think Jordan Wiseley is dating former rival Nia Moore.
Reality stars Jordan Wiseley and Nia Moore first met in 2012 during The Real World: Portland and later competed on The Challenge together but never got along. Following her time on the competition series, the two have since made up and consider each other friends. In Nov. 2020, he split from fianceé Tori Deal and announced he began seeing someone familiar during a May 2021 interview. Many fans believe that person is Nia.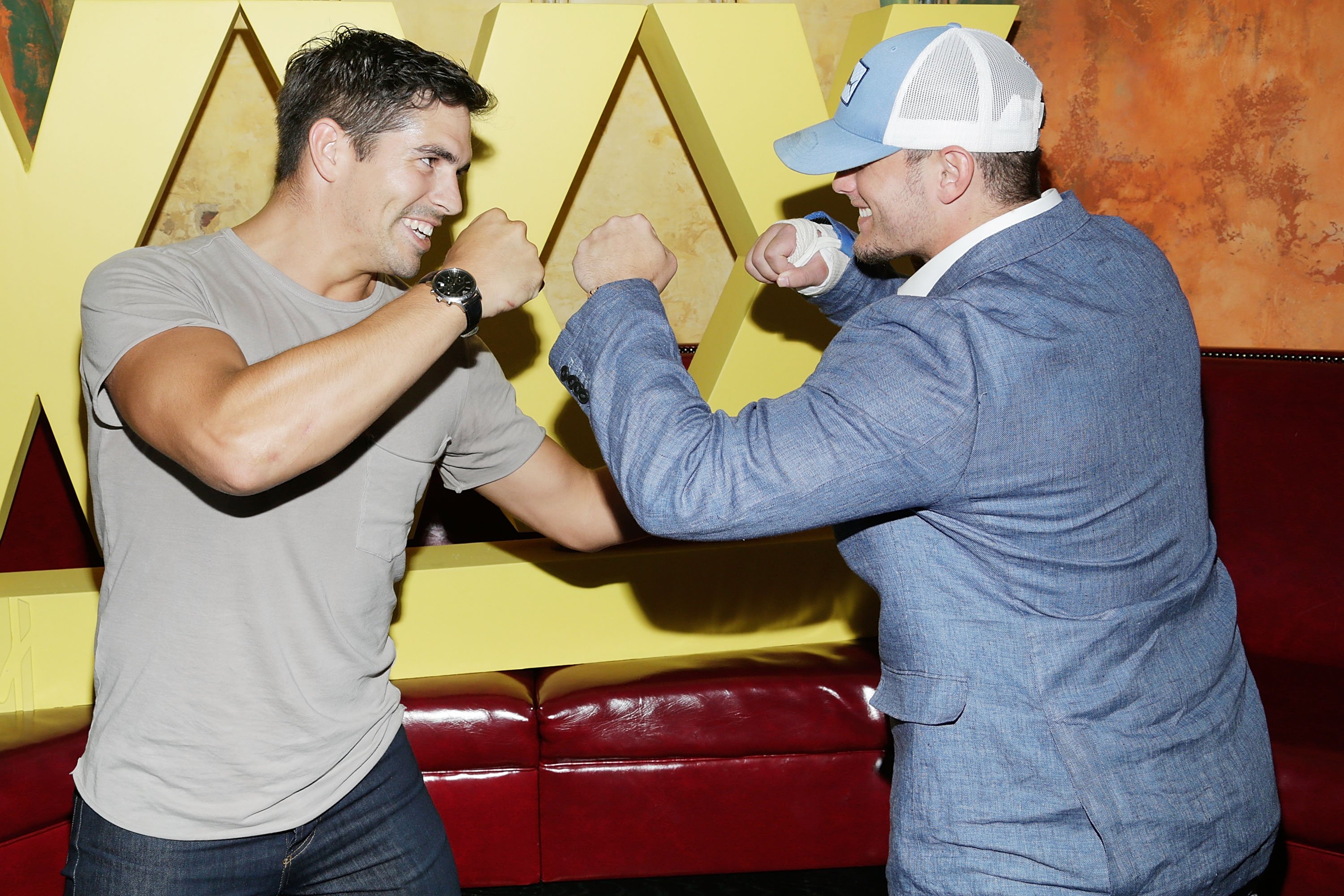 Jordan Wiseley and Nia Moore didn't get along during 'The Real World' and 'The Challenge'
Then 22-year-old Jordan Wiseley and then 23-year-old Nia Moore butt heads almost immediately after moving into The Real World: Portland house (2012) as she didn't appreciate how he spoke to women.
During one heated exchange, Jordan began imitating a monkey at Nia, who is African-American. He also repeated the "n-word" and spat cereal at her after she dumped a bowl of it on his bed.
Following the controversial episode, Nia tweeted that Jordan called her "monkey n***a" and accused him of being a "closeted racist." In 2015, the two competed on The Challenge: Battle of the Exes 2 together.
When he and his partner went back on their word, Nia angrily confronted them shortly before the finals. However, she crossed the line during the argument by inappropriately touching him, resulting in her removal from the show.
Nia defended Jordan after many viewers brought up his past offensive comments
In 2020, MTV fired Dee Nguyen and Taylor Selfridge for previous offensive tweets, aiming to prove they stood in solidarity with the Black Lives Matter movement.
However, many fans disagreed with their termination and felt the network should hold others accountable as well, namely Jordan, for his behavior during The Real World.
Therefore, they began resurfacing clips from the 2012 argument and tweeting the network to fire him next. In response, he invited Nia to his Instagram Live in June 2020 to discuss the controversial incident. She defended him, noting they are currently friends, and called the moment "a painful experience for both of them."
Additionally, Nia claimed she didn't feel like Jordan saying the "n-word" or imitating a monkey was racially motivated. However, she noted she went with the narrative due to her annoyance with him. 
Fans think Nia and Jordan are dating
After meeting Tori Deal during The Challenge: Dirty 30 (2017), the two hit it off and began dating. They moved in together and returned for a couple of seasons, including War of the Worlds 2 (2019) when Jordan proposed.
However, the two announced their split in Nov. 2020. In May 2021, the Battle of the Sexes 2 winner revealed he began seeing someone familiar to The Challenge audience in an interview with Danny Pellegrino.
A couple of days later, Nia uploaded a video and a picture of the two sitting on a swing, with him kissing her cheek. Due to the timing, several viewers assumed Jordan referred to Nia as the familiar face during his interview.
She later responded to the fans who noted their disapproval of the potential union, writing, "The moment you learn to embrace forgiveness, self-accountability, and personal growth, life gets really good." The Real World star then set her account to private. The two have yet to confirm or deny the dating rumors. The Challenge airs on MTV.