'The Challenge': 'Messy' Fessy Shafaat Has Still Never Won, But He Has No Problem Taking Credit For Johnny Bananas Win on 'Total Madness'
'The Challenge' star Fessy Shafaat recently got kicked off of 'Spies, Lies, and Allies.' Season 37 ended up being another disappointing one for the 'Big Brother' alum, as he has still never won. But he has no problem taking credit for Johnny Bananas win during season 35, 'Total Madness.'
ARTICLE HIGHLIGHTS
'The Challenge' season 37 was another disappointing one for Fessy Shafaat
The 'Big Brother' alum talks the talk, but has yet to walk the walk
He takes credit for legend Johnny Bananas most recent win on 'The Challenge'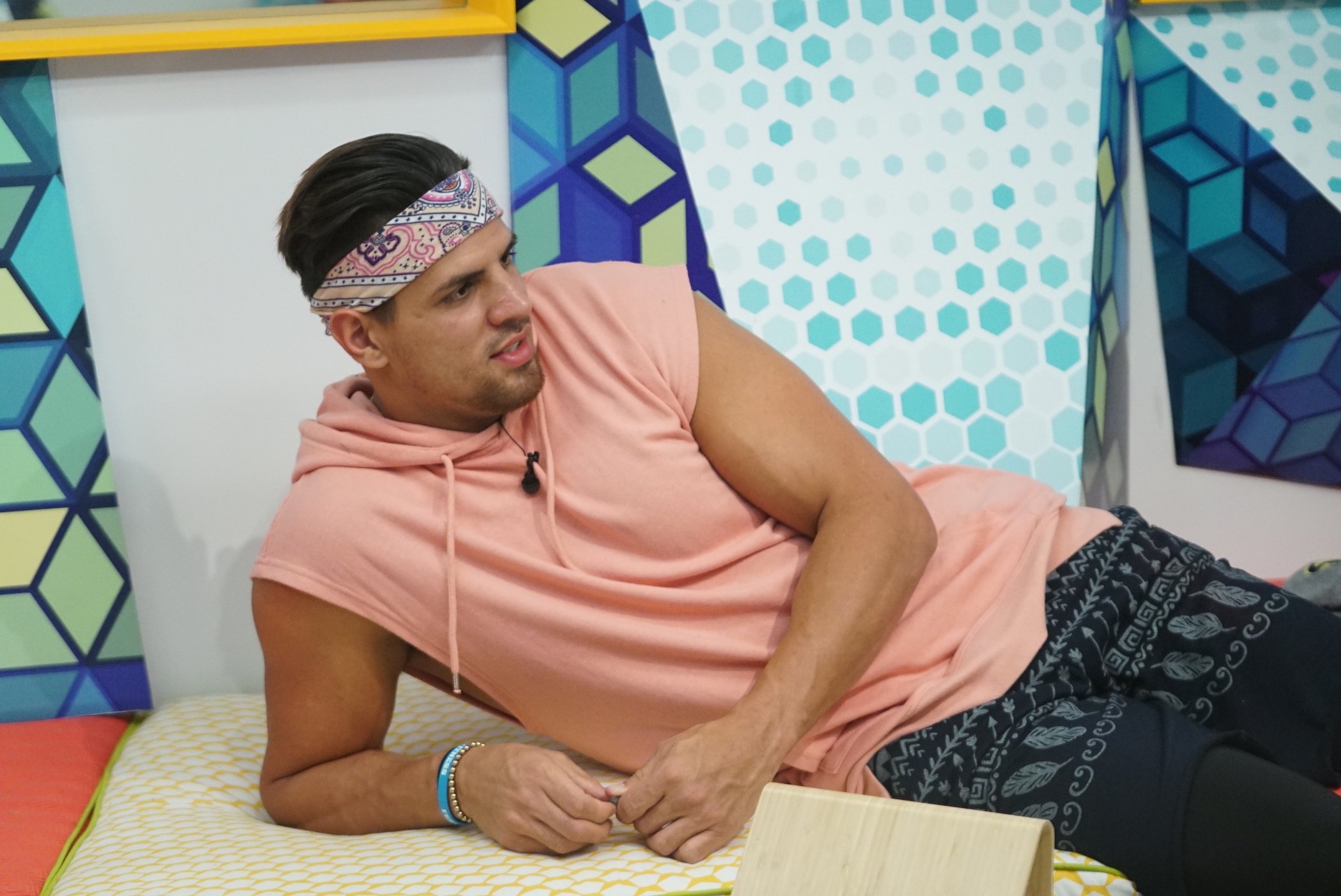 The Challenge star Fessy Shafaat recently got kicked off of Spies, Lies, and Allies after an incident with Josh Martinez. The former college football player pushed Josh's face during a drunken fight, which resulted in "Messy" Fessy being sent home.
Season 37 ended up being another disappointing one for the Big Brother alum, as he has still never won. But he has no problem taking credit for Johnny "Bananas" Devenanzio's win during season 35, Total Madness.
Fessy Shafaat admits he 'broke the rules' on 'The Challenge'
According to Entertainment Weekly, there are two golden rules in The Challenge. If you quit, producers will never invite you back to play again. And, if you fight, you're out. Fessy told the outlet that he understood why he was kicked off during the September 22 episode. But he still thinks it "definitely sucked."
"They say you can't put your hands on anybody and I touched Josh's face with my hand so I broke the rules," Fessy admits.
The 'Big Brother' alum missed the final for the first time
Fessy says the incident should have never happened, especially with his friend. He explained that the first night out of the house was hard because he was thinking over everything, and things were tough.
"But once I got home, I had peace of mind with it because as much as it sucked that I got kicked off, it was all under my control. I could have controlled my actions better and still been there," Fessy says.
This was Fessy's first season competing on The Challenge where he didn't make the final. And he thinks if he would've stayed in the competition, he would have made it again and won the whole thing.
"I heard stuff about the way the season played out with me not there and the way my cast members and my friends made it seem like this would have been a good season for me, so it's tough," Fessy said.
Fessy Shafaat takes credit for Johnny Bananas' win on 'The Challenge' season 35
During a recent appearance on Johnny Bananas' podcast Death, Taxes, and Bananas, The Challenge GOAT asked Fessy which one of his accolades he is most proud of. The University of Tennessee — Chattanooga alum replied, "Definitely not you beating me in a final. Not that one."
When Bananas noted that Fessy made the final in his first season Total Madness — and that's a lot more than most people can say — Fessy claimed he "gave" Bananas the final. When the GOAT doubted Fessy's response, he backtracked a bit.
"Not 'gave' it to you," Fessy said. "After the math problem, that show was like 30 or 40 minutes left. I didn't know. I thought that show was gonna be all day."
'Messy' Fessy Shafaat says he wanted to 'win one real quick'
Fessy admits that it was hard getting kicked off season 37, but he says he's "definitely learned a lot." He says that in his third season of competing, his castmates finally got to know him and understand him a little more. Which is something he's grateful for. During his rookie year on The Challenge competing against Bananas, he just wanted to win no matter what.
"My first two seasons, I came in as a rookie and I didn't really know anybody," Fessy recalled. "Everybody was already clique-d up so I just wanted to try to win one real quick. I was hellbent on winning the whole thing and I was going to do whatever it took. And now, my third season, I'm starting to see the backlash from it."
He's got a better grasp of 'The Challenge' after three seasons
Fessy says it doesn't matter how his gameplay gets shown on TV, no matter what kind of edit he gets. What's important to him is that the people he works with on The Challenge knows how he plays.
"We're all there to win a lot of money, so you've got to do certain things in the game if you want to be successful," Fessy explained. "With me coming in so early on and trying to make all these moves and waves, it ruffled a lot of feathers and now I'm seeing that. But that's how I play anything in life, any competition: I play to win."
Fessy says people didn't reciprocate his energy during his first two seasons, and some of his castmates maybe got the wrong idea about him. But there's nothing he can do about that now.
"I definitely feel like I've got a better grasp on the game and my castmates now moving forward, if I were to come back," Fessy says.
The Challenge: Spies, Lies, and Allies airs Wednesday nights on MTV.