'The Challenge': Morgan Lolar of 'Temptation Island' Reveals She Almost Made the Season 36 Cast
The Challenge: Total Madness winner Jenny West has already revealed she spent time in a hotel room as an alternate for season 36 but ultimately didn't make the cast. Temptation Island star Morgan Lolar also noted she nearly made her debut during Double Agents.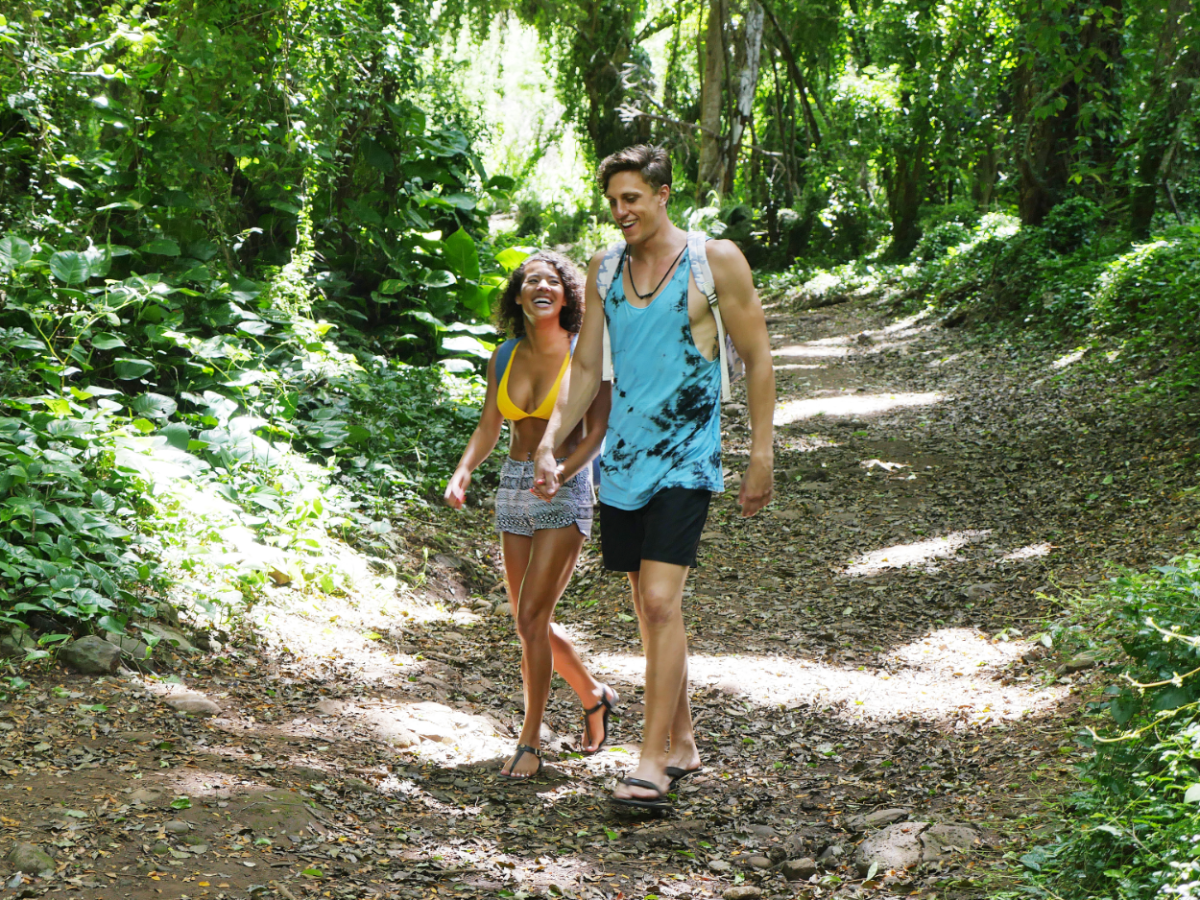 Morgan Lolar debuted on 'Temptation Island'
Virginia-based real estate agent Morgan Lolar made her reality television debut in 2018 as a single on the first season of USA Network's dating series, Temptation Island.
Although she and Evan Smith initially started badly, they eventually fell for each other over the month. Smith, who came to the island in a relationship, felt so strongly about the new connection that he memorably ended things with his girlfriend of five years at one of the most dramatic final bonfires.
The former basketball player then moved in with Lolar and proposed to her six months later. However, they broke up in Jan. 2020 when she claims he abruptly moved to California without her.
She also accused him of being a master manipulator and a narcissist who convinced her to cover his bills and living expenses throughout their relationship. The real estate agent has since relocated to LA as well but hasn't reunited with her ex-fianceé.
Lolar says she got pulled from 'The Challenge 36' cast at the last second
In 2020, MTV competition series The Challenge began casting for its 36th season. The 29-year-old, who has previously expressed interest in joining the show, received a call for it and accepted. However, she didn't end up making the final cast.
In a Feb. 2021 Instagram Live, Lolar explained why she didn't compete in the series. According to the Temptation Island star, the producers informed her they switched themes and noted she didn't "match" what they wanted for the new season.
She also explained they gave her the news only a day before she was scheduled to enter quarantine for two weeks.
While the Virginia native admitted she didn't know the real reason why she didn't fit the Double Agents cast, she believes it might have to do with her coming from a show that hasn't had its contestants appear in anything else. 
Jenny West and Mark Jansen were also alternates for 'Double Agents'
Defending champ Jenny West was also tapped to compete in season 36 and completed the two-week quarantine period with frequent COVID-19 testing in an Iceland hotel.
However, she explained in the Chillin with Dylan podcast that a producer escorted her to a car waiting to take her and Big Brother 19's Mark Jansen back to the airport.
According to last season's winner, the crew in the vehicle informed the two they were alternates, shocking and confusing them because the UK native is the most recent female champion.
Even though she doesn't know why she didn't make the cast either, Jenny noted she holds no "resentment" over the situation and believes everything works out for a reason.
If the Total Madness winner would've returned, she said she probably would have teamed up with last season's finalists Fessy Shafaaat or Kyle Christie. The Challenge 36 airs Wednesdays at 8/7 Central on MTV.