'The Challenge': Morgan Willett Sparks Johnny Bananas Cheating Rumors With Cryptic Post
ARTICLE HIGHLIGHTS
A cryptic post has fans of 'The Challenge' wondering if Johnny Bananas cheated
Insider confirms Bananas cheated on Morgan
Some fans of 'The Challenge' aren't surprised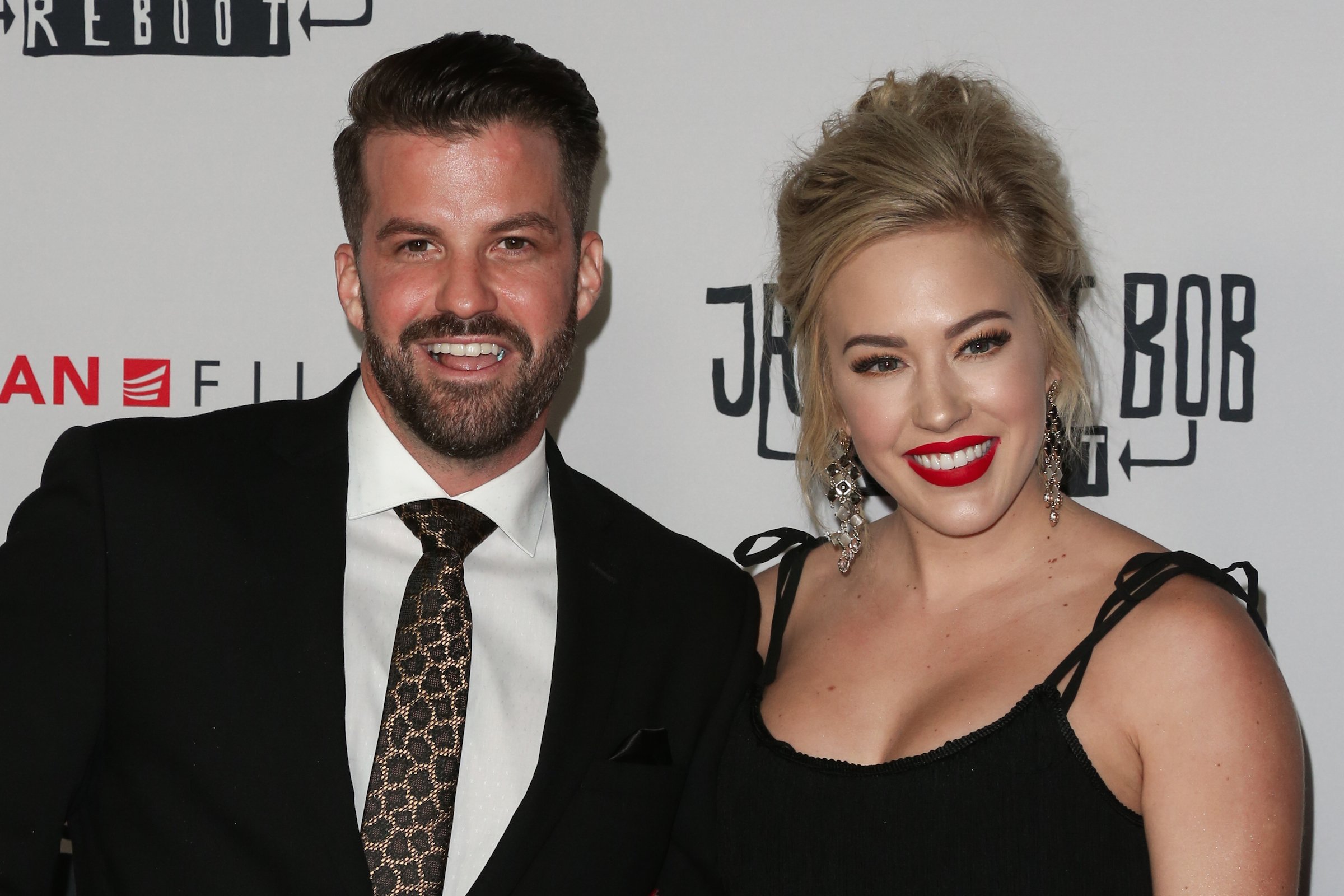 Fans of The Challenge are wondering if Morgan Willett and Johnny Bananas are headed for a split. Morgan — who met the seven-time Challenge champ on War of the Worlds — recently posted a cryptic message on her Instagram story that has fans believing he cheated.
According to one insider, that's exactly what happened.
Morgan was a 'Big Brother' winner before competing on 'The Challenge: War of the Worlds'
Morgan got her first taste of reality TV fame when she won Big Brother: Over the Top back in 2016. She spent the entire season as an underdog before winning the $250,000 prize. Then, she had a fling with Survivor star Jay Starrett, who she ghosted before they reconnected on Ex on the Beach.
Morgan and Jay were a strong couple on that MTV series, and the season ended with them committing to a relationship with each other. But that didn't last long.
Morgan revealed on a podcast with Reality Steve that she left to film The Challenge: War of the Worlds three days after Ex on the Beach ended. When she teamed up with Bananas, they were eliminated almost immediately. He decided to do some traveling, and invited Morgan to go. She said yes, and they've been together ever since.
Morgan cheated on Jay with Bananas
At the Ex on the Beach reunion — which took place after War of the Worlds — Jay accused Morgan of cheating on him with Bananas. She denied it at first, but later admitted to kissing the Challenge champ. Morgan claimed that things didn't go any further with Bananas until she broke up with Jay.  But Jay didn't believe her.
"I left Ex on the Beach in a relationship with Jay…but we had only been in this quote, unquote relationship on a TV show…I don't consider any relationship real until you are dating when cameras are off," Morgan said.
A cryptic post has fans of 'The Challenge' wondering if Bananas cheated
Morgan and Bananas have now been together for over two-and-a-half years. But a recent cryptic post on Morgan's Instagram story has fans wondering if the relationship is in trouble. Many are convinced that Bananas cheated.
In her post, Morgan explained that she felt the need to "put every aspect of [her] life on social media" because it is her job as an influencer. She said she was leaving for vacation, but felt she would be "a total fraud" if she posted "smiling, happy, and fun" stories because deep down that's not how she feels.
"I'm not sure where this is going but I just felt the need to be transparent (since I always try to do that on here). I wanted to say that things are not great but I am doing my best to smile," Morgan wrote.
Insider confirms Bananas cheated on Morgan
The Instagram account @cocktailsandgossip has been following the Morgan and Bananas drama. They did some digging and found that Bananas did indeed cheat on his girlfriend, and they have the screenshots of texts to prove it.
In the text, Bananas asks his fling how far away she is from Williamsburg. When she tells him "not far at all," he tells her to "come through." He also says he'll be around the entire weekend, and adds a banana and two peach emojis.
'The Challenge' fans aren't surprised
Fans of The Challenge have been commenting about the drama, and most don't seem too surprised by Bananas' infidelity. "Oh He cheated? Are we surprised ?" one fan wrote.
Another fan brought up the fact that Morgan's relationship with Bananas began with her cheating on Jay. They suggested that if the Bananas cheating rumors are true, then maybe it's karma.
New episodes of The Challenge: Spies, Lies, and Allies air Wednesdays on MTV.