'The Challenge': Nany Gonzalez and Kaycee Clark Open Up About Their Relationship for the First Time
The Challenge stars Nany Gonzalez and Kaycee Clark seemingly confirmed they were an item in a recent Instagram post. Then just a few days later, MTV announced that season 37 — Spies, Lies, and Allies — was coming in August. And the sneak peek showed Kaycee and Nany kissing in between challenges.
Fans want to know what's really going on between these two. Luckily, Nany and Kaycee have opened up about the relationship for the very first time.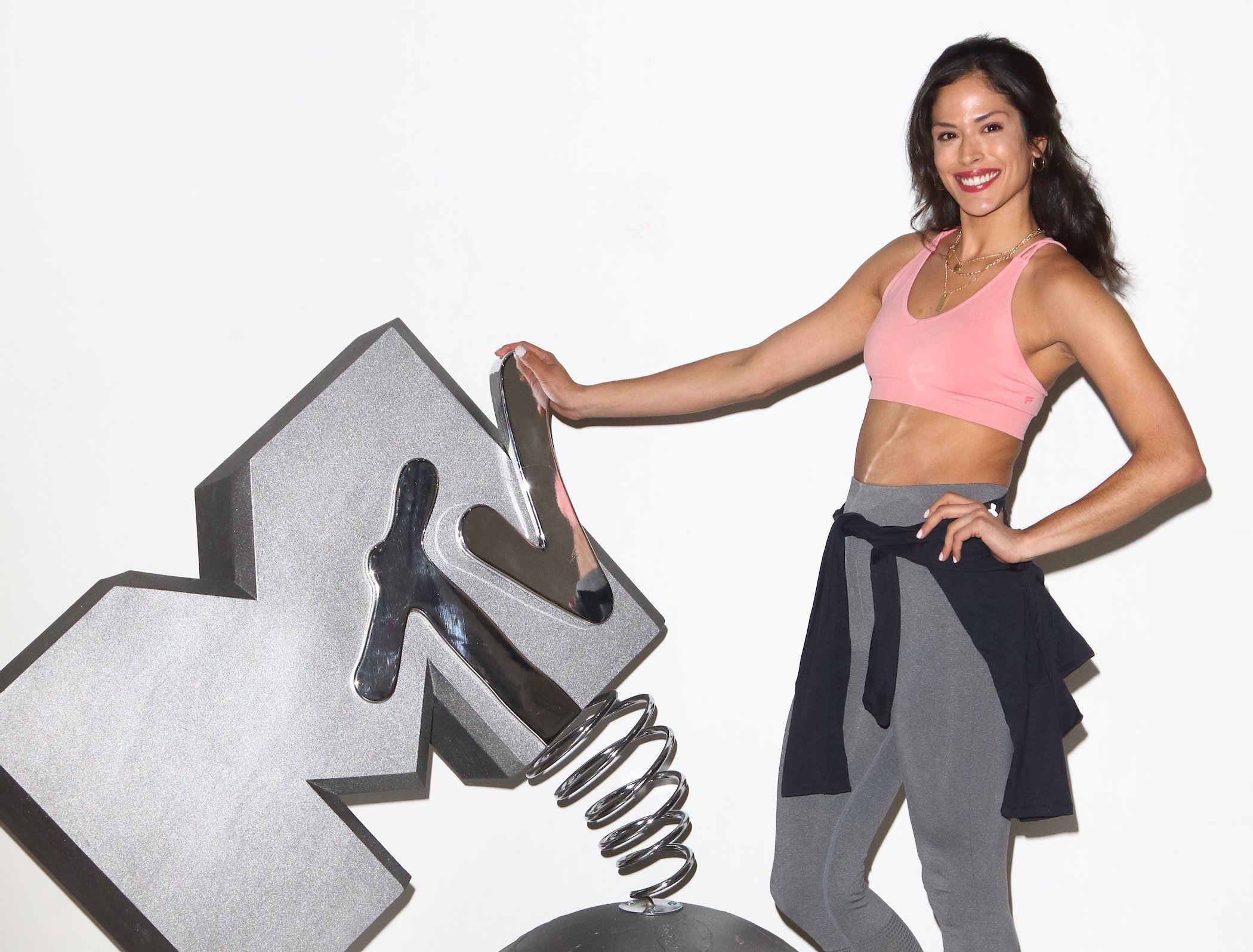 Nany Gonzalez and Kaycee Clark met on 'The Challenge: Total Madness'
Filming for The Challenge: Total Madness commenced in late 2019 in Prague, Czech Republic, with rookie Kaycee and veteran Nany reportedly hitting it off right away. They flirted several times throughout the season, even though the Big Brother 20 winner told Nany that she had a girlfriend at the time — model Tayler Jiminiz.
At first, Tayler defended Kaycee on social media, claiming that her girlfriend's interactions with Nany didn't bother her. And, she said she already knew about it before the episode aired. But when a later episode highlighted their relationship even further, Kayce admitted on Instagram that Tayler was "not happy."
Kaycee Clark split from her girlfriend in April 2021
The later episode featured Kaycee and Nany speaking highly of each other in their confessionals. Kaycee also broke a deal with Bayleigh Dayton to help Nany. Kaycee told her fans that she "took accountability" for her actions. But she also claimed that the network asked her "leading questions" and that Bayleigh tried to "sabotage" her relationship.
Kaycee and Tayler eventually split in April 2021, when the Double Agents season was airing on MTV. They unfollowed each other on social media, and deleted pics, videos, and stories of their adventures together. However, Tayler didn't confirm the split until July after Nany posted a video of Kaycee eating hot Cheetos as they seemingly shared a bed.
'The Challenge' stars open up about their relationship for the first time
Nany and Kaycee seemingly made their relationship Instagram official just two days after Tayler confirmed her breakup from Kaycee. Nany posted two pics with Kaycee and wrote in the caption, "magnetic."
"Kaycee and I met on Total Madness. We've always been allies in the game and have maintained a very good friendship since, but there was always an undeniable connection between the two of us," Nany told E! News. "I think this upcoming season of The Challenge is where we really explore what that connection is and what it means."
Kaycee Clark says she loves 'the vibe' of the upcoming season
Kaycee went on to explain that whenever she's competing on a reality show, she's "always in compete mode" and that's her main focus. But things were a little different in The Challenge: Spies, Lies, and Allies.
"This time around, playing the game while getting closer to someone is a whole different vibe and I love it," Kaycee explained. "The Challenge is a really hard game mentally, emotionally, and physically so having someone like Nany by my side while playing this game means a lot. She's a badass."
Nany Gonzalez gushes about her 'The Challenge' co-star
The Challenge vet was also quick to praise Kayee, saying that she loves to watch her compete. Nany described Kaycee as "insanely athletic" and "a little superhero."
"In my mind, there's nothing she can't do!" Nany gushed. "On a personal level, I love how genuine and kindhearted she is to everyone she meets. She is truly beautiful inside and out."
Kaycee returned the compliments, saying that she loves "how caring and real" Nany is. She says that Nany isn't afraid to express herself, which she greatly respects.
"She's such a beautiful soul that I am so grateful to have met through this crazy game. She amazes me every day," Kaycee said.
The Challenge: Spies, Lies, and Allies premieres Wednesday, August 11 on MTV.
RELATED: 'The Challenge': Is Kaycee Clark the First Time Nany Gonzalez Found Romance on the MTV Hit?