'The Challenge': Nany Gonzalez and Kaycee Clark Make Their Relationship Instagram Official
The Challenge stars Kaycee Clark and Nany Gonzaléz hit it off when they first met during Total Madness. However, the then-rookie had a girlfriend at the time. The two have since broken up, and Kaycee began spending more time with Nany. They have seemingly made their relationship Instagram official.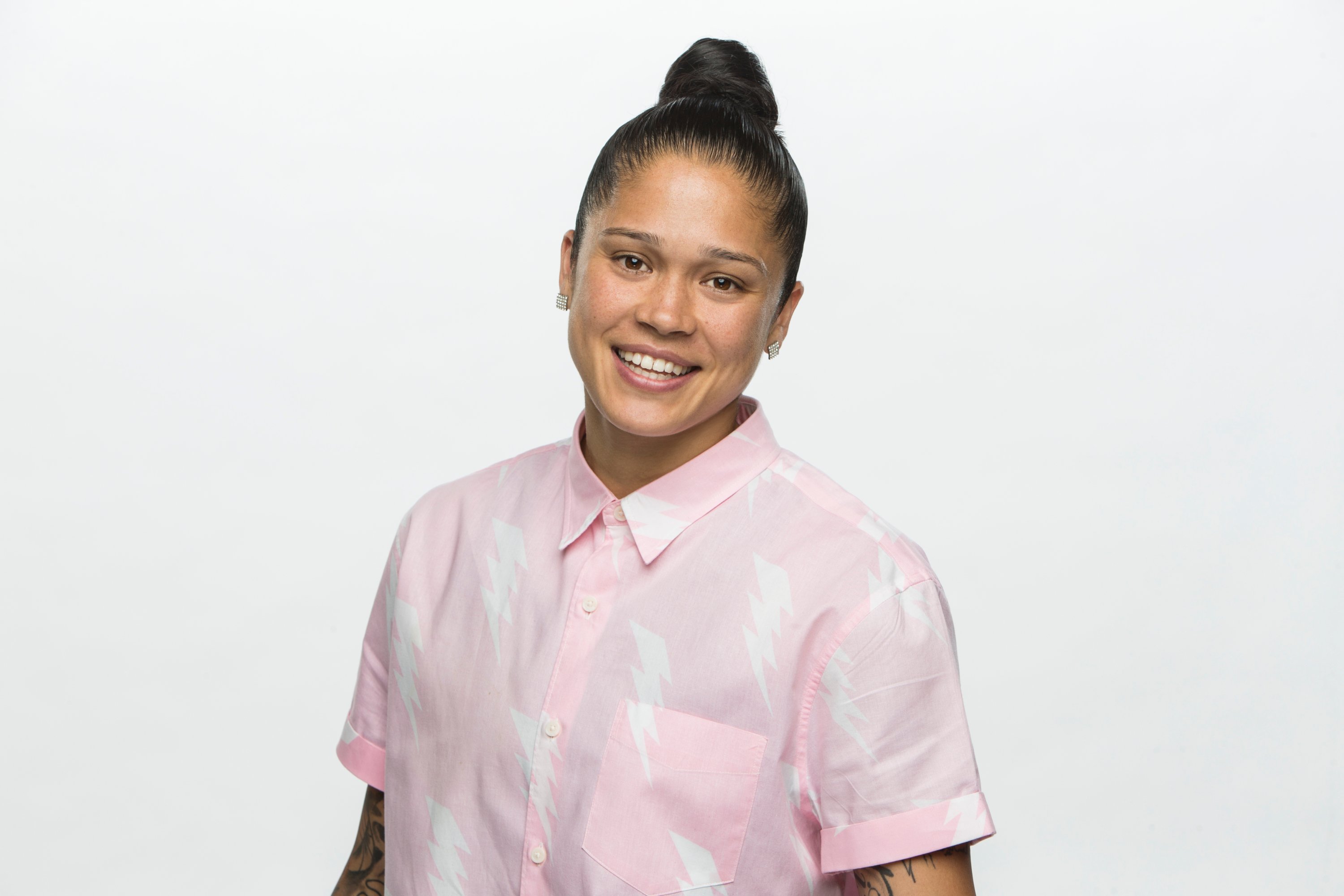 Nany Gonzaléz and Kaycee Clark previously flirted on 'The Challenge'
During The Challenge: Total Madness, rookie Kaycee Clark and veteran Nany Gonzaléz hit it off. An episode highlighted their relationship as an intoxicated Nany continually flirted with the Big Brother 20 winner, even though she had a girlfriend.
Following the episode, her partner Tayler Jiminez defended Kaycee on Twitter, claiming they already talked about it and she had no "bad blood" with the veteran.
RELATED: 'The Challenge 35': Kaycee Clark's Girlfriend Responds to Nany González Flirting With Clark
However, another episode aired further highlighting the two frequently hanging out in the house, and they spoke highly of each other in their confessionals. Additionally, Kaycee broke a deal with BB20 ally Bayleigh Dayton to help Nany.
Following the episode, the Big Brother champ broadcasted live on Instagram, where she admitted Tayler wasn't happy with her behavior. Kaycee admitted she messed up, and the couple stayed together until splitting up several months later.
Kaycee and her girlfriend broke up reportedly due to the veteran
Shortly after the situation, the BB20 winner returned for her second season, Double Agents alongside Nany. However, the show didn't highlight any interactions between the two.
Around Mar. 2021, near the finale's airing, many fans noticed Kaycee and Tayler unfollowed each other on Instagram and removed pictures they had with one another from their social media feed. Additionally, Tayler deleted a saved story that featured the couple and their adventures around the country.
The model acknowledged the split in a series of tweets in July 2021 when she claimed the two still had their names on leases together. She also said her ex "shaded" her to cast members, friends, and family but sent her an email and "love letter" shortly before they broke up.
Tayler confirmed the two had split in response to fans and admitting to being "messy" because they dated for so long. On July 6, 2021, Nany uploaded a video of Kaycee eating Hot Cheetos in a shared bed. Tayler then posted text messages between them, which she claims occurred in Mar. 2021, where the Big Brother winner stated she wouldn't date Nany.
Nany and Kaycee made their relationship Instagram official
A couple of days after Tayler exposed the messages, Nany posted two pictures with Kaycee to her Instagram, captioning them "magnetic," seemingly confirming the relationship rumors.
Castmate Wes Bergmann commented, "This might be the first love story to blossom in a bunker," and Kaycee replied with a couple of heart-eye emojis. Other Challenge stars, including Kyle Christie, Natalie Anderson, and Georgia Harrison, also commented on their approval.
RELATED: 'The Challenge': Kaycee Clark's Ex-Girlfriend Exposed Texts Between Them Following Breakup
After posting the pictures, Nany updated her Instagram Stories with photos of her hanging out with Kaycee and Tori Deal, another cast member.
Following the news, Tayler tweeted, "At the end of the day, what's done is done. I'm hurt by the amount of lies and manipulation I dealt with, but I'm in my healing process and moving on. I wish everyone nothing but the best, and I'll let God handle the rest." Kaycee has yet to acknowledge the breakup or relationship rumors. The Challenge airs on MTV.