'The Challenge': Natalie Anderson Finally Opens up About Why She Left 'Double Agents'
The Challenge has had its fair share of shocking moments but almost none top when Natalie Anderson suddenly decided that she wanted to leave The Challenge: Double Agents after she was pretty much guaranteed a spot in a final. Fans and the other players alike were shocked that Anderson was leaving. Now, she is finally revealing what happened.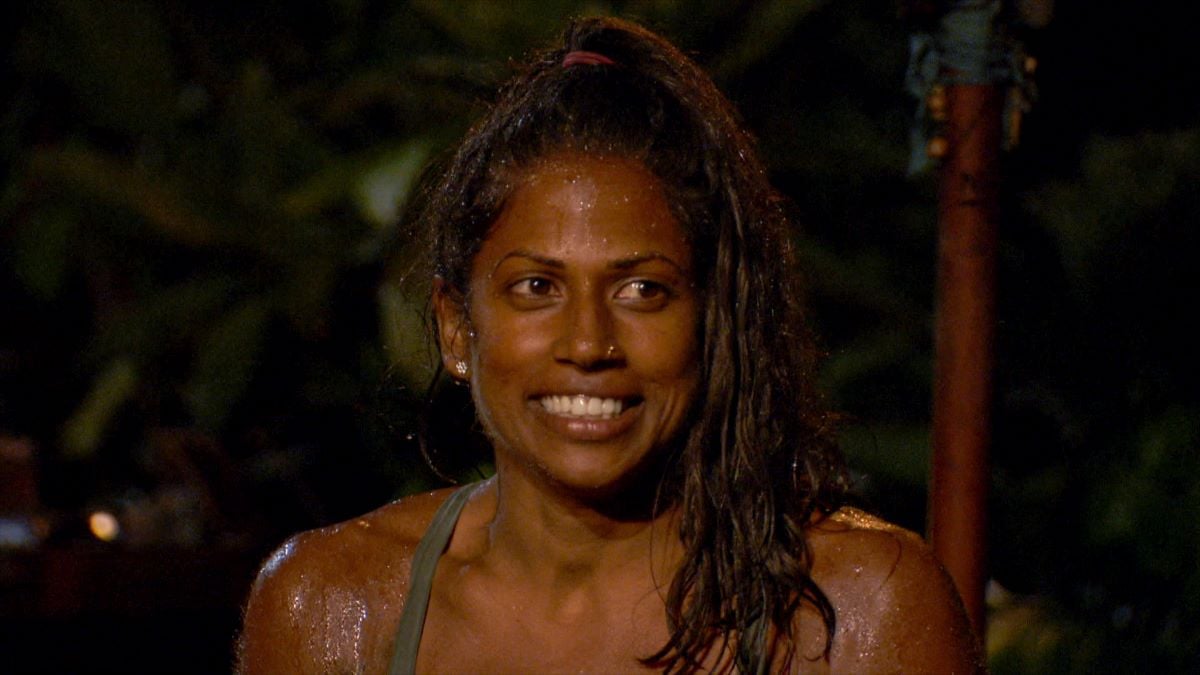 How did the cast feel about Natalie leaving 'The Challenge'?
Everyone was surprised at Anderson's departure. Longtime Challenge competitor, and villain of the show, depending on who you ask, Wes Bergmann even contacted Anderson after her exit.
"Wes reached out because he heard I left unexpectedly and he was like, 'I'm just letting you know, if you stayed, you would have won,'" Anderson told People. "I was like, 'Dude, I know.'"
Bergmann was Anderson's first partner during Double Agents.
At the time, Anderson said that she left the show due to personal matters but now she wants her fans to know what really happened.
"It would be really unfair to say I left because it was difficult. My fans know me. I embrace difficult. They're not going to buy, 'The house was too stressful for me,'" she said. "I want to own my story."
Why did Natalie Anderson leave 'The Challenge'?
During the season, when Anderson FaceTimed her twin sister and told her that she had missed her period, production asked her to take a pregnancy test.
"On all my reality TV shows I'm always really irregular, especially on Survivor, because I'm starving," she said. "I never got my period the entire time I was out there. So I just chalked up the differences in my body to the stress of the situation."
When production asked her to take a test, she didn't think it would be positive as she and her boyfriend Devin Perez had not been trying to get pregnant. But when it turned out that she was, she wanted to continue competing.
"I literally said, 'I think I can do this pregnant. Let me stay and compete.' And production just looked at me like, 'This girl is crazy,'" she said.
"I know my body and I would've put myself in that," Anderson continued. "If I could have signed some waiver and competed pregnant, trust me, I would have done it. But there was really no way from a liability perspective they would ever allow me to compete pregnant. I knew that as soon as I found out."
Natalie suffered a miscarriage
After Anderson got back home, she started to get excited about being a mother.
"I said, 'You know what, maybe I didn't get to win half a million dollars, but everything happens for a reason,'" she continued. "My boyfriend is already a father and he's somebody I could see myself having a family with. We were like, 'let's do this.' I was ready for this new chapter."
Unfortunately, she ended up miscarrying.
"I had to digest losing the pregnancy and being like, 'Now I have no Challenge win under my belt and I don't have this new journey I was looking forward to,'" she said. "It was really difficult."
In fact, for Anderson, the miscarriage was harder than losing money.
"Losing $2 million, it seemed like the hardest thing I would ever have to do until this happened to me," she continued. "And this was even harder because the $2 million, I had to take responsibility for it playing out the way it did. I never thought I would lose something that would be as hard as losing $2 million. But this was even harder."