'The Challenge': Nelson Thomas Reveals Why He Partnered up With a Rookie Instead of Kam Williams
[SPOILER ALERT: The Challenge 36 premiere episode spoilers ahead.]
The Challenge veteran Nelson Thomas reached the finals during his second season but has yet to make it to the end again. He returned for his seventh season, Double Agents, and chose to partner up with rookie of Are You the One? 8 fame, Amber Martinez. The premiere episode didn't show why he wanted to team up with her, so Nelly T explained his reasoning in an Instagram Live broadcast.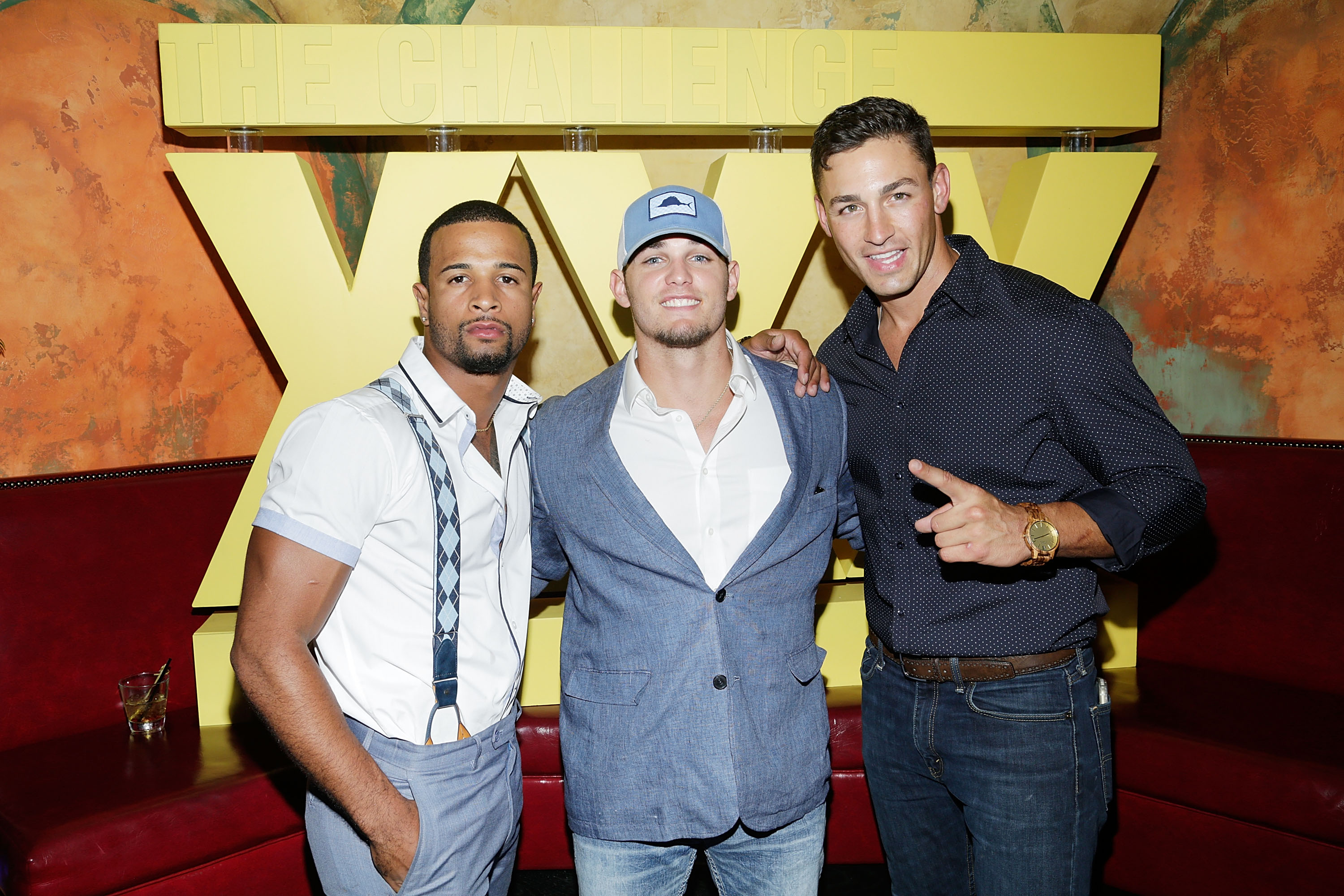 Nelson Thomas returned for his seventh 'The Challenge' season
Are You the One? 3 star Nelson Thomas debuted on Rivals III (2016) alongside nemesis from his original show, Amanda Garcia. However, the two did not perform well together and became one of the first duos eliminated.
Nelson returned for Invasion of the Champions as an underdog and had an impressive season as he sent home three competitors and made it to the finals, placing second.
He had a chance to take home the win the following season, but a physical altercation with Derrick Kosinski disqualified him. Although he continued to have strong performances, Nelson has yet to reach another final.
Therefore, he returned for his seventh season, Double Agents, seeking his first win.
Amber Martinez joined 'The Challenge' cast as a rookie
Last year, 23-year-old Amber Martinez appeared on Are You the One? 8 in an attempt to find her perfect match. In the first season featuring sexually fluid contestants, she became close with Nour Fraij, and they sat next to each other at five different matchup ceremonies.
However, after a few blowups, she moved on to Paige Cole before giving Nour another shot until a blackout proved they were not a perfect match.
After attempting to get to know her other housemates, she realized she and Remy Duran could work out because he wouldn't mind taking the backseat in a relationship, and she can check him when he needs it.
The last-second couple didn't last long-term as Remy and Paige began dating after the season. A year after her AYTO8 appearance, Amber returned to MTV for The Challenge. She's currently the only contestant from her season to compete on the competitive spinoff. 
Nelson on partnering with rookie Amber M.
In the premiere episode, the competitors had to face off in an individual daily mission. The overall winner, Aneesa Ferreira, also won the privilege of selecting anyone as her partner. She chose an unreluctant Fessy Shafaat, and then the others were able to pair up.
While some selections were shown during the episode, several were left out, including why Nelson wanted the AYTO8 rookie Amber as his partner. After the premiere, Nelly T broadcasted live on Instagram and revealed the reasoning behind his decision.
He explained he thought teaming up with a newcomer would work more in his favor. Additionally, the seven-time competitor assumed the others would view Amber as a "lay-up" and someone they would take to the end, believing they could beat her in a final.
Did Nelson make the right decision? The Challenge airs Wednesday at 8/7 Central on MTV.