'The Challenge': Nia Moore Says Life-Threatening Condition Derailed Her From Another TV Show
The Challenge star Nia Moore recently competed on the current season of spinoff The Challenge: All Stars 3. She confirmed she intended to film another reality TV show, most likely The Challenge 38, but couldn't due to a life-threatening condition.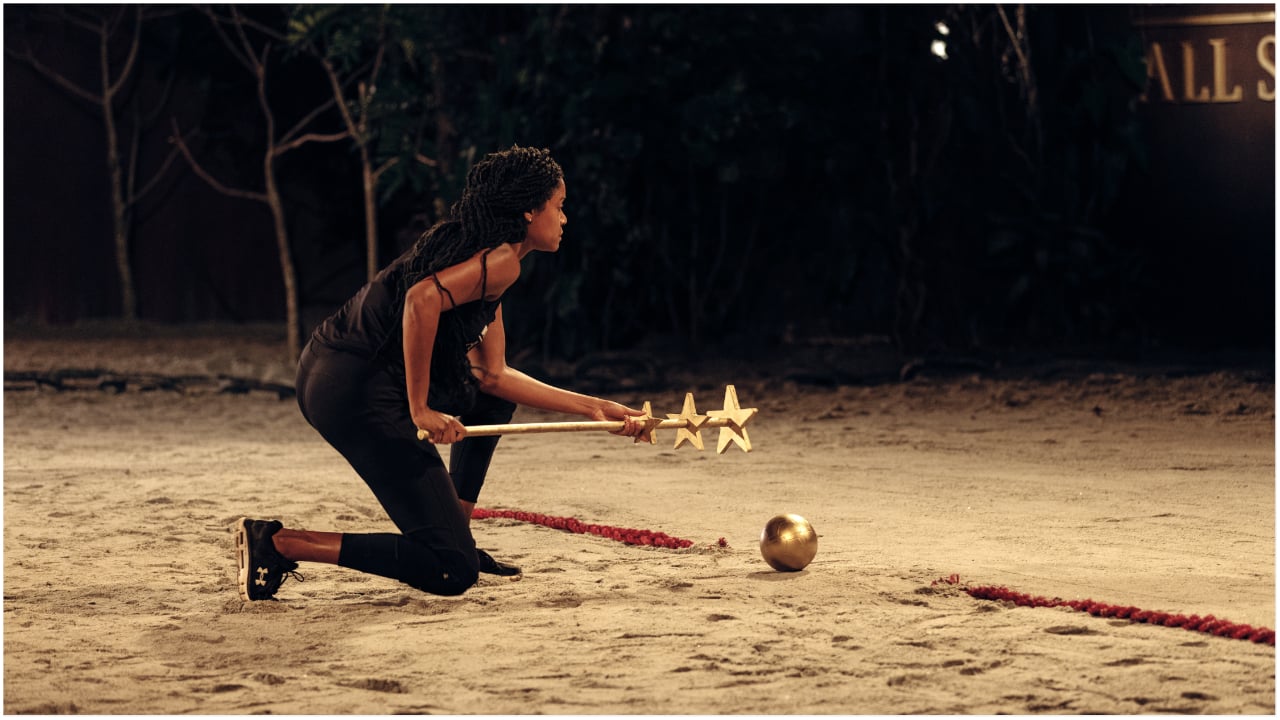 Nia Moore says her life-threatening condition prevented her from competing on another show
After last appearing in 2015's The Challenge: Battle of the Exes 2, Nia Moore made her return in spinoff All Stars 3. The game is still going on, but she has proven she returned to compete as she's already eliminated key Treehouse alliance member Sylvia Elsrode.
In a June 2022 interview with AfterBuzz TV, Nia unofficially confirmed she intended to come back to the flagship series for season 38. "I was supposed to be filming a TV show right now, but I was not able to because I could not get cleared medically," she told the publication.
RELATED: 'The Challenge': Nia Moore on Rumors She Was Banned: 'I Should've Been'
The Challenge 38 is reportedly currently filming where she likely would have been partnered with rival-turned-close friend Jordan Wiseley. Nia explained she had two hospital stays before discovering a blood clot condition in the lungs, a pulmonary embolism. She noted it "could have been fatal" and credited it to her increased vape use in the past couple of years.
Referring to herself as a "closeted vapor," the two-time competitor admitted she used it frequently during her time on All Stars 3 due to her social anxiety. As a result of the embolism, she will have to "be on thinners for the next six months." Nia has since stopped smoking and vaping "cold turkey" and hopes to "inspire" others with her story. 
Nia returned to 'The Challenge' following a seven-year break
Following a seven-year hiatus, Nia returned to The Challenge for Paramount+ hosted spinoff, All Stars 3.
Although she seemingly didn't have any allies, outside of her close relationship with Jordan, Nia remained safe for the first several episodes.
She wasn't included in the majority alliance, The Treehouse, but they had their sights set on KellyAnne Judd and Kendal [Sheppard] Darnell. When KellyAnne got into The Authority, she took the opportunity to exact revenge on a prominent alliance member, Sylvia, throwing her into elimination.
Not wanting to take on Jonna Mannion, she called out an unsuspecting Nia. Despite getting caught off guard, she eliminated Sylvia, taking one of her stars. However, she lost Jordan the following episode when a brazen move to call out Mark "The Godfather" Long backfired.
She reportedly only returned to 'The Challenge' for Jordan Wiseley
Although Nia and Jordan got into unforgettable explosive fights during their time on The Real World: Portland (2013), and she got disqualified from Battle of the Exes 2 shortly before the finals due to inappropriately touching him, the two have since developed a strong relationship.
In fact, Nia credits his participation in All Stars 3 as her "only motivation" to return to the reality competition series. Speaking to Mike Bloom in an April 2022 interview, the reality star said she didn't know many other cast members who planned to compete and considered herself a "different person" as she comes across as "awkward" during All Stars 3.
Additionally, the Georgia native explained that a producer encouraged her to watch the spinoff's first season after she initially declined and realized the differences between it and the flagship series. Coupled with a conversion with Jordan, the 33-year-old felt it was a "safe space" to make her return.
The Challenge: All Stars 3 airs Wednesdays on Paramount+.
RELATED: 'The Challenge': Many Fans Suspect Jordan Wiseley Is Dating Former Rival Nia Moore