'The Challenge': How Old is Theresa Jones? Did She Ever Win the Show?
Fans of MTV's The Challenge are excited to see what's to come with Spies, Lies, and Allies. In the meantime, Theresa Jones, longtime Challenge contestant known for her physical abilities and aggressive gameplay, just gave birth to her third baby. So, what is Theresa's age in 2021? And has she ever won the show?
How old is Theresa Jones from MTV's 'The Challenge'?
Theresa is one of the original players to ever compete on MTV's The Challenge. The Challenge Wiki notes she's 35 years old and soon to be 36, as she was born on Aug. 3, 1985. She got her start on the show with Fresh Meat II back in 2010. After her first season, she appeared on Cutthroat, Rivals, Rivals II, Free Agents, Battle of the Exes II, and Double Agents.
Theresa didn't make many friends when she made her return to the show via Double Agents after five years of time off. She played the game hard and put a target on her back from the beginning. While she was able to take a few competitors out along the way, she was ultimately eliminated from the game by Kaycee Clark.
Today, she appears a lot more focused on her family than reality TV. She officially has three children with her husband, NFL star T.J. Jones.. In addition to the newborn, Layla, the couple has a 5-year-old daughter, Easton, and a 2-year-old son, Maddox, People reports.
Did Theresa ever win 'The Challenge'?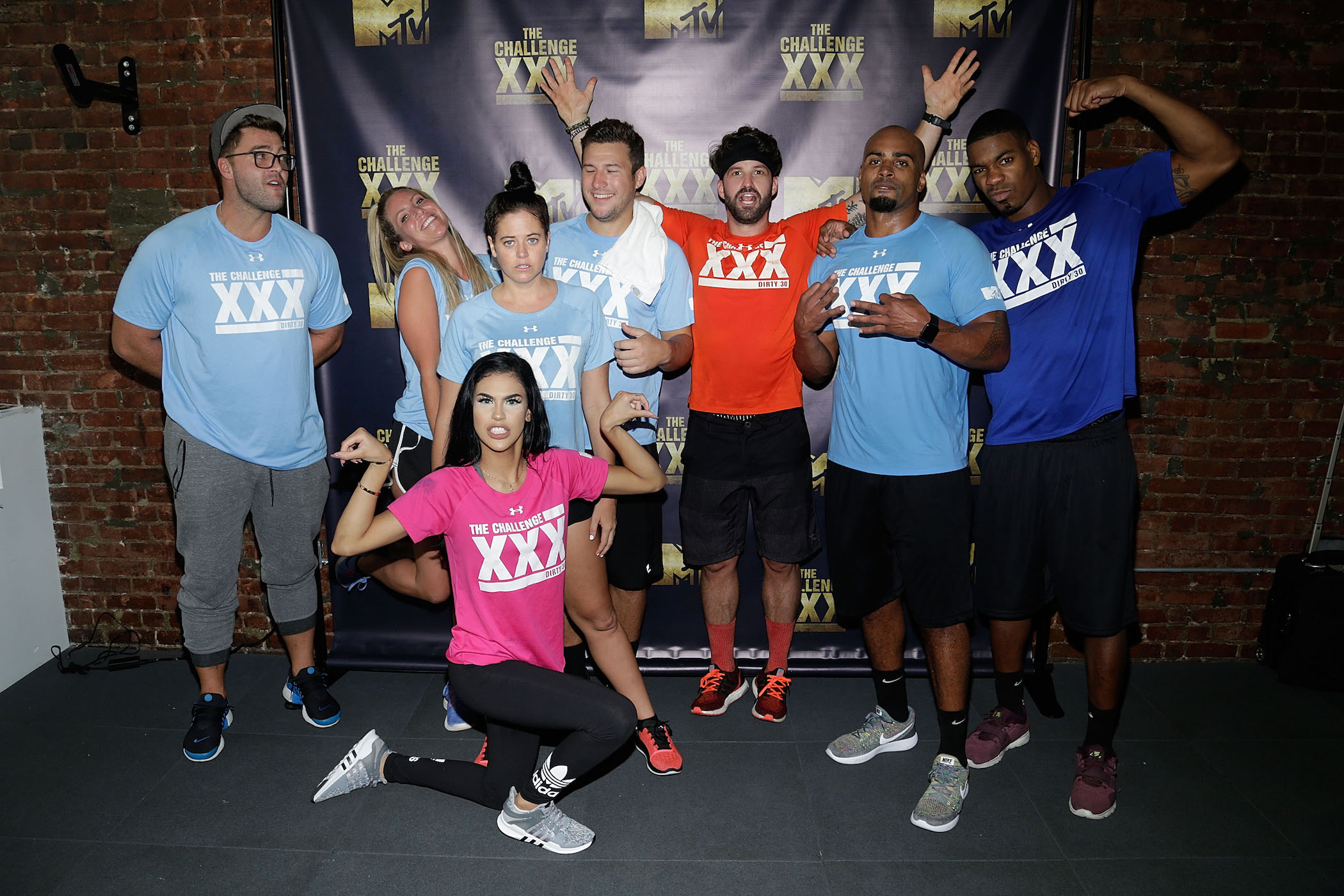 Theresa is known for her physical and mental prowess in the game. So, has she ever won MTV's The Challenge? Unfortunately, she's never won an entire season, though she did make the final for Battle of the Exes II.
Because Theresa took so much time off from the show prior to jumping in with Double Agents, this could've put her at a social disadvantage for the season. She touched on how different the experience was for her as a competitor later in life during an interview.
"My life has changed tremendously," she stated in the interview with MTV. "I now have two children …. It's crazy hard to come back into the game because, of course, I'm thinking about my family at home, but also, everyone here has been working together for years. So, I'm kind of coming into this like a rookie but also a vet."
Will she rejoin the cast for any future seasons, like 'Spies, Lies, and Allies' or 'All Stars 2' ?
So, will Theresa join another season of MTV's The Challenge in the future? Fans are gearing up for season 37, Spies, Lies, and Allies, now that MTV released the official trailer. And there's plenty of buzz surrounding All Stars 2, though Paramount+ hasn't said anything official regarding the series returning.
Unfortunately for Theresa's fans, Double Agents was likely her last hurrah. "I was happy I tried it one more time, so it was good," she said in an exit interview, according to Heavy. "More than likely won't be back, so this is my last one. It has to be. I can't do this s— anymore. I can't. I love my life too much." 
We've seen a number of Challenge players make the same claim, though — and they've returned. CT Tamburello said he'd stop competing once he hit 40, and he's now 41. We'll have to wait and see what she decides. For now, we look forward to watching Spies, Lies, and Allies premiering on Aug. 11, 2021.
Check out Showbiz Cheat Sheet on Facebook!
RELATED: 'The Challenge': Nany Gonzalez Explains Why She and Theresa Jones Had No 'Beef' During Season 36