'The Challenge': Paulie Calafiore Addresses His Future on the Show
Aside from this most recent season, Paulie Calafiore has been one of the biggest and most entertaining stars on The Challenge in recent years. Calafiore, who initially competed on Big Brother, and his girlfriend Cara Maria Sorbello have been a force to be reckoned with on the show. With neither of them appearing on The Challenge: Total Madness, though, fans have been unsure about Calafiore's future on the hit reality TV series.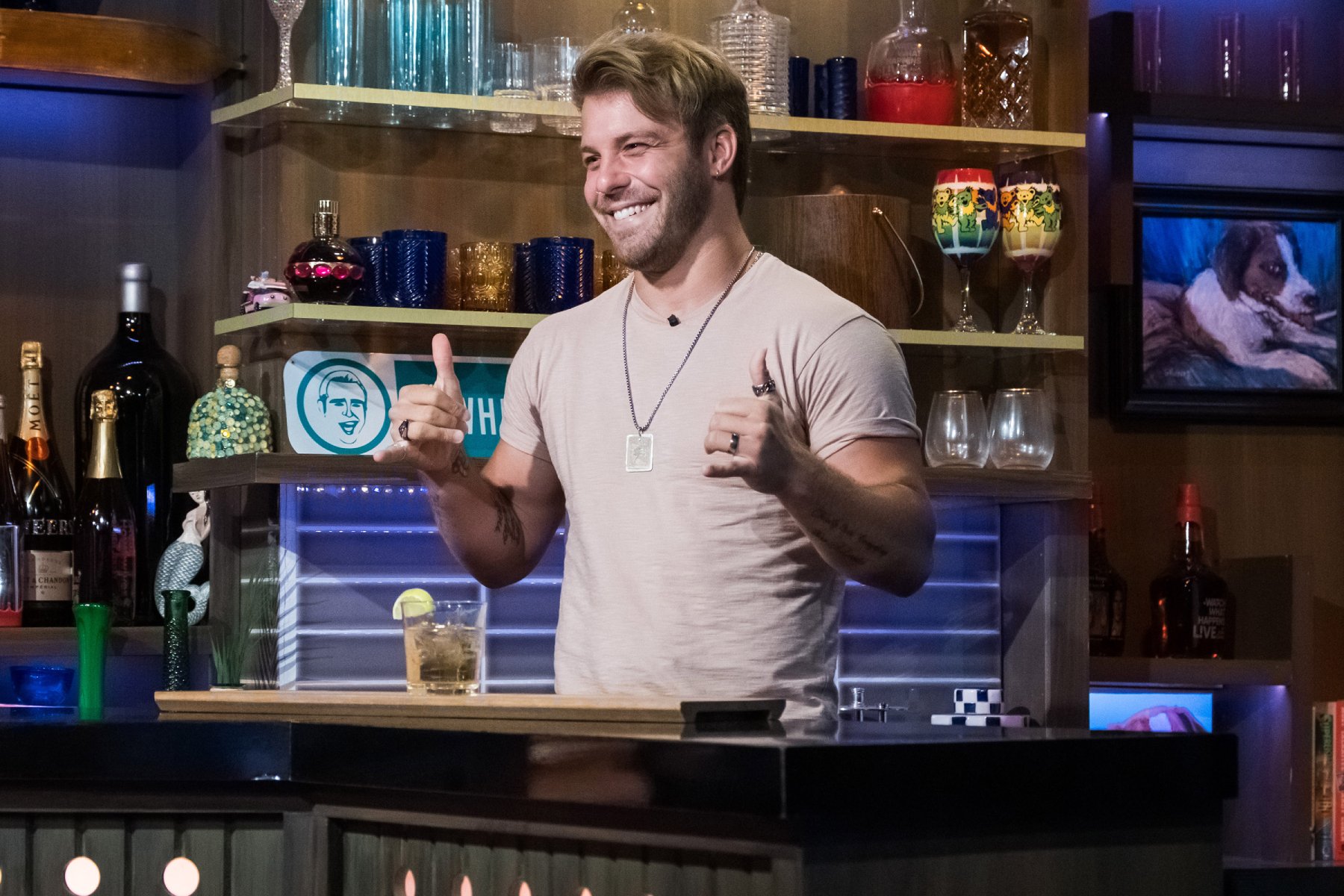 However, Calafiore recently took some time to talk to Showbiz Cheat Sheet, and while discussing various topics, he also addressed his potential future on The Challenge.
Paulie Calafiore has starred on 'Big Brother' and 'The Challenge'
Calafiore first entered the reality TV world when he competed on Big Brother 18 in 2016. He was actually one of the twists for that season as he is the brother of Cody Calafiore, who finished second on Big Brother 16 and is currently competing on Big Brother 22.
With an athletic background in soccer, Calafiore was a threat in competitions, but his houseguests evicted him in Week 8. Nicole Franzel ultimately won that season of the show.
Then, after starring on MTV's Ex On The Beach, Calafiore made his way to The Challenge where he first competed on Final Reckoning in 2018.
RELATED: 'The Challenge': Jenna Compono Said Zach Nichols Will Be Back on the Show
"It was easy (transitioning from Big Brother to The Challenge)," Calafiore said to Showbiz Cheat Sheet. "I like The Challenge better because it's way easier mentally. All of the challenges and eliminations fit just who I am and everything that I have trained for my whole life. I'm still figuring out the finals, which I think I have it nailed down now. So, I think moving forward any final I make I will win."
Calafiore has only been on three seasons of The Challenge, but he has made the final in two of those three seasons. He came up just short both times, though, as he cannot yet say that he is a Challenge champion.
He didn't appear on 'The Challenge: Total Madness'
Calafiore and Sorbello didn't compete on The Challenge: Total Madness, which put a pause on Sorbello's run of dominance. She has been on 14 seasons overall and had made it to five straight finals prior to her break on Total Madness.
However, it appears that the break has been good for the Challenge power couple.
RELATED: 'The Challenge' Star Kailah Casillas Engaged To Sam Bird After 8 Months of Dating
"This has also been a good time for us to take a step back from all of the craziness because we have been under the spotlight, under the microscope and people have just been dragging us through the f*cking mud for no real reason other than the fact that we're good at a f*cking game," Calafiore said.
He continued: "They try to pick apart our relationship and our character and all this sh*t, and it's been good to kind of be out of the spotlight and really lock into real life and the things that matter like family, ourselves as individuals, as well as together."
Paulie Calafiore addressed his future on 'The Challenge'
While there has been speculation about why he didn't compete on Total Madness, Calafiore has taken his time off to focus on some business endeavors. This includes his Awake The Lion brand, where he coaches "people on fitness and nutrition and overall mentality transformations."
However, if he gets a call to be on The Challenge — he's ready.
"I'm always ready," Calafiore said. "So, it's a matter of when the calls go out, if the calls go out, I'm more than willing and able."
RELATED: 'The Challenge': Johnny 'Bananas' Devenanzio Reveals That He Is Writing a Children's Book
He also seems pretty eager to compete against his fellow Challengers.
"There's a lot of people that have been saying a lot of sh*t that are hiding," Calafiore said. "Their cowards, so I should be given the opportunity to f*cking check them because from my world where I come from in athletics you don't talk sh*t and then be able to go on the field and not play against the person you're talking sh*t to. So, these people have been talking sh*t; they've been spreading a lot of false narratives, a lot of fake rumors about me, and they've been prolonging their judgment day. So, judgment day is coming."
It will be interesting to see if Calafiore can claim a title as a Challenge champion in the near future.