'The Challenge': Paulie Calafiore Once Called Cara Maria Sorbello 'Steak and Burgers' and His Ex-Girlfriend 'Filet Mignon'
Those who've seen MTV The Challenge know all about Cara Maria Sorbello and Paulie Calafiore. The two have been dating for quite some time, and they met on the show. It hasn't been smooth sailing for the couple, though. When they first got together, Calafiore had a girlfriend — and he seemed to insinuate that the woman he had back home was way better than Sorbello.
Here's what Calafiore told MTV cameras when Sorbello was just starting to flirt with him on the show.
Cara Maria Sorbello initially used Paulie Calafiore to get back at Kyle Christie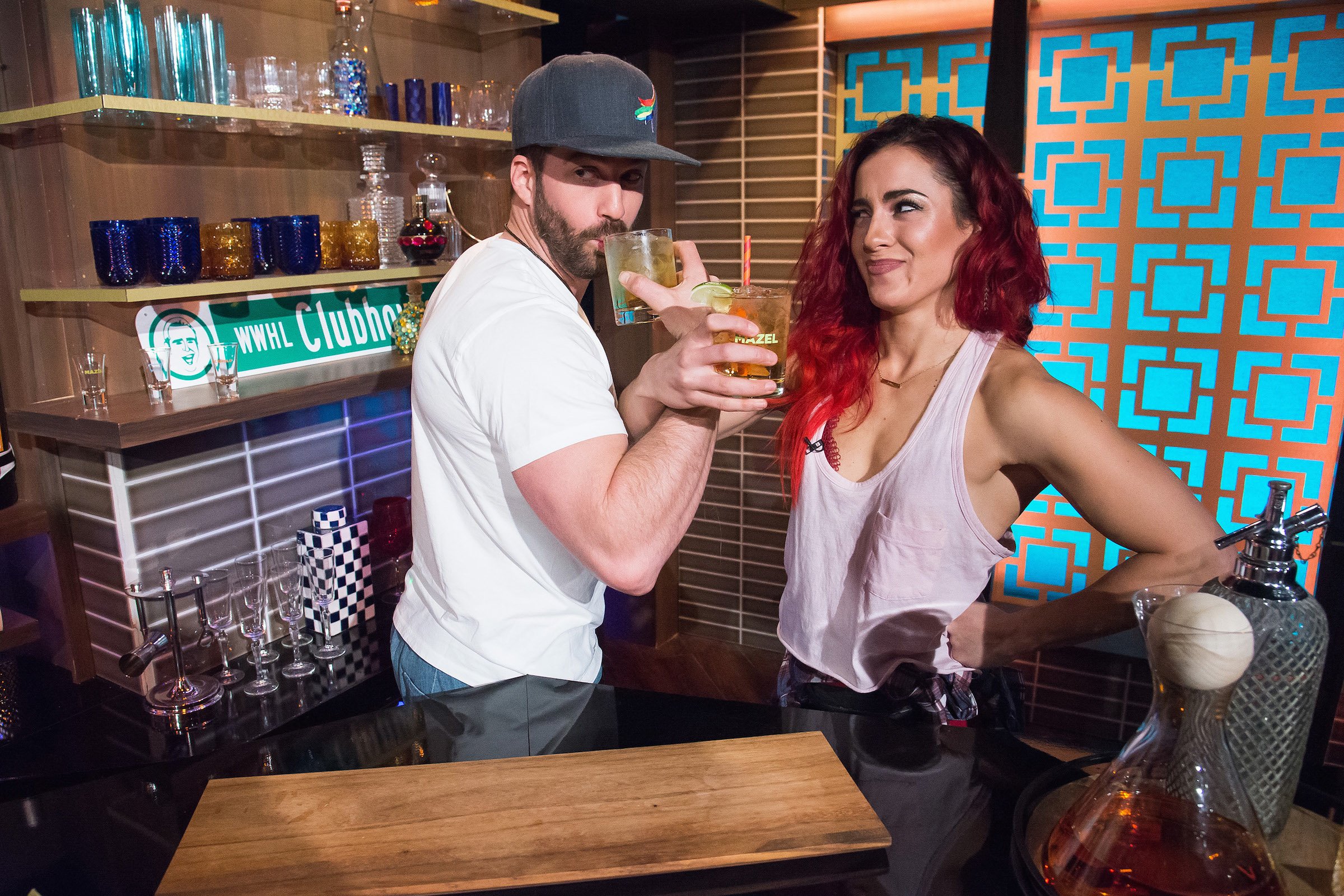 Sorbello didn't seem to have the best of intentions when first flirting with Calafiore on Final Reckoning. During the season prior, Vendettas, Sorbello hit it off with British competitor Kyle Christie, but their relationship didn't last once they were off the air. When they both rejoined the cast for Final Reckoning, Sorbello and Christie clearly still had a thing for each other — but Sorbello wanted to make Christie as jealous as possible.
"I can't work out if Cara loves me or absolutely hates me," Christie told the camera while filming Final Reckoning. "She's just using this new guy to make me jealous. And it's working."
While Sorbello may have used Calafiore in the beginning, she then got to know him and developed feelings for him. "When I was going through all that crap with Kyle he took me into the living room and danced with me, he just made me happy," she told Betches. "He was somebody whose energy I wanted to be around. And he knew everything about me and Kyle."
Calafiore cheated on his girlfriend with Sorbello
We know Calafiore had a major fallout with his girlfriend at the time of Final Reckoning. According to Danielle Maltby, Calafiore seemed all-in with her, and they even talked about getting engaged. But it all came crashing down when Maltby discovered Calafiore cheated on her with Sorbello.
"He had FaceTimed me one night while he was there, saying, 'I love you. I miss you. I can't wait to get home to you. I bought you an engagement ring,'" Maltby told Us Weekly. "I want to vomit because it makes me so sick to think that someone can sit there and spout out these professions of love to me and then hang up the phone and go and f—k someone else. I don't blame Cara in this."
Sorbello had no idea Calafiore continued to talk to his ex while he was with her, and this resulted in Sorbello breaking things off with him. We know the two mended their relationship and got back together, though. And they're still together now.
He initially avoided Sorbello's advances and insinuated his girlfriend at home was better
Calafiore eventually couldn't avoid Sorbello's advances in the house — but when she initially started flirting with him to get back at Christie, he was totally against cheating on Maltby. A clip from Final Reckoning shows Calafiore talking to the camera about the situation.
The clip shows Sorbello asking Calafiore if he would teach her some dance moves right in front of Christie. At the time, Calafiore appeared annoyed.
"Like, 10 minutes?" he answered. "Can I just fold my clothes for 10 minutes?"
"I've got a girlfriend, so, I've got one thing on my mind, and that is winning," Calafiore then told the camera. "There's a lot of steak and burgers right in front of me, but I've got filet mignon waiting for me back at home."
The clip continued to show Calafiore's progression with Sorbello. Now, they're a power couple not to be messed with. And we're sure we'll see them on future Challenge seasons.
Check out Showbiz Cheat Sheet on Facebook!