'The Challenge': Paulie Calafiore Tweeted He Nets 'Over 7 Figures' Without the Show
Fans of MTV's The Challenge likely remember Paulie Calafiore. Paulie got his start on Big Brother, and his relationship with Cara Maria Sorbello brought him plenty of attention. But he hasn't participated in any recent seasons of the show. Now, he's tweeting he has a net worth of over seven figures even without The Challenge.
Is Paulie Calafiore banned from 'The Challenge'? He hasn't been on the past few seasons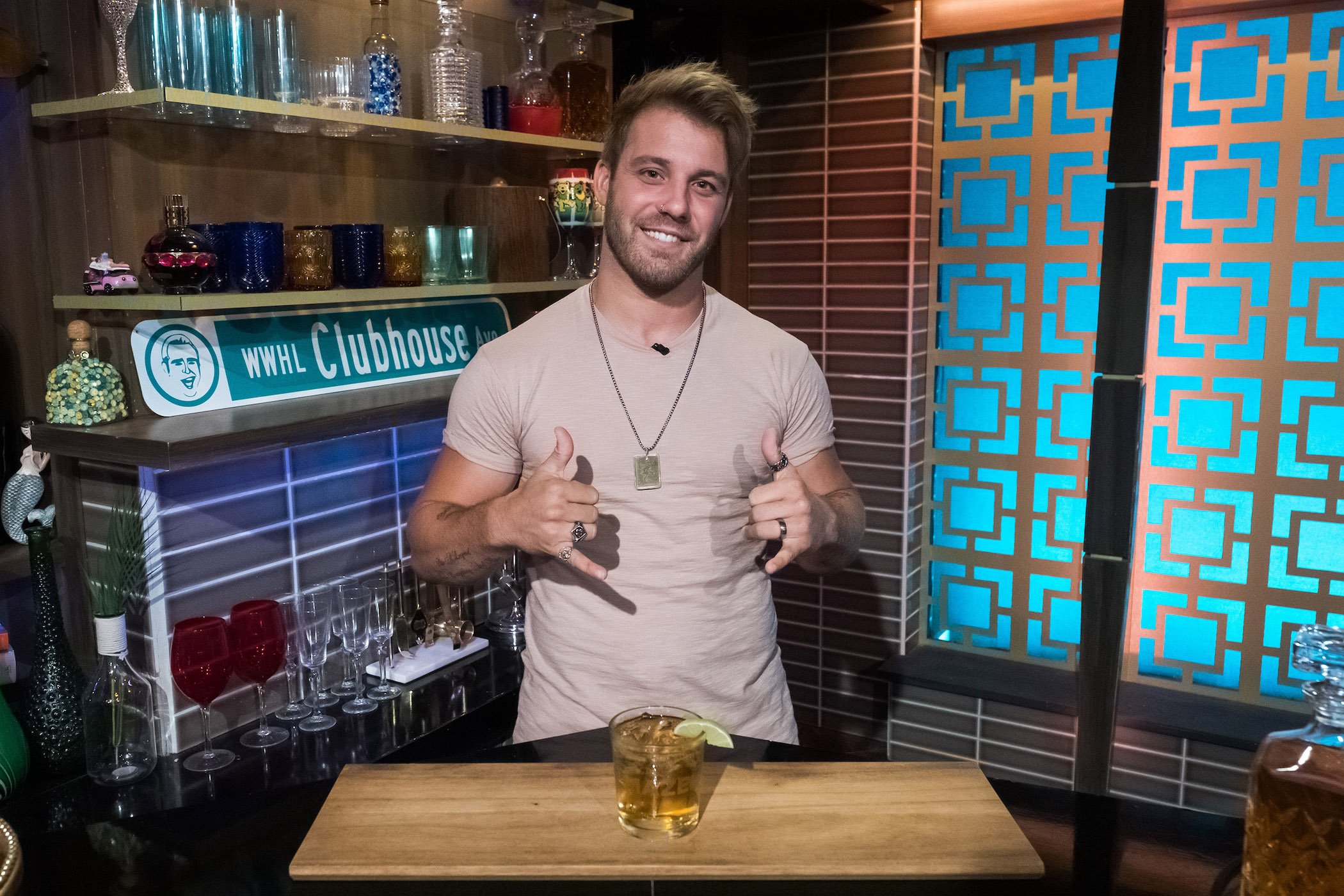 After competing on Big Brother 18, he became a contestant on MTV's The Challenge: War of the Worlds, War of the Worlds II, and Final Reckoning. While he only competed on three seasons, his relationship with Cara Maria and his ability to two out of three finals made him a serious physical and social threat. But he hasn't played the game in the last few seasons — and fans wondered why.
According to Jemmye Carroll, a contestant from the show, MTV doesn't want Paulie back on the show. A fan tried to defend Paulie online, and Jemmye jumped in to claim Paulie was dropped due to "unstable behavior."
Paulie refuted the claims, though. "[Jemmye] came at my family's culture for saying she was a bad competitor," he told a fan via Instagram Stories. "She's also falsely accused me of domestic violence, lied about me failing a psych evaluation." Given the multiple claims, it's unclear why Paulie hasn't come back on the show.
Paulie tweeted he nets 'over 7 figures' even without the show
It looks like Paulie's doing just fine without MTV's The Challenge. On June 24, 2021, he posted a video to Twitter showing clips of Cara Maria and himself thriving together through the years. And his caption proves he's not relying on a paycheck from the network.
"Life moment: Three businesses that net over seven figures, debt-free, investment properties, and HAPPINESS," Paulie tweeted. "Kindly remind any Challengers talking s— A) They don't know us, and B) They could never. We've been silent for a reason. Power couple s— only."
Paulie's businesses have a fitness focus. His website details his fitness programs, supplements, and merch for fans. And it looks like Chris "Swaggy C" Williams supports Paulie's ventures and statement on Twitter, as he commented on the tweet.
"Boyyyyyyy you talking my language lol talk that 'trash talk me if you want but you could never' s—!!!!!!!!!" Swaggy commented.
"EXACTLY MY DUDE!!" Paulie answered. "I can admit I'm not on your level but these other people can MISS ME with that bulls—."
Will Paulie compete on MTV's 'The Challenge' Season 37?
It looks like Paulie wants to come back to MTV's The Challenge despite his alleged seven-figure net worth. In April 2021, he tweeted about making a final on the show in the future and compared himself to Challenge champion CT Tamburello.
"CT won 0 challenges in 8 years (give or take). He now has 4," Paulie tweeted. "I've been keeping myself busy in my time off. I don't plan on ever losing again and that's not me being cocky, that's just me learning from my losses and being humbled. It's very hard to keep me from making a final."
It doesn't look like he's returning for The Challenge Season 37, though. Rumored cast listings suggest a number of veteran players from season 36 will return — but Paulie and Cara Maria aren't among them. Additional cast rumors suggest a wealth of international rookies will also join the cast.
Will Paulie ever rejoin The Challenge? It seems that's up to MTV.
Check out Showbiz Cheat Sheet on Facebook!
RELATED: 'The Challenge': Paulie Calafiore Wants Cara Maria Sorbello on 'All Stars'