'The Challenge': Paulie Calafiore Wants Cara Maria Sorbello on 'All Stars'
Fans of MTV's The Challenge loved watching The Challenge: All Stars on Paramount+. All Stars featured cast members from years back competing for the $500,000 prize — but many fans noted some well-known cast members didn't get chosen to go on the show. And it looks like Paulie Calafiore thinks his girlfriend and Challenge champion, Cara Maria Sorbello, should get the call.
Is Cara Maria still on 'The Challenge'? She hasn't been on a few recent seasons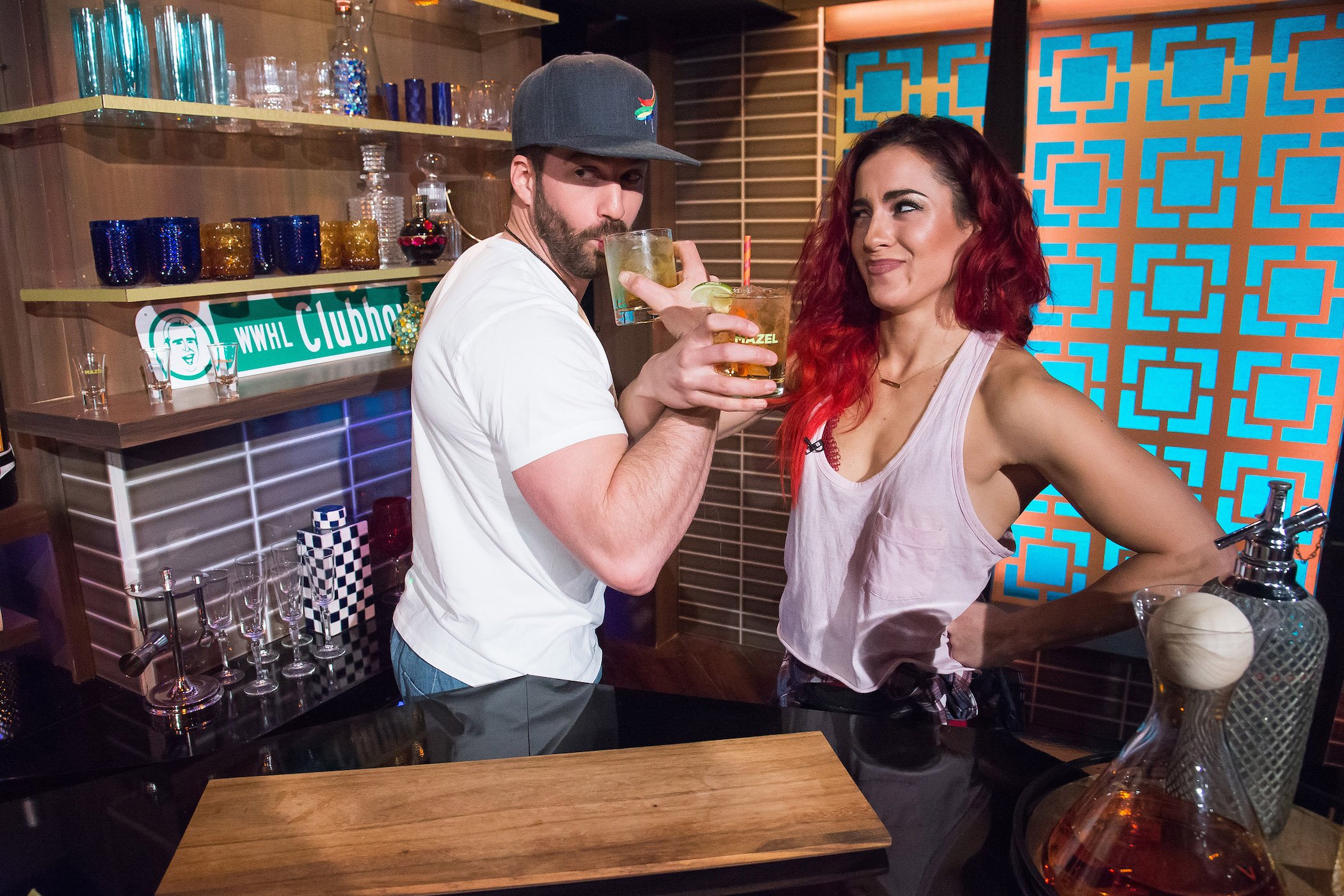 Cara Maria is a serious competitor on MTV's The Challenge. She got her start on Fresh Meat and went to compete on a number of seasons, winning Battle of the Bloodlines, Champs vs. Pros, and Vendettas. She also made the finals on Cutthroat, Rivals, Rivals II, XXX: Dirty 30, Final Reckoning, War of the Worlds, as well as War of the Worlds II.
So, why hasn't Cara Maria been on any recent seasons of the show? After War of the Worlds II, she received a lot of flack from fans for her attitude. She decided to take time away from the show to find herself once again.
"For so long, I was, like, you know the money is so good. I can't say no," Cara explained on the Watch With Us podcast. "I needed a little break for my own sanity and my own happiness, just finding what makes me me again and get my light back."
Paulie thinks Cara Maria should get a call for the next 'All Stars' season
Now, it looks like Paulie and Cara Maria are rested and ready to return to MTV's The Challenge. Paulie and Cara joined Paulie's brother, Cody Calafiore, on Twitch, and the topic of the reality series came up. Paulie insinuated on the call that Cara should get a call from Paramount+ or show creator/alum Mark Long to go on The Challenge: All Stars.
"I wanted to know what you thought about it," Paulie asked Cody, according to a clip captured by Reddit, "and I wanted to know if you think Cara should ever do an All Stars season."
"I'm absolutely blown away that there was an All Stars season and Cara wasn't on the All Stars season," Cody noted. "They had people who started around the same time as you. It was absolutely mind-blowing. I don't understand it."
"That's fair," Paulie added. "I just think, you know, maybe there's an All Stars season in her future."
Will there be a 'Challenge: All Stars' Season 2?
So, will there be a second season of The Challenge: All Stars for Cara Maria to potentially compete in? While neither MTV nor Paramount+ has verified another season, contestants are already talking about it.
Amaya Brecher, a former Real World contestant, took to Twitter about how All Stars Season 2 is casting. "Before anyone asks: I was asked and said 'no' to doing the second season of #challengeallstars," she tweeted. "But, yes, there is going to be a whole new crop of your favorites competing on @paramountplus in the near future!"
Along with All Stars, it looks like another season of MTV's The Challenge is in the works. Rumors abound regarding season 37's cast and theme — and it doesn't look like Cara Maria or Paulie were asked to be on the new season, either. Will the two veteran players ever return? It seems they hope to, but we'll have to wait and see.
Check out Showbiz Cheat Sheet on Facebook!