'The Challenge' Pays Tribute to the GOAT CT Tamburello — Fessy Shafaat Tries to Make It About Himself
The Challenge GOAT Chris "CT" Tamburello is currently competing on Spies, Lies, and Allies and looking for back-to-back titles. At the age of 41, CT decided to ditch his "dad bod" and come in hot this season. And he appears to be well on his way to another championship.
The official Instagram page of The Challenge recently posted a tribute to the four-time champ, praising him for how good he looks in season 37. But of course, Fessy Shafaat tried to make it all about himself.
Warning: Spoilers ahead for The Challenge: Spies, Lies, and Allies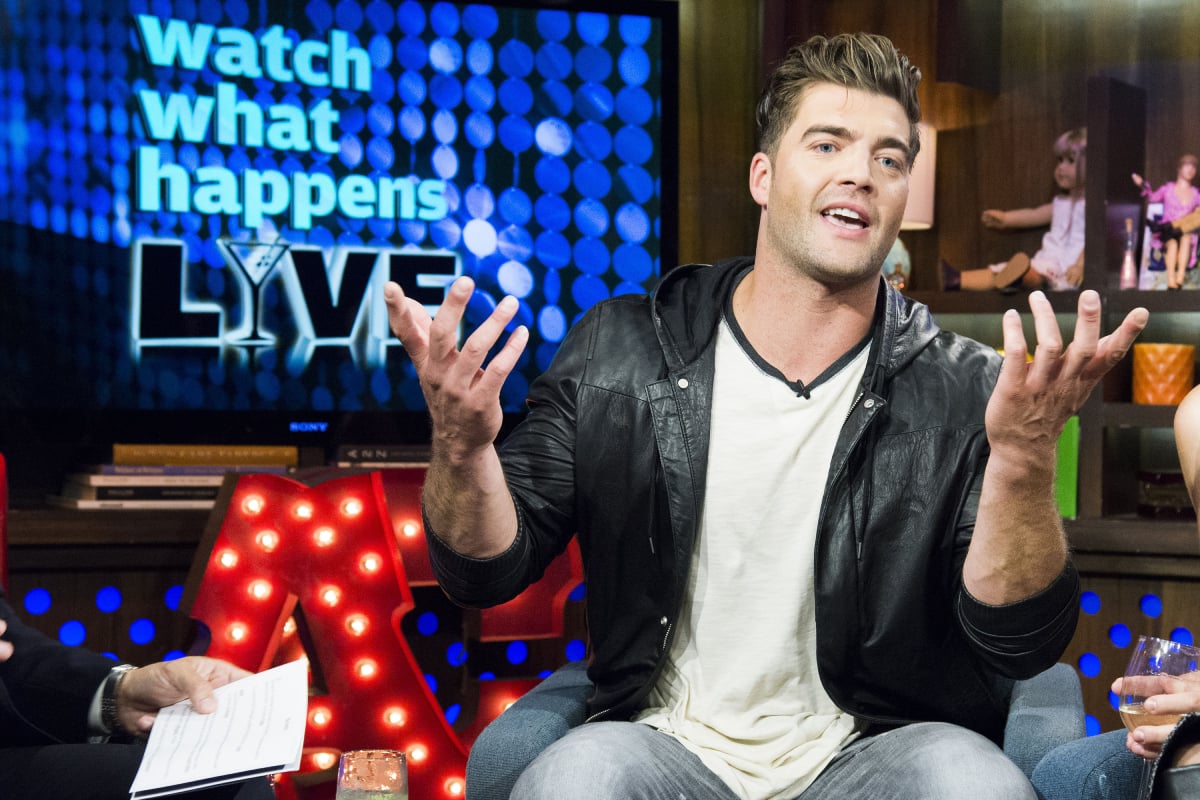 Their feud began during 'The Challenge: Double Agents'
CT and Fessy first competed against each other on Total Madness, which was the former college football star's rookie season. Fessy bested CT by making it to the finals and finishing fourth, while The Real World: Paris alum ended up going home in episode 3. It wasn't until season 36 Double Agents that their feud began.
In the middle of season 36, CT and Fessy almost started duking it out when the Big Brother alum — who was 29 at the time — called the then-40-year-old Challenge vet a "used-to." Fessy also claimed to be "better" and "faster" than CT.
"When someone calls me out, I'm gonna bring it to your f—ing front door," CT shouted at Fessy.
Fessy Shafaat is all talk
Fessy talked a good game in Double Agents, but he ended up having a meltdown in the finals. He refused to eat and got cut, while CT scored his fourth Challenge win. And, he did it with his "dad bod."
Both CT and Fessy returned once again for The Challenge: Spies, Lies, and Allies. According to spoiler account Pink Rose on Vevmo, Fessy didn't make it very far in season 37. But CT is back in the finals again.
Despite the fact that CT continues to prove that he is a better Challenge competitor than Fessy, the Big Brother alum continues to call out the GOAT on social media.
'The Challenge' pays tribute to the GOAT and Fessy's quick to comment
Fans have definitely noticed how jacked CT is in Spies, Lies, and Allies compared to Double Agents. He admitted in a confessional that he "made some lifestyle changes" in between seasons.
"I got my ass back in shape," CT explained. "I figured if I don't have the element of surprise anymore with the dad bod, I might as well come in hot."
The official Instagram page of The Challenge also noticed how good CT looks this season, and paid tribute with a smokin' hot pic from season 37.
"This should be on the cover of GQ. 🔥," they wrote in the caption. Fessy's immediate response, "I can take him #respectfully."
Fessy wants to meet up with CT in the boxing ring
Once Fessy was sent packing in Spies, Lies, and Allies, he started challenging CT to a boxing match instead of waiting for the "Challenge gods" to put them in a Hall Brawl elimination. After his win over Jon "The Fessy Hunter" Pardy during Celebrity Net Fights "BB Canada vs. BB USA," Fessy admitted he didn't think things between him and CT would be settled inside the boxing ring.
"I mean, everybody knows I called out CT but I don't think he's gonna fight me, he's already paid he's got nothing to gain from it besides the fact that we could go in, throw some hands without security," Fessy said.
CT Tamburello has nothing left to prove on 'The Challenge'
CT told US Weekly after his win on Double Agents that he and Fessy are very different players, despite the fact that people like to compare them. He doesn't want to fight with Fessy or do a hall brawl. And he says he has nothing left to prove on The Challenge when it comes to his physical ability. But when Fessy came at him, he went off because the "old CT is still in there somewhere."
"I get that he wants to be considered one of the best and that's a great goal to have. It came out of nowhere when we had that fight because I thought we were all on mutual ground. Out of nowhere, he started poking the bear," CT said.
The Challenge: Spies, Lies, and Allies airs Wednesday nights on MTV.
RELATED: 'The Challenge' Season 37: CT Tamburello Has Reportedly Outlasted a Former Champ and His Loudest Critic