'The Challenge': The Real Reason Why Cory Wharton Was Upset With Fessy Shafaat for Breaking His Promise
[SPOILER ALERT: Spoilers for The Challenge 35 Episode 14.]
Cory Wharton got upset with Fessy Shafaat for breaking his promise and not picking him for the last Tribunal as promised. Although The Challenge star felt betrayed because the rookie broke his word, he was also annoyed because he wanted to protect someone else.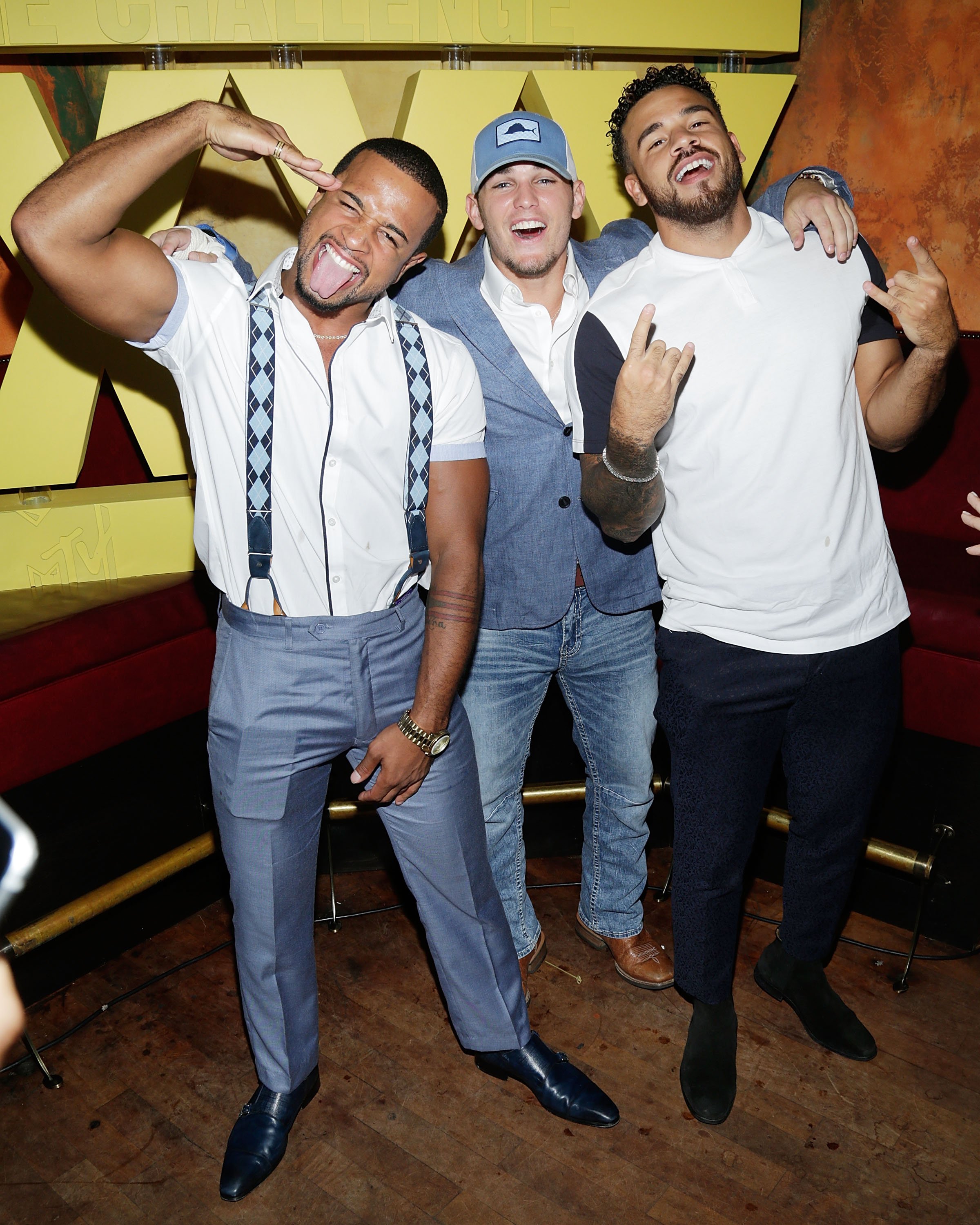 Fessy Shafaat broke his promise to Cory Wharton
While rookie Fessy Shafaat came into the season as part of the Big Brother alliance, he quickly became good friends with Team Young Buck's Cory Wharton and Nelson Thomas.
All three have their red skull and worked together to dictate who would make it into the Tribunal for the last double elimination before the finals. They teamed up and placed bricks in Kyle Christie's barrel because they wanted him to be the house vote and Johnny "Bananas" Devenanzio's as they didn't want him winning the challenge.
Their plan worked, and both men went out early. Fessy and Josh Martinez, who both had a few bricks in their barrel, alongside Cory, who had almost nothing in his, were the three men left.
The rookie promised Josh he would invite him into the Tribunal if he threw the competition to him and then made the same deal with Cory. However, Jenny, who won for the females, claimed she wanted to choose either Josh or Kyle, as neither had their red skull yet.
When TJ Lavin asked for their decision, the British native spoke up before Fessy could say a word and picked Josh for the Tribunal, upsetting Cory.
Nelson Thomas confronted Fessy Shafaat
Once they got back to the bunker, the father-of-two confronted Fessy for not fighting for him and admitted he felt "played" by his ally. In a deleted scene, Nelson also approached the rookie about his decision. He explained he thought they could trust Fessy when they invited him into their alliance.
However, Nelson told the rookie he "left the power in Jenny's hands" and "would have fought" for Fessy had he been in that position. Cory chimed in and asked the Big Brother star why he didn't fight harder or say anything when Jenny chose Josh.
Fessy defended himself by saying Nelson and Cory have competed on many seasons together, whereas he came in by himself. He also claimed he didn't "have any control" over the situation.
Cory Wharton wanted to protect Aneesa Ferreira
When it came time for elimination, Fessy honored Aneesa Ferreira's loyalty and chose Melissa Reeves to go into Purgatory. However, Josh and Jenny both voted for the 12-time competitor because they didn't want to run a final with her. Ultimately, history repeated itself for Aneesa, and she went home right before the finals again.
Reportedly, Johnny "Bananas" Devenanzio didn't want to run a final with the veteran and convinced Jenny and Josh to throw her in. Cory wanted to save Aneesa, which is why he was so upset with Fessy for allowing Jenny to pick Josh over him.
The veteran seemingly confirmed the theory on Twitter because she tweeted she didn't "understand" it at the time but appreciated Cory for trying to protect her.
Ashley Mitchell, who went home earlier in the season, tweeted, "Johnny made that decision. Not the Tribunal. I said what I said." She clarified her statement in another tweet, explaining that the 20-time competitor "manipulates people so well they think it's gonna better their game."
The two-time winner also reminded her followers about the elimination round between Cara Maria Sorbello and Marie Roda vs. Shane Landrum and Nelson in The Challenge: Final Reckoning and explained Johnny convinced the girls to go against the guys. According to her, the six-time champ frequently does this, which is why she considers him "the goat."