'The Challenge Season 35': Paulie Calafiore Said It 'Wasn't My Call' That He Didn't Return for 'Total Madness'
Season 35 of The Challenge is coming, and fans are eager to see what veteran and rookie players alike are going to be getting into. We know plenty of returning competitors have major beef with each other already — and that's unlikely to be squashed this far along into their TV journeys. And there are plenty of players who can't stand champion Cara Maria Sorbello and her boyfriend, Paulie Calafiore.
While Sorbello and Calafiore have plenty of fans who love watching them on the show, the couple is taking a step back from the spotlight. They both aren't a part of Season 35, Total Madness. As for why, Calafiore told an Instagram follower it wasn't necessarily his choice. Here's what he mentioned.
Paulie Calafiore claims Johnny 'Bananas' Devenanzio attempted to get him kicked off the show
There's a ton of tension between Calafiore and returning champion Devenanzio. And Calafiore claimed it was so bad between them that Devenanzio tried to get him kicked off of The Challenge for good.
Calafiore spoke to PeopleTV about his rivalry. In the interview, a tweet from Calafiore was brought forth that showed he wrote, "Know what else John needs to apologize for … trying to get me banned two seasons in a row … but that tea is for another day." And they asked him what that was all about.
"After Final Reckoning, he had gone and said just because I rushed the stage at Zach, and at Kyle, and at Brad, he said that I make the guys in the house feel uncomfortable," Calafiore told PeopleTV.
He then mentioned that he saw Devenanzio outside of the show, and two exchanged harsh words and threats. "He tried to get me banned with Cara after that whole 'cheating' scandal came to be," Calafiore added. "That was, in my opinion, just a cowardly way to try to get somebody to not come back who really has done nothing wrong other than go on the show and compete."
Jemmye Carroll claimed Calafiore isn't back on 'The Challenge' because he's 'unstable'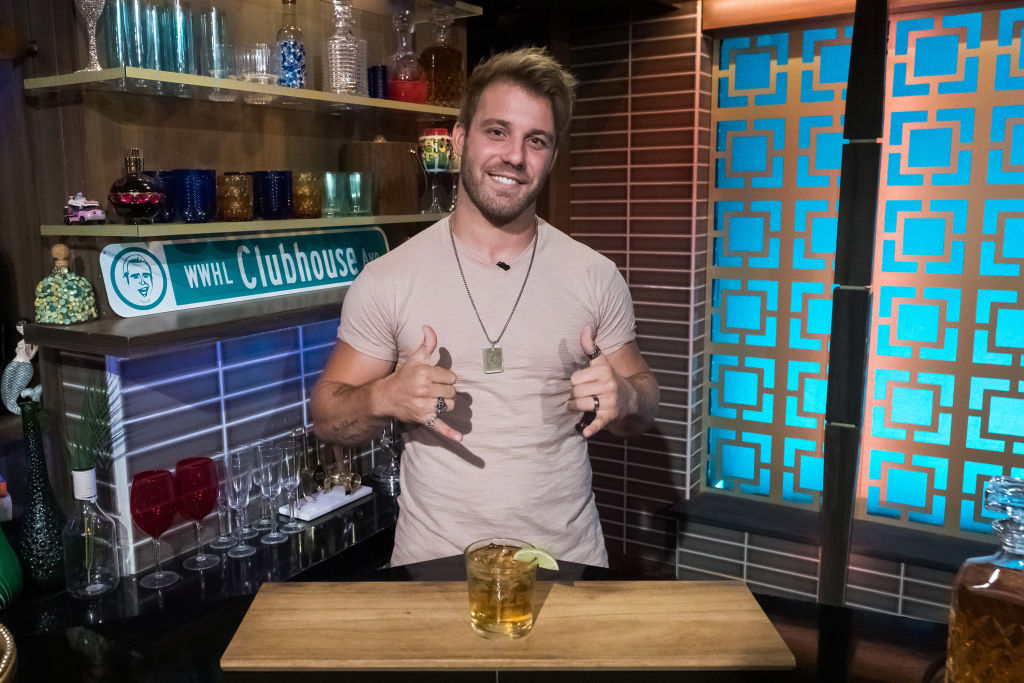 It looks like veteran player Jemmye Carroll is on Devenanzio's side of the feud. In response to Calafiore's claims that Devenanzio tried to get him off the show, Carroll tweeted, "Y'all. Cast members don't have the power to get other cast members banned from a show… Don't believe the lies…."
This wasn't all she tweeted, either. A fan tried to defend Calafiore via Twitter. But Carroll fired back with a response about the competitor's alleged "unstable behavior."
"So then he was dropped due to his unstable behavior the past few weeks? Right or wrong?" she tweeted. "Which essentially means if he took a test in this state he wouldn't pass. He was dropped due to his behavior not bc he wanted to stay home."
Calafiore told an Instagram follower it wasn't his 'call' regarding his return to the show
As for why Calafiore isn't on Season 35, we may never know the truth. But it seems the competitor is in agreement that it wasn't his decision to make.
"Very few will understand what it takes…. 'friends' will leave you when you're down. Leeches will be drawn to you when you're up," Calafiore captioned an Instagram post from March 4. "Competitors will try and make it so that you don't exist."
One follower commented, "i can't believe you didn't come back this season."
To that, Calafiore commented, "Wasn't my call."
Another follower wrote, "Why aren't you in this season of the Challenge? You look prepared to be the champ!!!"
Calafiore answered, "Time will tell." And he seemed to give this answer to a number of fans who wondered why he doesn't make an appearance on Season 35.
Perhaps the truth will come out one day regarding Calafiore's absence. Until then, we're excited to watch Total Madness regardless on April 1.
Check out Showbiz Cheat Sheet on Facebook!