'The Challenge' Season 35: There Might Be a Seriously Awkward Love Triangle Surrounding Johnny 'Bananas' Devenanzio
MTV's The Challenge is back with Season 35, Total Madness, on April 1. And this season looks more intense than ever. The trailer shows returning veteran competitors and new Challenge-goers living in uncomfortable bunkers instead of the beautiful Challenge house. And, according to host T.J. Lavin, no one's moving forward in the competition without proving their worth with an elimination round.
Johnny "Bananas" Devenanzio is one of the most notorious to ever play the game. And he's back looking for a big win. It seems he's going into the competition with a girlfriend at home, too — though this might cause some major drama with newbie Jay Starrett. Here's the awkward love triangle that might cause controversy.
Johnny 'Bananas' Devenanzio is dating Morgan Willett, whom he met on 'The Challenge'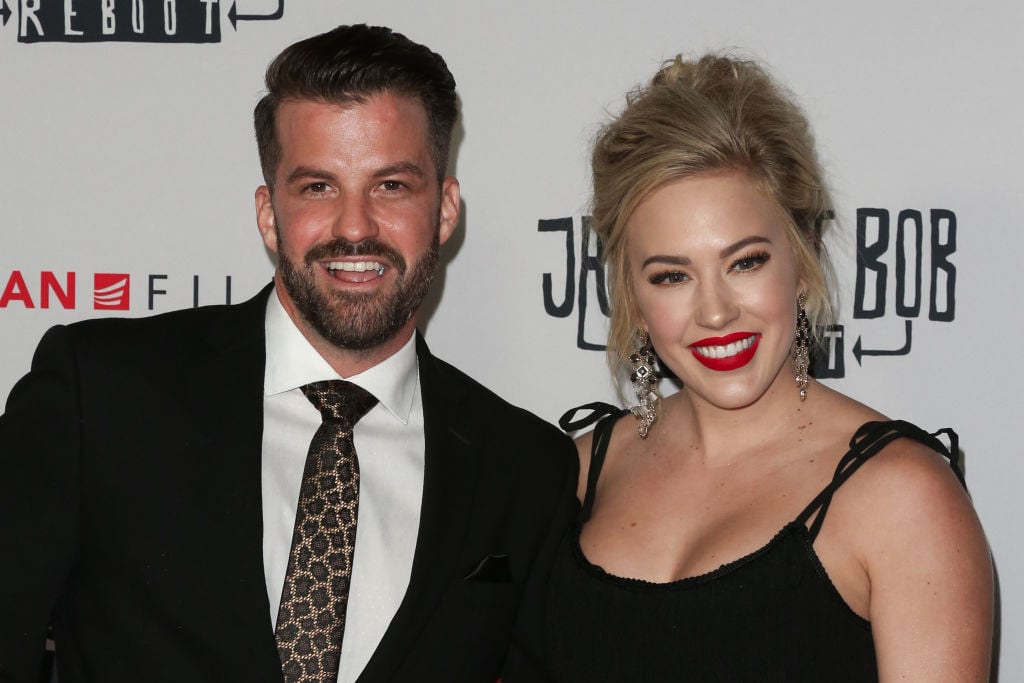 Devenanzio doesn't get involved romantically too often with Challenge competitors, as he played the game with a girlfriend at home for years. But times have changed. According to Distractify, Devenanzio was paired with Morgan Willett on War of the Worlds back in 2019. Unfortunately, the duo went home. But they created a strong bond while on the show — and during the reunion, Devenanzio was questioned about the relationship. And the response he gave indicated that there was definitely something going on.
Now, Devenanzio is quite open to the public regarding his romance with Willett. "You're fine and you're mine and you look so divine," Devenanzio captioned a photo of him and Willett on Valentine's Day in 2020. And many of his Instagram followers questioned the relationship.
One follower noted, "didn't know this was official."
Another wrote, "Does anyone else feel like he's not that into her?"
Morgan Willett was linked with 'Survivor' star Jay Starrett
Willett didn't do well on The Challenge, but that's not her first go-round with reality TV. She went on Ex on the Beach prior to The Challenge, and it was there where she reconnected with her ex and Survivor alum, Jay Starrett. Starrett and Willett hashed out their relationship while on the show, and they seemed to agree to move forward with their relationship. Unfortunately, Willett had second-thoughts.
"As soon as I left the Ex on the Beach house, three days later, I left to go film The Challenge. It took me going to the middle of nowhere, sitting by myself in a desert and being, like, 'OK, maybe I jumped into things a little too soon,'" MSN reports Willett explained in Us Weekly's sneak peek of the Ex on the Beach reunion. "I care about Jay as a person. We were not meant to be in a relationship," she added.
Post-Challenge, Willett and Devenanzio went on a two-week vacation together, too, solidifying the end of Starrett and Willett's relationship. And Starrett also claimed that he got a call from Willett's sister explaining Devenanzio and Willett's bond.
Devenanzio and Starrett are both on 'The Challenge: Total Madness'
Devenanzio came up quite often during the Ex on the Beach reunion. But prior to Total Madness, it seems Devenanzio and Starrett haven't had an opportunity to hash out anything in person. While Devenanzio is back doing what he loves, this will be Starrett's first time trying his hand at the big money. While the rookie did well on Survivor, we're wondering how he'll fare in the Challenge house.
We're sure the producers might push some drama between Devenanzio and Starrett as well, as the show is known for its interpersonal relationships, romances, and blow-outs. We can't wait to see if either Starrett or Devenanzio approach each other about Willett, and what will occur when it all goes down!
Check out Showbiz Cheat Sheet on Facebook!