'The Challenge' Season 37: CT Tamburello Has Reportedly Outlasted a Former Champ and His Loudest Critic
The Challenge is currently filming season 37 in Vrsar, Croatia, and CT Tamburello is once again part of the cast. Fresh off his win in Double Agents, CT is on a mission to cement his GOAT status and get another victory for his resume.
According to online spoilers, he's well on his way to achieving that goal. The 40-year-old has already outlasted a former champ, as well as his loudest critic.
Warning! Major spoilers ahead!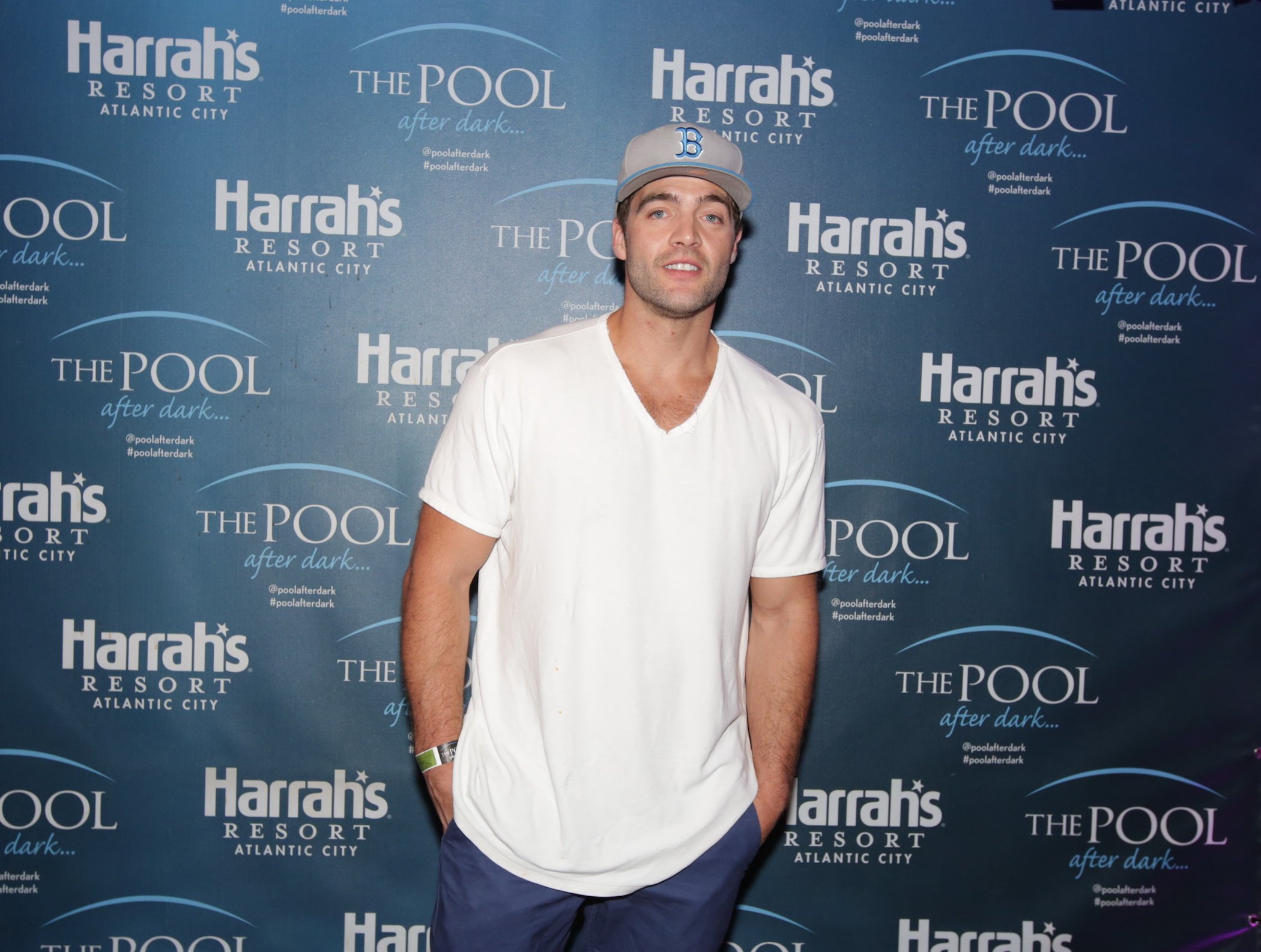 CT Tamburello and Amber Borzotra won 'The Challenge: Double Agents'
In the season finale of The Challenge: Double Agents, CT and rookie Amber Borzotra from Big Brother took home the win. Which scored the duo a $900,000 first-place prize. Amber described her first season as "cutthroat," while CT said it was "the most intense" challenge he's ever been on.
Season 36 also saw CT get into a heated argument with Fessy Shafaat. The former college football player claimed he wanted to achieve the same success on The Challenge as the GOAT.
But he also proclaimed himself to be the "better man," which set CT off.
"When someone calls me out, I'm gonna bring it to your f****** front door," CT shouted at Fessy during the altercation.
Season 37 will feature a diverse cast from around the globe
Spoiler account Pink Rose on Vevmo has been sharing a ton of spoilers since filming for season 37 began. They revealed that the current working title of The Challenge 37 is Spies, Lies, and Allies, but this is "very likely changing." The upcoming season will reportedly see US competitors teaming up with players from around the globe.
A number of competitors are returning from Double Agents. Including CT, Amber B, and Fessy. Also returning from last season is Nany Gonzalez, Tori Deal, Ashley Mitchell, Big T Fazakerley, Aneesa Ferreira, Kaycee Clark, Nelson Thomas, Nam Vo, Devin Walker, Josh Martinez, Cory Wharton, and Kyle Christie.
The international players will reportedly come from Romania, the U.K., Nigeria, Turkey, Germany, Spain, and the Netherlands to round out one of the most diverse casts The Challenge has ever seen.
CT Tamburello has reportedly outlasted a former champ and his loudest critic during season 37 of 'The Challenge'
As the spoilers continue to roll in, it appears that CT is still in the game as they get closer and closer to the end. The GOAT has made it to the guys final four, while Amber B. and Fessy have already been sent home.
RELATED: 'The Challenge' Season 36 Champ CT Tamburello Weighs in on Fessy Shafaat's Meltdown
Amber and Jeremiah White (Love Island) were reportedly eliminated by Cory and Bettina Buchanan (Paradise Hotel Norge & Ex on the Beach Norge). Meanwhile, Fessy found himself disqualified after some kind of altercation with fellow Big Brother alum Josh Martinez.
Josh Martinez has been linked to two disqualifications
Season 37 is Josh and Fessy's third season together. During Double Agents, they actually worked closely in a group that controlled the votes. But something went wrong this time around, and it resulted in Fessy getting DQ'd.
Josh was also connected to the disqualification of Ashley "Millionaire" Mitchell. According to Instagram account thechallengeseason36, the two-time winner was sent home after an argument with Josh.
Fessy wants to face 'The Challenge' GOAT in the boxing ring
Fessy has once again failed to best CT on The Challenge, but he's ready to take their beef to the boxing ring. After his disqualification, Fessy took to social media to challenge CT to a fight.
He suggested they go to blows in the boxing ring instead of waiting for the "Challenge gods" to put them into a Hall Brawl elimination. While Fessy's been busy calling out CT on Instagram, the GOAT hasn't noticed. He appears to be well on his way to win number five.
RELATED: 'The Challenge': Fessy Can Call Out CT All He Wants, He's Already Proven He Can Handle Former Football Stars
The Challenge season 37 is expected to premiere on MTV in late 2021.