'The Challenge' Season 37: Devin Walker Calls Ashley Mitchell's Actions 'Hurtful, Ignorant and Misguided'
ARTICLE HIGHLIGHTS
The Challenge deactivated Ashley Mitchell after a verbal altercation with Josh Martinez.
Devin Walker calls Ashley's actions "hurtful, ignorant, and misguided.'
He also points out that her behavior was so bad, none of her co-stars on The Challenge is coming to her defense.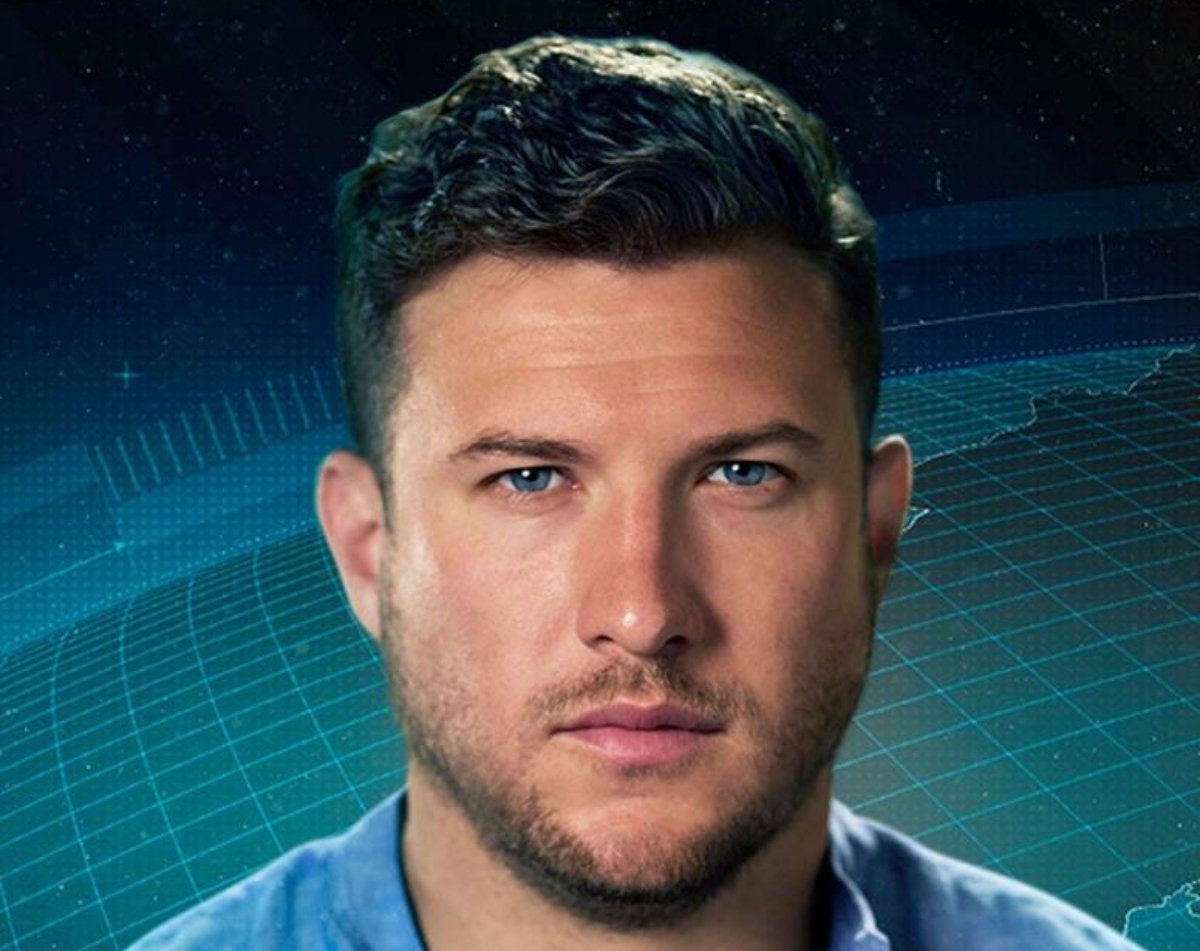 The Challenge: Spies, Lies, and Allies host TJ Lavin made a shocking announcement in the November 10 episode titled "Mavericks." He told viewers that Ashley Mitchell had been deactivated from the game because she broke a rule off-camera. However, Lavin didn't reveal which rule she broke.
Since the episode aired, numerous unverified reports have emerged claiming that Ashley was removed from the game because of a verbal altercation with Josh Martinez. According to Devin Walker, what Ashley did was "hurtful, ignorant, and misguided."
She 'crossed the line' on 'The Challenge' season 37
On Johnny "Bananas" Devenanzio's podcast Death, Taxes, and Bananas, Nelson Thomas was the first cast member to speak about what happened. He wouldn't share any details about the incident, but Nelson did say that Ashley had "unfortunately crossed the line" while arguing with Josh.
He wouldn't give specifics because "that's not who Ashley is, she's a good friend of mine and a good person."
Fans were not happy about the two-time 'Challenge' winner's disqualification
Disqualified contestants are nothing new on The Challenge. However, the show always gives fans an explanation about what went down if the events took place off camera. They didn't do that this time, though, and that silence infuriated fans.
Many took to social media to criticize MTV and to call out Josh, believing he was responsible for Ashley's disqualification. But as more stars of Spies, Lies, and Allies have spoken out, it's become clear that the two-time champ has no one to blame but herself.
Devin Walker calls out Ashley Mitchell for her actions on 'The Challenge: Spies, Lies, and Allies'
With fans all over social media siding with Ashley and criticizing Josh, Devin Walker decided to speak out and set the record straight on who's to blame.
"Notice NOT A SINGLE PERSON including Amanda is coming to Ashley's defense about why she was deactivated?" Devin wrote.
"Think maybe that's for a reason? Think maybe a troll account with Ashley's face as a profile pic isn't a good source of accurate info? Josh/myself/Logan/anyone else had nothing to do with the repercussions of her hurtful, ignorant and misguided actions."
Tori Deal says Ashley Mitchell is not a victim
Tori Deal also came to Josh's defense and slammed Ashley. She wanted it on the record that Josh was not the reason that Ashley went home.
"Josh is NOT the instigator… he is a victim in this situation. I'm not gonna go into details, but I can't f****** stand people slamming Josh right now," Tori wrote. "None of you were there… the people who were know what happened. Leave Josh the f*** alone."
Ashley Mitchell admits that 'rules are rules'
After the episode aired on MTV, Ashley opened up on Twitter about getting kicked off of Spies, Lies, and Allies. She wouldn't go into details about what she did or said, but she did admit that she broke a rule.
"Rules are rules and I respect @mtv and TJs call. The best apology is changed behavior," she tweeted, adding a heart emoji. "See you next time @challenge."
Later that night, she posted a second tweet with a prayer hands emoji and a message of thanks to her fans.
"I just want to thank everyone who's stuck with me throughout this all," Ashley wrote. "Everyone knows I'm only mad at myself and it has been so hard to shake off the depression and anxiety since getting home. I have been taking anger management and reflecting alot. I love you yall so much."
New episodes of The Challenge: Spies, Lies, and Allies air Wednesday nights on MTV.