'The Challenge' Season 37: Does CT Tamburello Have a Secret Weapon on 'Spies, Lies, and Allies'?
ARTICLE HIGHLIGHTS
The Challenge season 36 saw CT Tamburello and Big T's relationship have some ups and downs
They seemed to end the season on good terms.
Could Big T be secretly working with CT on season 37 of The Challenge?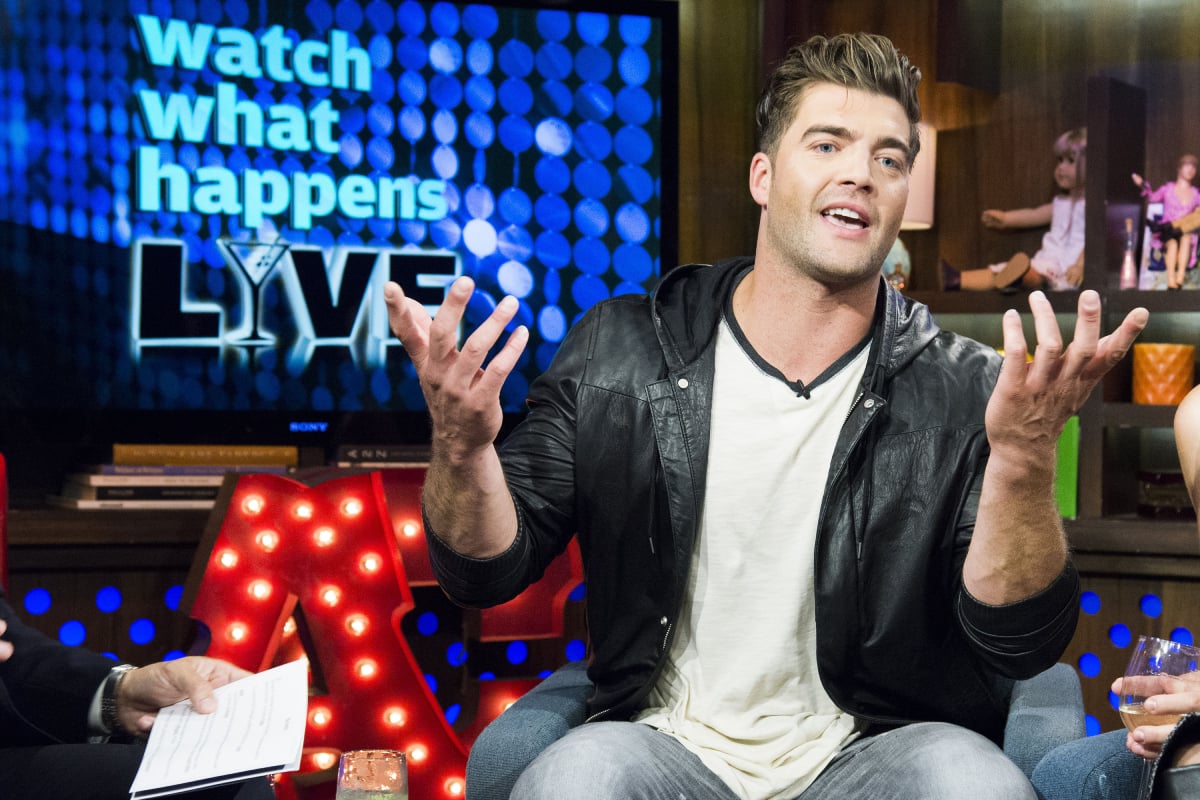 Season 37 of The Challenge has been a war between seasoned veterans and rookies from around the globe. So far, the vets have been in control of the game. And CT Tamburello is getting closer and closer to another win.
If he does come out on top, it would be CT's first back-to-back win and his fifth win overall. Is it possible that CT's success so far on Spies, Lies, and Allies is the result of a secret weapon?
CT Tamburello ditched his dad bod for 'The Challenge' season 37
CT was able to score a victory in season 36 Double Agents with his dad bod, despite his castmates constantly calling him out. Going into season 37, CT knew he had to make a change if he wanted to secure another win. He told Us Weekly that when he showed up with his dad bod, no one wanted him.
RELATED: 'The Challenge': Has Fessy Shafaat Finally Decided To Give CT Tamburello the Respect He Deserves?
"I made some lifestyle changes. I got my ass back in shape," the Real World alum said during a confessional at the beginning of the season. "I figured if I don't have the element of surprise anymore with the dad bod, I might as well come in hot."
The GOAT says you can't prepare for the MTV reality competition
CT pointed out that he had a higher winning percentage in his "dad bod era" compared to when he competed in his 20s. He also made it clear that he doesn't need to do anything physical to prove himself. When it comes to The Challenge, you have to be good at everything.
"I f***ing love it. This is the greatest game in the world. You have to be able to do everything really well. You can't prepare for it," CT confessed. "I've been doing it for so long, part of me wants to say, it's all I know. If I honestly felt like I couldn't compete, I would go home and give it to somebody that deserves to be here."
Does CT Tamburello have a secret weapon on 'The Challenge: Spies, Lies, and Allies'?
CT has been involved in some strong, strategic gameplay during season 37 with the veteran alliance. But according to one fan theory, the best strategy could possibly be happening away from MTV cameras.
RELATED: 'The Challenge' Season 37: CT Tamburello on 'Spies, Lies, and Allies' — 'I Think the Name of This Game is Survival'
A Challenge fan recently shared their theory on Reddit, which posits that CT and Tula "Big T" Fazakerley are working together in secret. If the theory holds true, the rookies in Spies, Lies, and Allies don't stand a chance.
Big T and CT Tamburello became good friends during season 36
Fans will recall that CT and Big T were partners for the majority of the Double Agents seasons. Big T was eliminated just before the finals, and CT went on to win with his new partner, Amber Borzotra.
Big T and CT definitely had their share of ups and downs during season 36. And things didn't seem to end well with them when CT kicked Big T to the curb. But the Challenge legend and the Shipwrecked alum have worked things out. Even partnering up again before her elimination. Now, they have mutual respect for one another.
Considering the close relationship they developed during Double Agents, one Challenge fan thinks it's a bit suspect that viewers haven't witnessed the two interacting at all during Spies, Lies, and Allies.
Why are they keeping their distance on 'The Challenge' season 37?
The fan theory goes that the reason viewers aren't seeing any interaction between CT and Big T is that they are controlling the game from behind the scenes. Big T has gotten close to the rookies to gather intel and feed it to CT. This way, he can use that information to develop his strategy and make moves.
RELATED: 'The Challenge': Fessy Shafaat Continues to Call Out Champ CT Tamburello Despite Another Underwhelming Performance
Could CT and Big T be working together in secret to make sure no one else catches on? Did the duo plan this out ahead of time? Is this why they are keeping their distance from each other?
Fans will find out when new episodes of The Challenge: Spies, Lies, and Allies air Wednesdays on MTV.