'The Challenge' Season 37 Elimination Spoilers: Another Rookie Team Heads Home Episode 8
The Challenge Season 37, Spies, Lies, and Allies, is heating up as the all-veteran alliance continues to dominate. In episode 7 this season, we saw the Big Brother alliance break completely, as Fessy Shafaat was sent home for getting physical with Josh Martinez. Now, in The Challenge Season 37 Episode 8, it looks like the vets get back on the same page and send two rookie-rookie teams into elimination. Here are The Challenge Season 37 elimination spoilers for the new episode.
[Spoiler alert: The Challenge Season 37 Episode 8 elimination spoilers and finale spoilers ahead.]
Episode 7 of 'Spies, Lies, and Allies' showed major tension between Berna and Emy over CT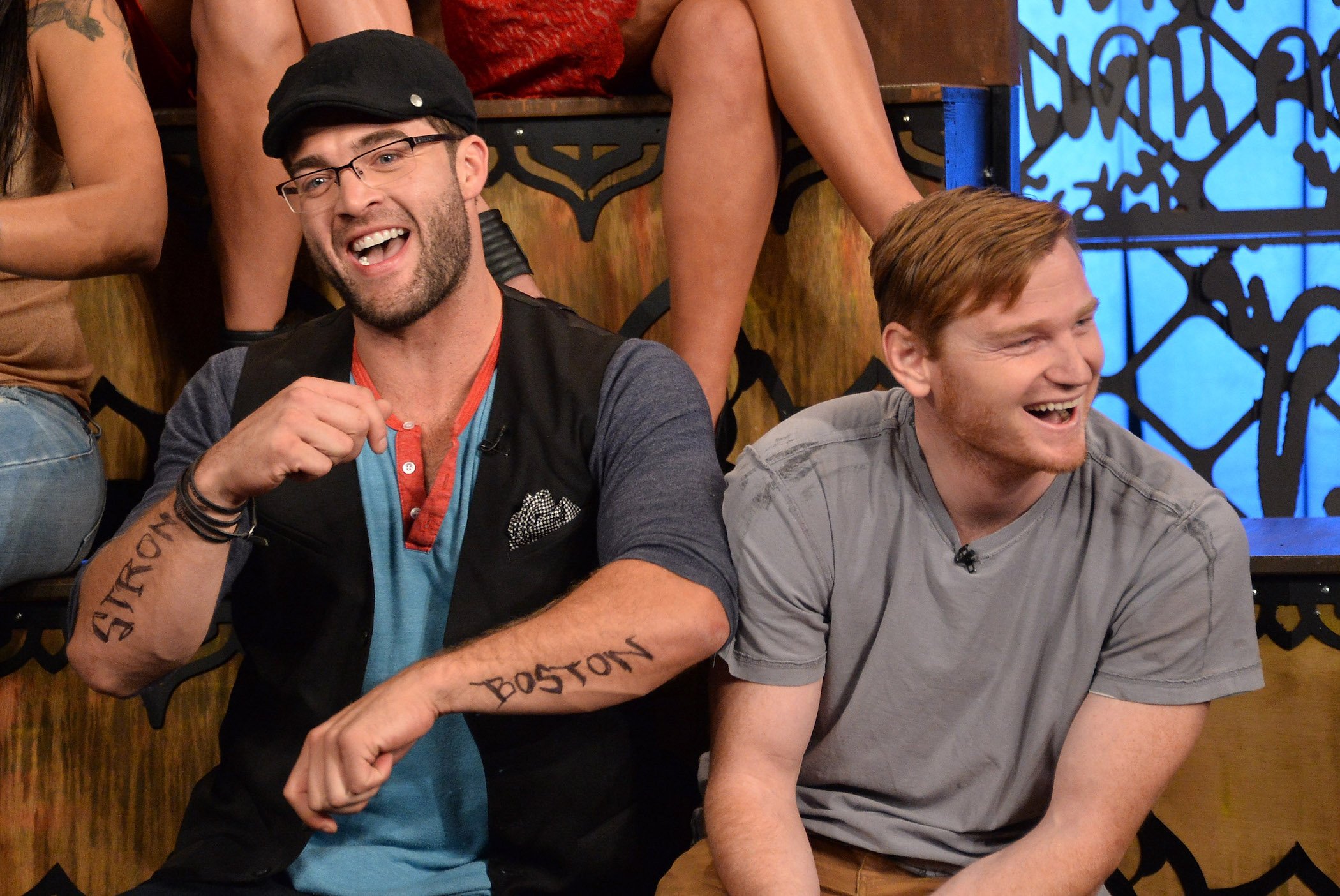 The Challenge Season 37 Episode 8 will pick up right where episode 7 left off. During episode 7, we saw the result of Fessy and Josh fighting in the house. Ultimately, Fessy was disqualified for throwing hands in Josh's face, and the Big Brother alliance as fans know it might be dissolved for good. The fight started over Fessy throwing Amber Borzotra, another Big Brother ally and veteran player, into an elimination round.
So, who went home during episode 7? When it came down to the elimination, Esther Agunbiade went in as the house vote, as she no longer had Fessy as her partner to protect her. Then, Kaycee Clark and Emanuel Neagu threw Emy Alupei in to compete against Esther. Emy wanted to get thrown in so she could win and take CT Tamburello as her partner.
Ultimately, Emy did win — and she did take "Uncle CT" as her partner, angering Berna Canbeldek. Berna noted Emy came up to her prior to the elimination and said she would never take CT away from her. From this point forward, it seems Berna will come for Emy and attempt to send her packing.
'The Challenge' Season 37 Episode 8 elimination spoilers: Who goes home?
So, who goes home next? According to MTV's The Challenge Season 37 Episode 8 elimination spoilers on Reddit, two more rookie-rookie teams go against each other in the lair.
Reddit notes Berna and Hughie Maughan get thrown in against Priscilla Anyabu and Jeremiah White. Ultimately, Priscilla and Jeremiah win, sending Berna and Hughie home.
Berna and Hughie just became teammates after what occurred during episode 7. Berna was clearly upset with Emy for taking her partner, CT, away from her during a critical time when all of the veterans were sticking together to take out the rookie teams. This put an immediate target on Berna and Hughie's backs. All of the rookie-rookie teams know they could go in at a moment's notice. It'd be wise for Jeremiah and Priscilla to go their separate ways after the elimination and find veteran partners.
Unfortunately for Jeremiah and Priscilla, they can't celebrate for long. Both rookie players go home in the coming weeks after their big win during episode 8.
How many times has CT won 'The Challenge'?
CT hasn't gotten much air time so far — but that may change with The Challenge Season 37 Episode 8. Many fans believe CT strategically stays out of the spotlight so he can skate to the end, win the final, and take home the money. Unfortunately, Emy and Berna's beef in episode 7 thrust him into the conversation — and it might be bad for his game.
So, how many times has CT won The Challenge in the past? He won Rivals II, Invasion of the Champions, Champs vs. Stars (both 2017 and 2018), War of the Worlds 2, and Double Agents. And if rumors are to be believed, CT also wins Spies, Lies, and Allies. It seems his strategy of taking a backseat to all of the scheming and plotting pays off once again.
The Challenge Season 37 airs Wednesdays at 8 p.m. EST on MTV.
Check out Showbiz Cheat Sheet on Facebook!