'The Challenge' Season 37 Eliminations: How the New Twist Works
MTV's The Challenge Season 37 is finally here, and Spies, Lies, and Allies is delivering on twists, drama, and plenty of entertainment. Host T.J. Lavin shared an elimination twist in the first episode of the new season. So, how does the twist work? And what other twists are to come? Here's what we know.
[Spoiler alert: MTV's The Challenge Season 37 spoilers ahead for who goes home week 1.]
MTV's 'The Challenge' Season 37 spoilers: Who was eliminated in week 1?
MTV's The Challenge Season 37 contains a stacked cast of ultra-competitive rookies and talented veterans. Spies, Lies, and Allies boasts 17 U.S. players pairing up with 17 international players. And the first challenge of the day shows each partnership forming.
Michaela Bradshaw from Survivor and Renan Hellemans from Ex on the Beach: Double Dutch pair up first. While they don't initially have a target on their back, they create one due to an alleged "list" that Michaela helped create listing off competitors she wants to throw into an elimination.
Ultimately, Michaela is blamed for the creation of the list, and she and Renan are thrown in. Michele Fitzgerald, a fellow Survivor alum, as well as Corey Lay, a contestant from 12 Dates of Christmas, go against Michaela and Renan and ultimately come out on top. Michaela and Renan are sent packing.
The new season came with a never-before-seen elimination twist
Fans may have expected the same elimination twists of the past with MTV's The Challenge Season 37. The skull twist of the last few seasons hit with some fans and missed with others. With the skulls, competitors had to go into an elimination round and win to get either a gold or red skull depending on the season, and only competitors with skulls were eligible to run T.J.'s final. This prevented some competitors with strong social games to skate by to the end without ever facing another competitor in an elimination.
Now, everything's changed with Spies, Lies, and Allies. In the first week, host T.J. introduced competitors to "The Lair" — the new elimination spot. And this season has new rules regarding who goes into the lair against the nominated team.
"The Agency" — the winning team — gets to send down opponents to face the nominated team going into the elimination round. "Instead of just choosing one team to come down here and take them on, you will be choosing individual players," T.J. says. "Any man and any woman from any team you want."
For rookies hoping to rely on their veteran partners for safety, that safety is now out the window.
'The Challenge' Season 37 spoilers suggest more twists are coming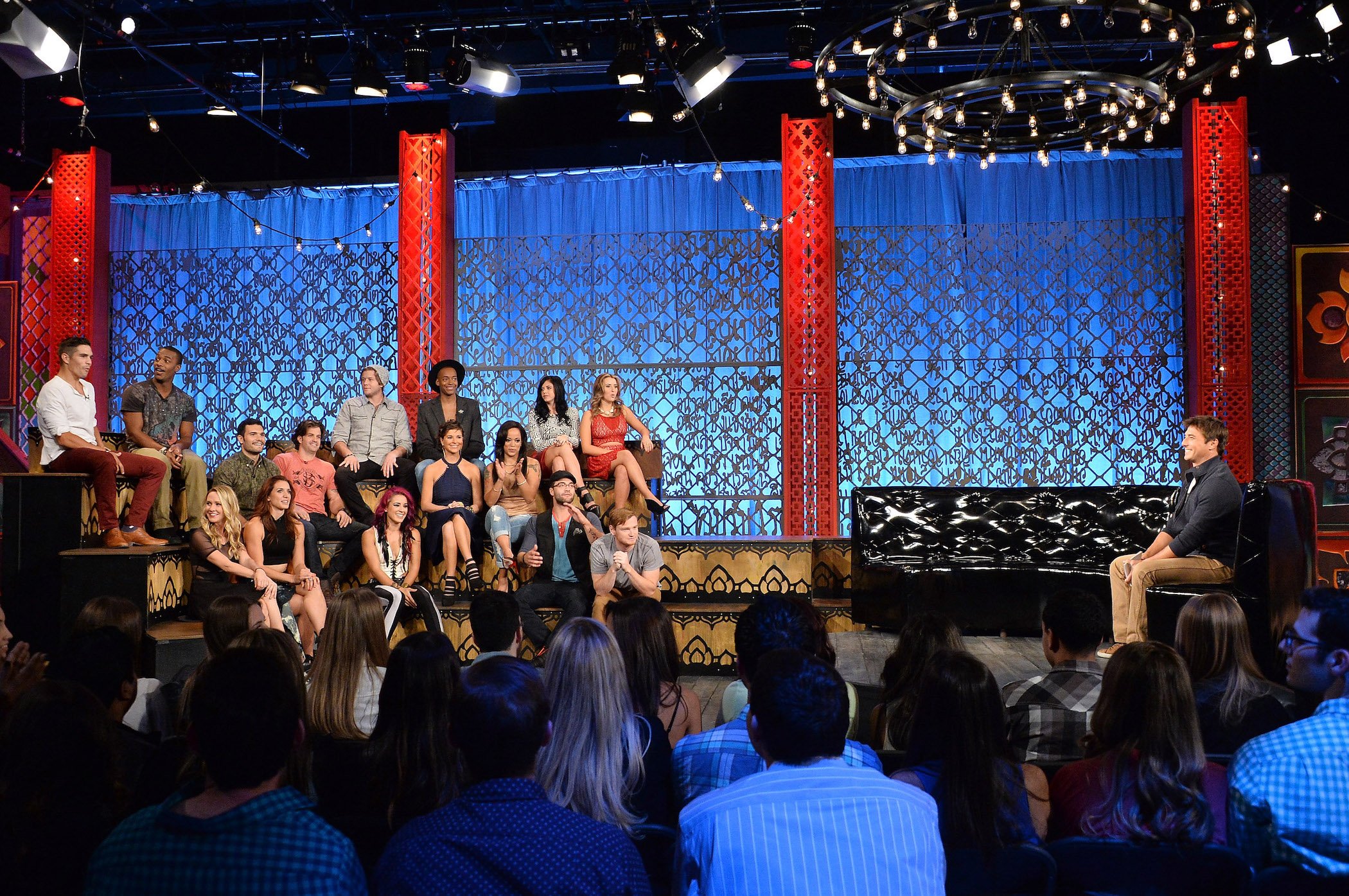 It seems the twists are only beginning. MTV's The Challenge Season 37 spoilers suggest even more twists are added to the end of the season to speed along production. Early reports noted production had to halt due to a coronavirus (COVID-19) scare, which delayed their filming. For this reason, we may see a lot occur toward the end.
"I have, from a very good source, that they added some twists toward the end of the season to speed it up to reach a faster end date," the Challenge Chronicles podcast shared. "So, a lot of the stuff that happens is apparently very blind-siding to the cast because of their production schedule. So, we will have to wait and see how that plays out. But you can tell from the trailer that there is some chicanery that will go on."
Check out Showbiz Cheat Sheet on Facebook!
RELATED: 'The Challenge' Season 37: 10 Players Featured Most in Trailer Gives Major Clue on Who Goes Far