'The Challenge' Season 37: Josh Martinez Yelling at Fessy Shafaat Might Be His Smartest Strategic Move Yet
Fans watching MTV's The Challenge Season 37 should get ready for the Big Brother alliance to totally collapse. The Big Brother crew involved Fessy Shafaat, Kaycee Clark, Josh Martinez, and Amber Borzotra, and when they worked together, they were a force to be reckoned with. Unfortunately, Fessy's move on The Challenge Season 37 Episode 4 proved he doesn't have any loyalty to Amber — and it threw Josh into fight mode. But Josh's blowup at Fessy might prove to be a smart strategic move.
[Spoiler alert: MTV's The Challenge Season 37 spoilers ahead for episode 4 and future eliminations.]
Josh Martinez called out Fessy Shafaat for his messy gameplay on MTV's 'The Challenge' Season 37
Josh and Fessy's The Challenge Season 37 stint has been full of ups and downs. The two started on the same alliance thanks to their past on Big Brother. And with Kaycee in the mix, they formed a strong three-person alliance that could theoretically get them to the end of the game once the all-veteran alliance collapses.
Unfortunately, the illusion of harmony was broken in The Challenge Season 37 Episode 4. Amber came into the game late, but she talked to Kaycee about staying strong with the Big Brother squad. Unfortunately, Fessy still didn't trust her due to the beef they had in The Challenge Season 36. When it came time to choose a woman to go into the elimination, Fessy threw down Amber — but not without Josh fighting for her first.
"He's ruining our alliance with one move," Josh tells the cameras. Then, he launches into a tirade at Fessy, as he knows Fessy is going to call out Amber.
"You can't get mad at me because I'm not playing your game to the exact way you want me to," Fessy told the cameras.
Josh yelling at Fessy before Fessy threw in Amber Borzotra showed smart strategic gameplay
Ultimately, Fessy threw Amber into The Challenge Season 37 elimination despite Josh aggressively getting in his face about the decision. Kaycee appeared to have Fessy's back as well. But Josh might've made a smart strategic move by publicly defending Amber in the way he did.
While Josh isn't the strongest strategic player in the group, he stays true to his alliances — and he proved that here. Additionally, Fessy doesn't have many allies and hasn't proven to be a likable contestant. He has a history of making controversial moves that ruin the trust others have in him. In Double Agents, fans will never forget when he threw Nelson Thomas into a Hall Brawl against him despite their friendship.
Josh publicly outbursting and separating himself from Fessy might be the best thing for his game. Amber won the elimination, so she's back in the house and likely will continue to align with Josh. And the Big Brother alliance now only consists of Fessy and Kaycee. The remaining rookies and veterans should ban together to get Kaycee out, as she continues to prove she's a threat in eliminations and the final.
Josh has officially given the rest of the contestants a window to get out two major players, all while making himself look like a loyal friend.
'The Challenge' Season 37 spoilers: Does Fessy go home before Josh?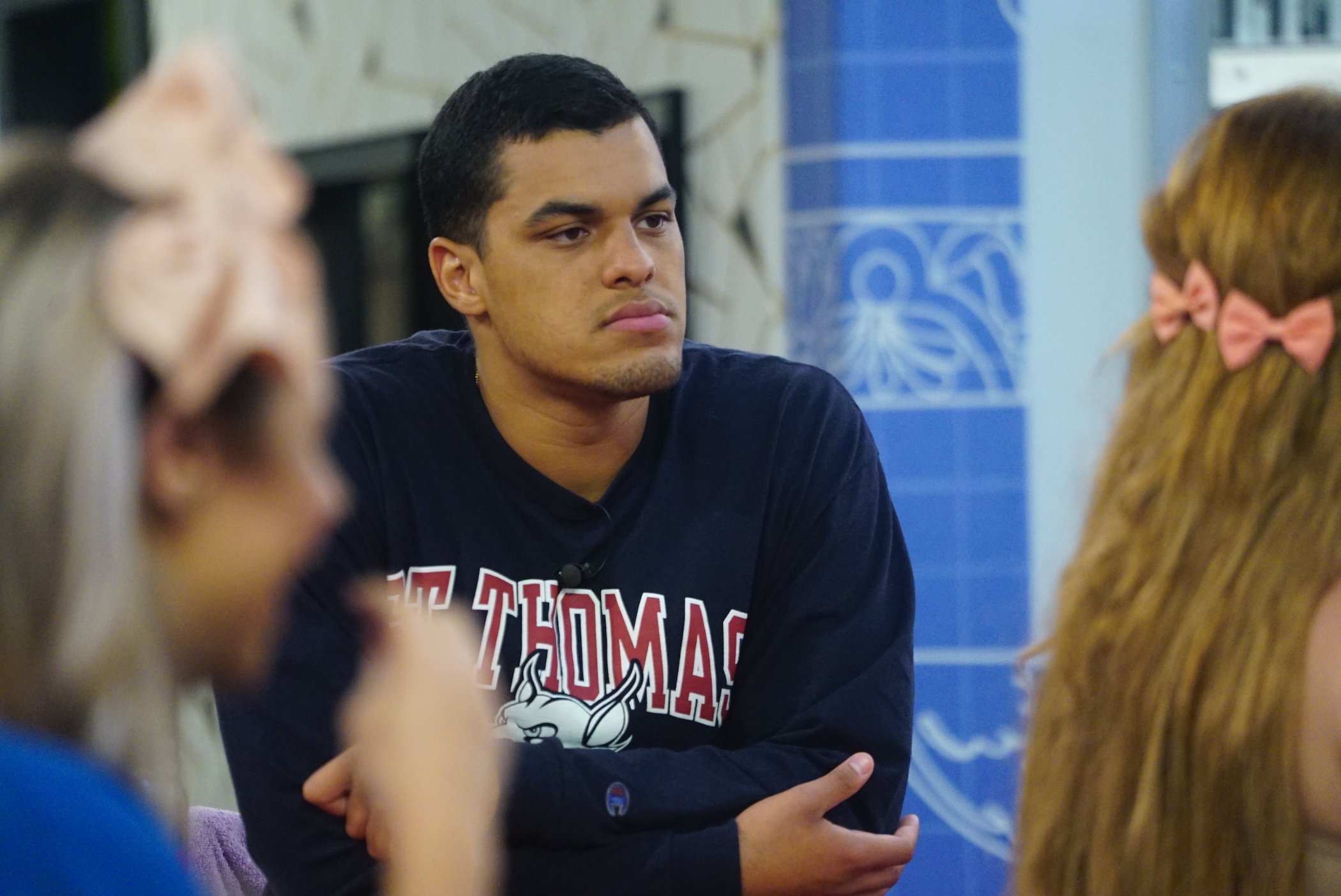 After the blowout fight between Josh and Fessy, who goes home first? According to The Challenge Season 37 spoilers, it's Fessy who goes home first, but not because he loses in an elimination. Spoilers suggest Fessy faces disqualification from Spies, Lies, and Allies after fighting with Josh.
As for Josh, while he makes it further than Fessy, The Challenge Season 37 elimination spoilers suggest he still doesn't get as far as he hopes. He's eventually eliminated by fellow veteran player Kyle before the final, according to spoilers from PinkRose and Gamer on Vevmo via The Challenge Wiki.
Check out Showbiz Cheat Sheet on Facebook!