'The Challenge' Season 37: Rumored Air Date Earlier Than Expected
Fans of MTV's The Challenge can't wait for season 37. Season 36, Double Agents, was a wild ride from start to finish, as it featured cast members new and old competing for their chance at the huge cash prize for first place. Now, fans are clamoring for more information regarding the new season. And spoiler accounts think they know when the show will air. Here's what everyone's talking about.
[Spoiler alert: Possible spoilers ahead for MTV's The Challenge Season 37.]
MTV's 'The Challenge' will return for season 37
It's officially — MTV's The Challenge will return for season 37. The network officially announced via a mini promo video on social media that the show will come back. This time, MTV's taking the show away from the cold, rainy weather and into beautiful Croatia.
"What's up, guys, T.J. Lavin here," the well-known host announces in the promo. "I just wanted to welcome you to the set of the 37th season of The Challenge, placed in beautiful Croatia. This is gonna be the most epic season yet."
Prior to the official announcements, fans unafraid of spoilers knew the show would return. Cast members from season 36 hinted they were eager to return for their chance at winning the $1 million prize. And additional spoilers regarding the season name and twists were also revealed. According to spoiler accounts, the season currently has the name Spies, Lies, and Allies, and the skull twist fans have seen playout for the last few seasons isn't coming back.
When is 'The Challenge' Season 37 coming out? Rumored air date suggests soon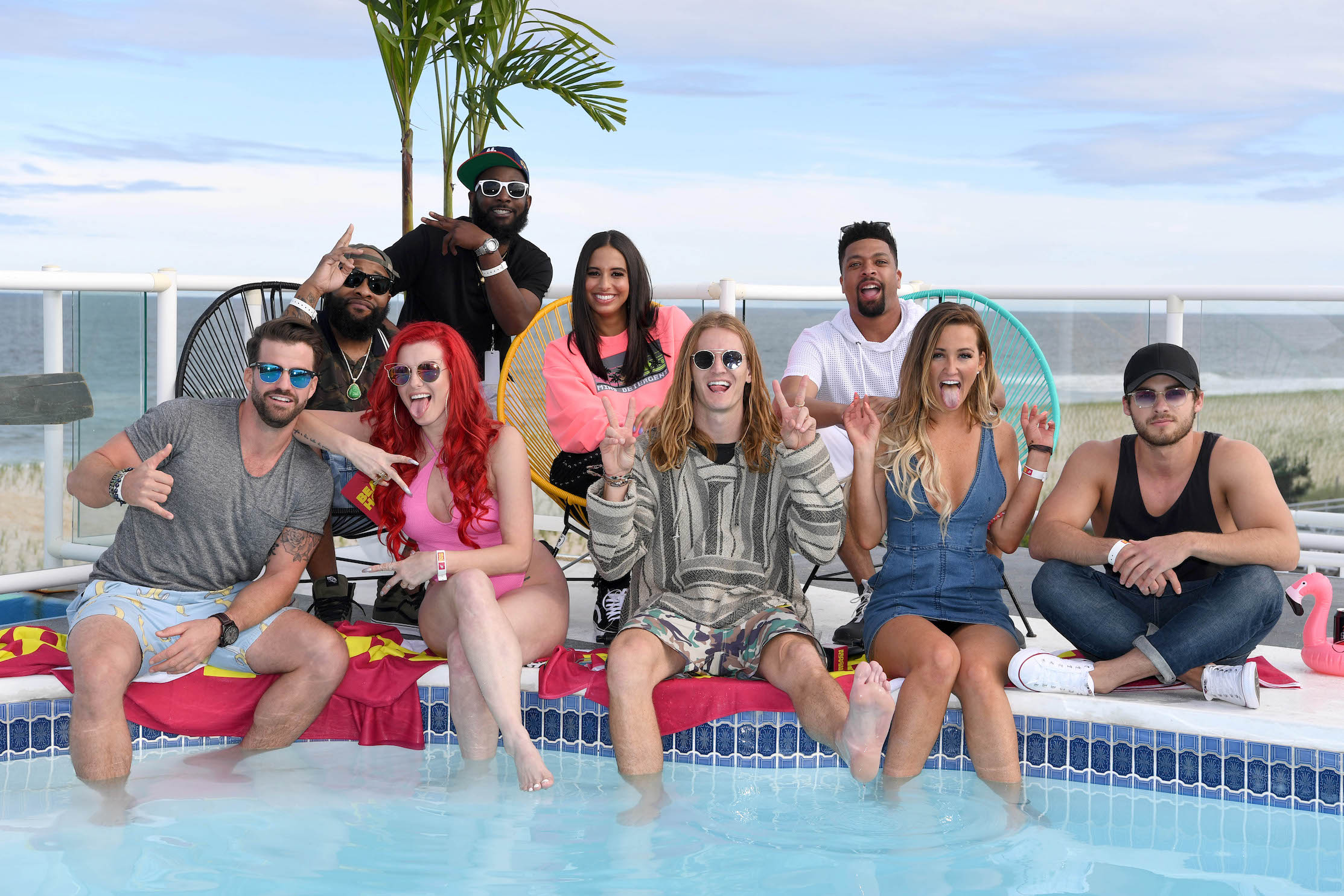 So, when can fans get to see the premiere of MTV's The Challenge Season 37? While MTV hasn't officially announced a premiere date, eagle-eyed fans think they can predict when the season will air.
According to Reddit, season 37 already finished filming. And we should see a season premiere by August 2021.
"This season is supposed to air early August, and the cast reveal should be released next week," a fan on Reddit commented on July 4, 2021.
The Challenge: Double Agents, aka season 36, aired in December 2020 and finished at the end of April 2021. And the prior season, Total Madness, aired in April 2020 and completed airing in mid-July 2020. Season 34, War of the Worlds 2, started in August 2019 and ended in December 2019.
If the new season premieres in July 2021, that's a quick turnaround for MTV — but the network could hope to make up for lost time due to the coronavirus (COVID-19) pandemic.
There are allegedly additional seasons and spinoffs in the works
Aside from MTV's The Challenge Season 37, it looks like fans have plenty of other spinoffs and seasons to look forward to.
"Challenge fans are LIVING LARGE right now, with potentially five shows filming in the calendar year 2021: All Stars #1, S37, All Stars #2, Unannounced Spin-off, and S38," a Reddit user announced.
MTV hasn't officially announced the second season of All Stars, but rumors suggest it's coming. Additionally, rumors of a spinoff persist, though fans and spoiler accounts are unsure of what's to come. It seems the alleged spinoff will premiere on Paramount+ and not MTV.
As for season 38, we haven't heard much about that, either, but MTV might push for another quick turnaround on a season due to the lost time the pandemic caused.
Check out Showbiz Cheat Sheet on Facebook!
RELATED: 'The Challenge' Season 37: Producer Gave Additional Clue A Lot of Rookies Will Join Cast