'The Challenge': Season 37 Is Not the First Time Tori Deal Has Reportedly Found Romance on the MTV Hit
The Challenge season 37 — Spies, Lies, and Allies — has reportedly wrapped filming in Vrsar, Croatia. According to spoilers and internet sleuths, Tori Deal has found romance with a Challenge rookie. But this isn't the first time Tori has hooked up with one of her co-stars from the MTV hit.
Warning: Possible spoilers ahead for The Challenge season 37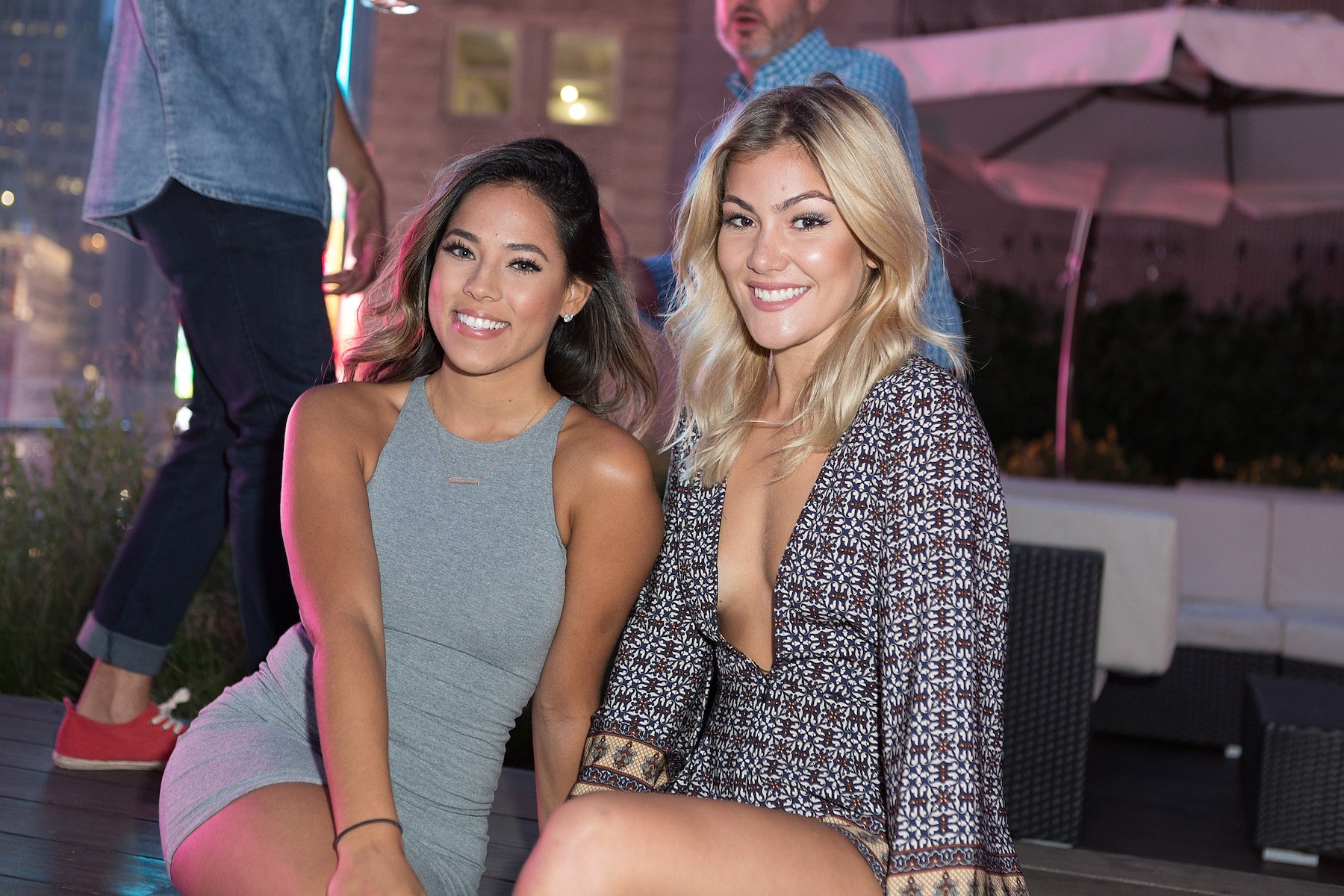 'The Challenge' fans found hints of a romance on social media
The Challenge season 37 will reportedly feature US competitors teaming up with players from around the globe. International players are coming from Romania, the U.K., Nigeria, Turkey, Germany, Spain, and the Netherlands. Including rookie Emanuel Neagu from Survivor: Romania.
Some fans believe they've found clues of a showmance between him and Tori on social media. The first clue was a photo from Ibiza where several cast members have been vacationing since filming wrapped. The pic showed Tori hanging out with Emanuel and Josh Martinez, while Emanuel rubbed the back of her leg.
Did Tori take a pic of Emanuel for his Instagram Story?
After the Ibiza pic, Tori posted a photo on her Instagram page that showed her posing on the beach. She didn't tag anyone, but around the same time Emanuel posted a pic on his Instagram Story that fans believe Tori took. The reason is because the picture-taker's clothes seemed to match what Tori was wearing in her beach photo.
There have been no reports of Tori and Emanuel hooking up while filming The Challenge. But, it appears they are getting closer now that filming has wrapped.
Tori Deal began her career on 'The Challenge' with boyfriend Derrick Henry
Fans may recall that when Tori got her start on The Challenge XXX: Dirty 30, she competed with her boyfriend at the time, Derrick Henry. But as soon as Derrick was sent home, Tori appeared to hit it off with Jordan Wiseley.
Derrick and Tori had planned to continue their relationship post-Challenge, but she thrived without him in the game. Jordan liked Tori from the beginning, and they made it to the end together. She took home $15,000 for third place, and he came in first. By the Dirty XXX wrap party, Tori and Derrick had called it quits.
Tori admitted she cheated with Jordan Wiseley
As Showbiz Cheat Sheet has previously reported, Tori eventually admitted that she cheated on Derrick with Jordan. She said that she knew she loved Jordan when they were flying to the Dirty XXX final.
"It was funny because we were watching Beauty and the Beast on the plane with the song [that goes], 'There must be something I hadn't seen before.' And I was thinking, 'This is so my life with him right now.' Since then, it spiraled to what it is now," Tori told MTV News in early 2020.
'The Challenge' co-stars split after 'Double Agents'
After the duo connected on Dirty XXX, Jordan popped the question during season 34 when they were filming War of the Worlds 2 in August 2019. However, their relationship became strained during the pandemic when they were living together in Los Angeles. She says that after she came home from filming The Challenge: Double Agents, they broke up the week after.
Tori says she "begged" Jordan to stay with her, but he told his Instagram followers that was "news" to him.
"I've been pretty silent about Tori and I's split because I thought it was something really special, and very deep, and ours, and I didn't want to just give that away," Jordan explained. "It's disappointing to see what it's being turned into."
The Challenge season 37 is expected to premiere in late 2021 on MTV.
RELATED: 'The Challenge' Season 37: CT Tamburello Has Reportedly Outlasted a Former Champ and His Loudest Critic