'The Challenge' Season 37: These Veteran Players Said They're Entering the Show Single
Fans of MTV's The Challenge can't wait to see what's in store for season 37, Spies, Lies, and Allies. The new season stars a number of veteran and rookie players duking it out in Croatia for their shot at the big money. And, like all seasons of the show, we're bound to see romance, hookups, and breakups along the way. So, which veteran players are entering the show single? Here's what a few veteran players said in a recent clip.
MTV's 'The Challenge' Season 37 cast talked about who's coming on the show single
Fans love seeing familiar faces on MTV's The Challenge. And we'll see plenty of players we know quite well on Spies, Lies, and Allies. This season, Tori Deal, Nany González, Aneesa Ferreira, Ashley Mitchell, Kaycee Clark, Amanda Garcia, Big T Fazakerley, Nelson Thomas, Cory Wharton, Josh Martinez, Kyle Christie, Fessy Shafaat, CT Tamburello, Devin Walker, and Nam Vo will return.
So, which of the vets are single and ready to mingle with the rest of the cast? A few spoke to MTV about their relationship status.
"I am single now," Kaycee said in the video. "The last two season of being on The Challenge, I was in a relationship. And so now this is my third season, I'm coming in here single, and it's weird." Fans who've been keeping up with Kaycee know she and Nany seem to have strengthened their bond, too. It looks like the two are now officially together. We'll be curious to see how that progresses during the season.
"I'm coming in The Challenge single," Amanda told the camera. "There's lots of good-looking guys in the house. So, I guess we'll see which one gets to win me."
"I do this show so often I have to be single because people see me on television," Ashley joked. "The Challenge ruins my love life. TJ [Lavin] can give me a million dollars but he can't give me a boyfriend?"
Other vets featured in the video who appear single are Big T and Josh.
Is Tori Deal single?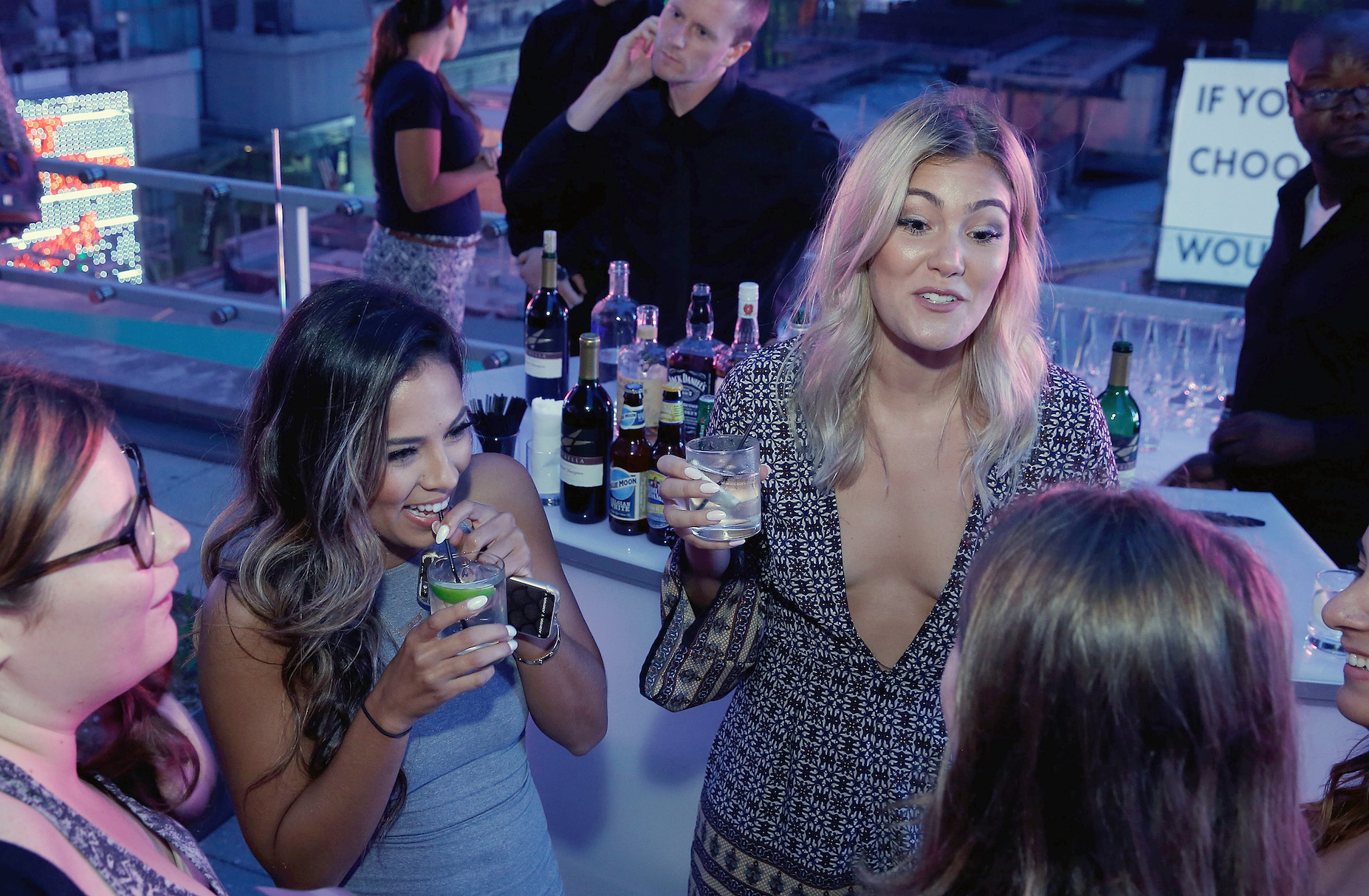 So, what about Tori Deal? In November 2020, she and Jordan Wiseley announced they called off their engagement and split. The two heavy-hitters from MTV's The Challenge got engaged on the show, and their split came as a major shock to fans and contestants alike.
Following Tori's split from Jordan, she was caught vacationing with Fessy. Their possible romance was addressed after The Challenge: Double Agents, and she verified they're just friends.
Now, it looks like Tori's entering Spies, Lies, and Allies as a single woman. "I'm single," Tori announced in the MTV promo video. "There are a lot of really attractive people that I'm going to try to not look at. I'm trying to social d—ness. Like, no d—- within a six-foot parameter of myself. But, unfortunately, there are some really hot people, so I'm sure somebody will slip in there."
Is CT Tamburello still married?
CT reportedly had a few issues in his marriage during past seasons of MTV's The Challenge. But it looks like he's entering season 37 still with his wife in an effort to support his family. According to E! News, Lili Solares and CT were seen together getting cozy seven months after allegedly separating. They married in 2018 and have a 5-year-old son.
Lilli addressed the separation in a comment on a photo of her with CT, too. "I just read an article that said he was divorced," a fan commented.
"No, [he's] not," she commented back with a laughing-crying emoji.
We look forward to what's to come — romantically or not — for the contestants in season 37.
Check out Showbiz Cheat Sheet on Facebook!