'The Challenge' Star Simone Kelly Calls MTV out for 'Giving Racist People a Platform'
Are You the One? Season 1 star Simone Kelly competed on The Challenge with non-perfect match John Jacobs and the two went home in the third episode. After getting sent home in Rivals III due to her partner's "emergency," Simone returned for Dirty 30, seeking her first win. However, she was disqualified in the second episode after a physical altercation with Shane Raines. The AYTO star opened up about her experience on the show and called MTV out for "giving racists a platform."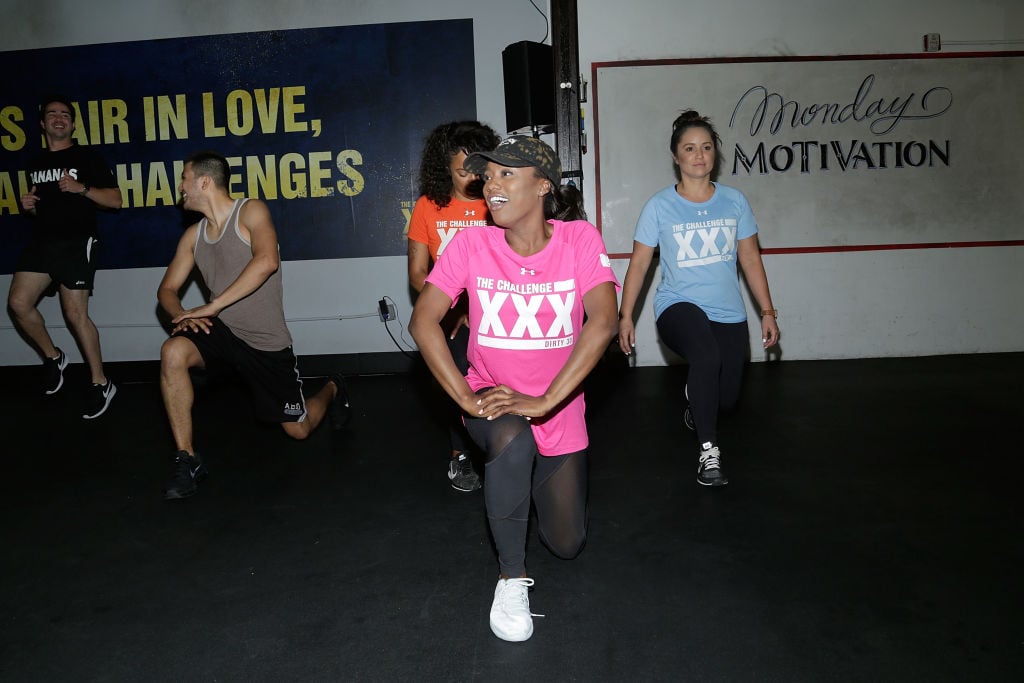 Simone Kelly detailed the fight between her and Shane Raines
According to the Atlanta-native, she asked Shane, who studied cosmetology at the time, to moisturize her scalp. He refused, so she told him not to ask her for anything because she cooked and cleaned for everyone.
Later that day, Shane asked Simone to make him pancakes, and she declined because he didn't help her with her hair. The AYTO star claims the Louisana-native drank an entire bottle of champagne and took shots throughout the day, becoming extremely drunk.
That evening, she and Shane, along with a few other castmates, spoke about how black women were portrayed on MTV. The "drunk and belligerent" two-time competitor, disagreed with her and began yelling and calling her a b***h. The Atlanta-native said she argued back with Shane, and he got into her face.
Simone says he hit her twice, grabbing her braids on the second hit when she pushed his head out of her face, causing her to scratch him. Then, Devin Walker put Shane in a chokehold, and the two-time competitor bit him, drawing blood.
The production crew also ran in and broke the fight up, but Simone claims he continued to come after her. Therefore, she broke a champagne bottle, which is why the producers told her they were eliminating her as well.
'The Challenge' edited the fight unfairly
Simone did not agree with her disqualification because Shane has a documented history with alcohol abuse as well as physical altercations, but she does not.
When the season aired, Simone described herself as "livid" and "hurt" when she saw how The Challenge edited the fight and reasoning for her disqualification. She did not appreciate how they classified greasing or moisturizing a black woman's hair as "a hygiene issue."
The AYTO star also noted that she ran into host TJ Lavin at a bar who expressed his disappointment and disagreement with her elimination. She believes the production crew edited the fight this way because it "fit the narrative of me being a pop-off queen."
Why Simone Kelly thinks MTV plays 'a part in systemic oppression'
After explaining the fight, Simone called MTV out for how they handle racial incidents on the show. She pointed out Camila Nakagawa's, who won the season, statement about picking Brandon Swift to "add color" to their team in a previous season.
Additionally, in Battle of the Exes, Camila put chocolate on Emily Schromm's face to impersonate Ty Ruff. Simone said the Camilanator also called Nelson Thomas and Leroy Garrett the "n-word" and "monkey" several times offscreen in Dirty 30, the season she won.
The Atlanta-native also pointed out that Camila is no longer on the series due to a fight with a production assistant, not for her racist comments. Additionally, Simone noted she emailed the manager of communications before the reunion for Dirty 30 because she wanted to know if any black media outlets would be there as nearly a third of their cast was black. However, none showed up.
She continued and admitted she feels MTV "has a narrative of how they showcase black women" so she felt pressured to play into that stereotype to get camera time. Simone doesn't think MTV themselves are racist, "but they have given racist people a platform."
Additionally, she doesn't believe the network "holds them accountable" thereby becoming "a part of the same systemic oppression." Simone concluded by explaining she only received $1,200 after her disqualification when someone else physically assaulted her and then had to watch a girl who made several racial slurs win the season.
The show also did not provide black press, giving equal opportunity for all the castmates, especially when they boasted of having a diverse cast. The Challenge airs Wednesdays at 8 p.m. EST on MTV.