'The Challenge: Spies, Lies, and Allies': Kelechi 'Kelz' Dyke Thought He'd Be Safe — 'I Thought They'd Want Me Against Fessy or CT'
The Challenge: Spies, Lies, and Allies started out with a large cast of 34 that featured more rookies than vets. One of those newcomers was Kelechi "Kelz" Dyke from the Netflix dating series Too Hot To Handle. But he didn't make it past episode two, which came as a surprise to the 27-year-old.
According to Kelz, he thought the male vets would want him to try and take out Fessy Shafaat or CT Tamburello.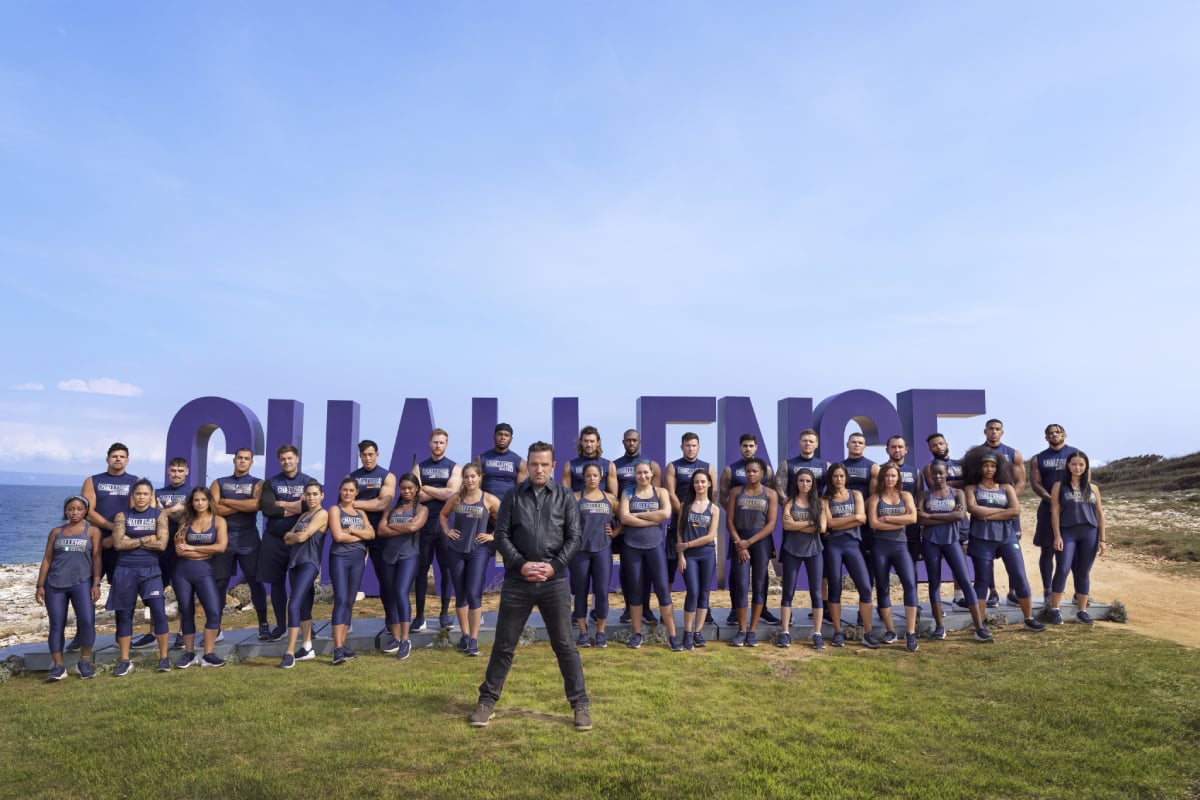 Kelz was one of the more physically imposing players on season 37 of 'The Challenge'
Kelz is the first Challenge competitor ever to come from Too Hot To Handle. Going into the season, he was one of the most physically imposing players in the cast. The six-foot-six UK  native plays American football in his hometown for the London Warriors. And his veteran castmates mentioned quite often that Kelz is jacked like a "beast."
"Kelz is a chocolate dream. My British, Austrian-born, Nigerian prince," Aneesa Ferreira said in a first impressions video. "I think for the guys, he might be a little intimidating at first sight, but he seems pretty cool so far."
The veterans didn't want to face him
Because Kelz was so physically intimidating, Big Brother alums Fessy and Josh Martinez knew he could take them out in a Hall Brawl. As Cory Wharton explained, Kelz was a rookie to watch because "dude is fast, dude is strong."
Fessy and Josh ended up orchestrating a plan to have the entire veteran alliance vote Kelz and his partner, Tracy Candela, into elimination. Their scheme included a few lies — which they got called out on — but Kelz was destined to go in episode two. Kelz and Tracy ended up losing to fellow rookies Ed Eason and Emy Alupei.
'The Challenge' rookie thought he would be safe
Kelz never thought he would go home that early in the game, and he says losing like that is something he's not used to. The rookie told Entertainment Weekly that it was "a tough one," especially when you go in there with the mindset of an athlete.
"I thought I was safe because I thought they'd want me against Fessy or CT in a physical elimination and keep me around until then," Kelz explained. "But I didn't anticipate that I would then become the biggest threat in the house. So now I know."
Kelz says 'it's a learning curve'
Before making his debut on The Challenge, Kelz says he did a ton of prep, which included running, training, and doing math and puzzles. He also watched a couple of previous seasons, but he still wasn't fully prepared for what he was getting into. Kelz explained that the MTV competition is a "learning curve."
"It's baptism through fire. You don't know who to trust. It really is Spies, Lies and Allies," Kelz explained. "The rookies didn't have a rapport like the vets did; they have relationships and a past."
"And it made sense they gathered together against us because this season's rookies were no joke. There were serious athletes, the vets were definitely scared about that. That fear is what clustered them together."
Kelz wants revenge and is ready for another season of 'The Challenge'
Despite his disappointing showing in his rookie season, Kelz says he definitely wants to come back for future seasons. And when he does, he'll be out for revenge. Obviously, the targets at the top of his list would be Josh and Fessy.
"Those are the main ones, but then I start to realize that there were some other people that had a hand in that play as well, so let's be honest, everyone's probably my enemy," Kelz confessed. " Me and Josh could have been friends! He just ruined it. So maybe my main one is Josh."
The Challenge: Spies, Lies, and Allies airs Wednesdays on MTV.