'The Challenge: Spies, Lies, and Allies': Why Kelechi 'Kelz' Dyke Went From Cuddling With Tori Deal to Calling Her a 'Vendetta'
The Challenge: Spies, Lies, and Allies marked the debut of rookie Kelechi "Kelz" Dyke from Netflix's Too Hot To Handle. He didn't last long because the vets saw him as a huge threat. But during his brief run, Kelz went from cuddling with Tori Deal to calling her a "vendetta."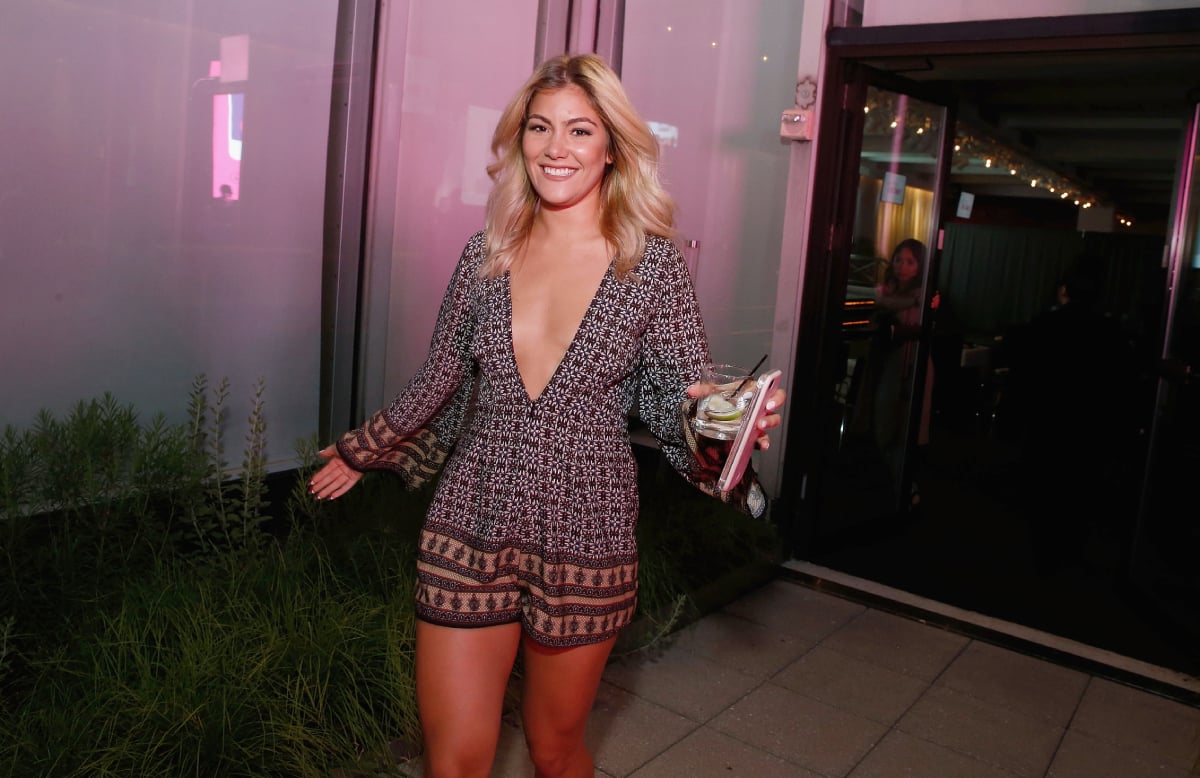 'The Challenge' vets conspired to take Kelz out in episode 2
At six-foot-six and 240 pounds, Kelz was by far one of the most physically imposing players in the cast of Spies, Lies, and Allies. As Cory Wharton explained, Kelz was a rookie to watch because "dude is fast, dude is strong."
All of the male vets immediately saw Kelz — who plays American football for the London Warriors in the UK — as a threat. So Big Brother alums Fessy Shafaat and Josh Martinez orchestrated a plan to have the entire veteran alliance vote Kelz and his partner, Tracy Candela, into elimination.
Their scheme included a few lies — which they got called out on — but Kelz was destined to go home in the second episode. He and Tracy ended up losing to fellow rookies Ed Eason and Emy Alupei.
Kelz and Tori got close on 'Spies, Lies, and Allies'
Season 37 was Tori's first after her split from Jordan Wiseley. She and Kelz got close while he was on Spies, Lies, and Allies, which was something she didn't expect. Tori told US Weekly that going into the season her plan was to "not talk to any guys." But then she got there, and that approach felt "like it's not on brand."
"I love people. Let me just make some connections, have a good time. So that's what I did — made some connections, had a good time," Tori explained. "I mean, I definitely opened up more this season, just like letting the world kind of watch me have that connection."
Nothing happened after they competed on 'The Challenge'
Even though Kelz and Tori got close during his brief time on The Challenge, he says "nothing's really happened" between them since. Kelz says that probably has something to do with the fact that Tori was in on the vets' scheme to get him eliminated. Or, at least she knew about it.
"I don't really know what to say just because of rumors and things I've heard," Kelz told Entertainment Weekly. "But also more importantly how she was in the deliberation. I'm a very intuitive person and while Josh was talking, I was looking at her and it kind of felt like she knew what was going to happen and was struggling to make eye contact with me."
From cuddling to a 'vendetta'
With the episode making it clear that Tori knew what was going to happen to Kelz — and that she just pretended to be shocked — Kelz admitted that seeing that "hurt" him. When it comes to people he'd like to get revenge against if he's invited back for another season, Kelz says Tori is definitely on the list.
"You asked me about vendettas, and I think Tori's definitely on it. Not in a spiteful way. But I wanted to partner up with her from the beginning and we got on so well and the chemistry was so well," Kelz explained.
"I thought it was the perfect partnership to get to the final. And we had said that even if we get partnered up with different people, we'd still have each other's backs. So I felt alone in that deliberation."
Kelz says his approach to 'The Challenge' is 'very old school'
The Too Hot To Handle star admits that when it comes to teammates and loyalty, he's "very old school." Kelz noted that you can't be friends with everyone, but you "keep it real with your day-ones."
"This is my first time here, there's no bad blood, so let's not create bad blood. I was waiting for a situation for her to show her loyalty. But it's a cold world!," Kelz admitted.
New episodes of The Challenge: Spies, Lies, and Allies air Wednesday nights on MTV.
RELATED: 'The Challenge': Has Tori Deal Found Romance on Season 37?