'The Challenge' Star Ashley Mitchell Calls out A Castmate Who 'Wants Air Time and More Seasons' Instead of Wins
[SPOILER ALERT: This article contains information from The Challenge 35 Episode 10.]
After Wes Bergmann helped Dee Nguyen in the elimination against Ashley Mitchell, the "Millionaire" called the veteran out for being a snake. She continued going in on him on Twitter, especially after his elimination in a recent episode of The Challenge, as she believes he threw it and only wants "air time and more seasons" instead of wins.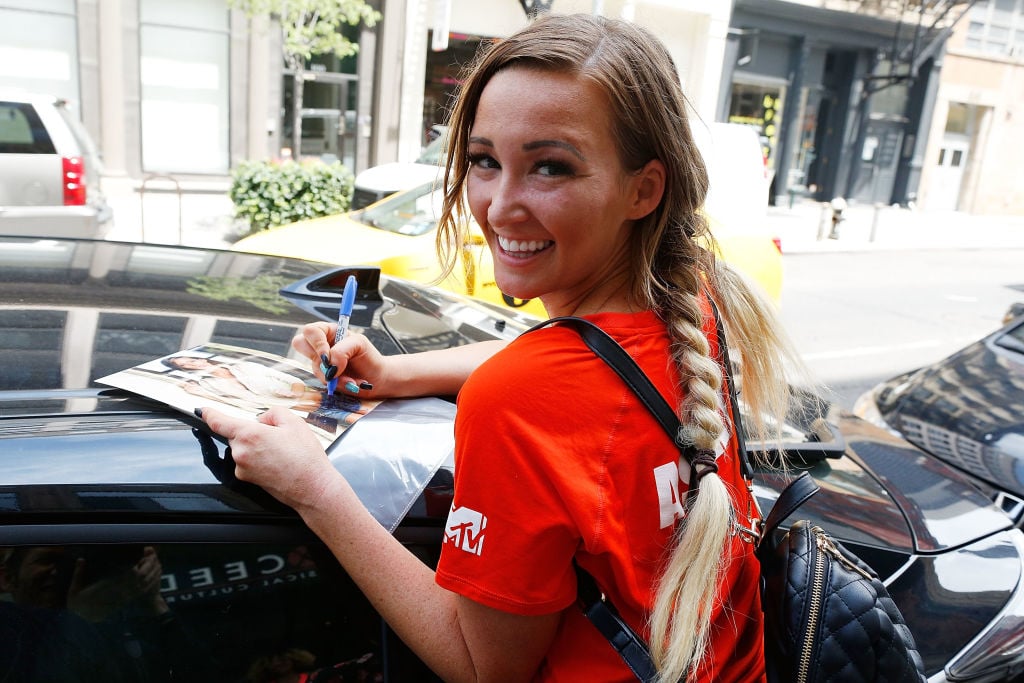 Ashley Mitchell on 'The Challenge'
After her brief appearance on The Real World: ExPlosion (2014), Ashley Mitchell competed on The Challenge: Rivals III (2016) alongside ex-roommate Cory Wharton, who played a major role in her eviction from their original series.
The two came up short, but Ashley returned for the following season, Invasion of the Champions, and won, earning $121,250. After quitting Dirty 30 (2017) shortly before the season started due to lost luggage and exhaustion, she came back two seasons later for Final Reckoning (2018) partnered with Hunter Barfield.
They pulled out the win, but instead of splitting the money, she chose to walk away with the entire million-dollar prize. Ashley then went home first in the next season, War of the Worlds (2019), before making it to the finals in War of the Worlds 2.
However, her team did not win, and they left empty-handed. She returned for Total Madness (2020) but was sent home in the second girls' elimination. 
Wes Bergmann threw himself in against Johnny 'Bananas' Devenanzio
In Total Madness Episode 10, veteran Wes Bergmann won the daily challenge and thought he could get his choice of who he wanted to go up against in elimination.
However, Johnny "Bananas" already campaigned to the majority of the house and asked his castmates to nominate him so he could get his ticket into the finals.
They granted his wish, and surprisingly Wes threw himself into elimination against his rival turned ally. His gamble didn't pay off, and Johnny sent him home, only a few weeks before the finals.
While Wes claimed he chose to compete against his friend because he felt confident in the elimination and thought his "enemies" could keep him from going in another week, many thought he actually wanted to go home, including Ashley.
Ashley Mitchell calls out castmates who 'want air time and more seasons'
In a tweet right after the episode aired, Ashley claimed, "some people want air time and more seasons. Not wins. Pay attention to who that is." While she didn't name anyone, a user quickly pointed out she meant Wes because he's "creating more moments, not getting more wins."
Another user tried to debunk him, stating, "No, Wes wants to win. Always." Ashley jumped in the conversation, asking, "where?" to the recent statement. She also confirmed that cast members get paid "a lot" to show up for the seasons.
In another tweet, the two-time winner implied Wes wanted to go home, writing, "If you truly wanted to win, you would never go against your own alliance."
She then asked The Challenge to "stop calling people who want to go home to wives, fiances, or significant others. Let the game be for those who want to play."
Even though Ashley and several viewers believe Wes threw the elimination and wanted to leave the competition, he contended he tried his hardest in his Final Words interview.
The Challenge 35: Total Madness airs Wednesdays at 8 p.m. EST on MTV.