'The Challenge' Star Devin Walker Noticed 'Something a Little Off With Ashley' at the Beginning of Season 37
ARTICLE HIGHLIGHTS
The Challenge deactivated Ashley Mitchell, but never revealed the reason why.
Mitchell was reportedly kicked off the show following a verbal alercation with Josh Martinez.
Devin Walker noticed 'something a little off with Ashley' from the beginning of Spies, Lies, and Allies.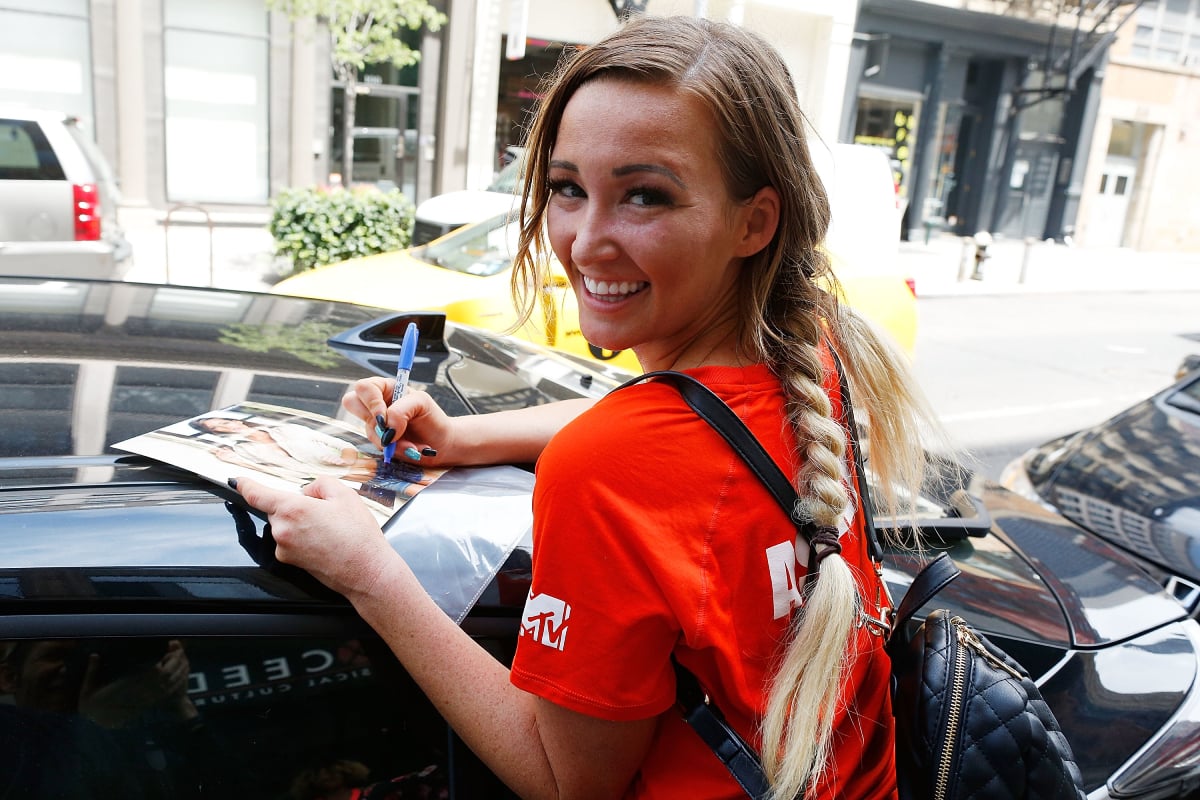 The Challenge two-time winner Ashley Mitchell appeared to be on her way to the finals of Spies, Lies, and Allies. But during the recent "Maverick" episode, host TJ Lavin announced that Ashley broke the rules off camera and had been deactivated.
No one from MTV or The Challenge has revealed exactly what Ashley did to get DQ'd. But some of her co-stars have since confirmed that it was due to a verbal altercation with Josh Martinez. According to Devin Walker, he noticed "something a little off with Ashley" at the beginning of season 37.
'The Challenge' usually explains why a player is disqualified
Ashley isn't the first Challenge competitor to be disqualified, and she won't be the last. But usually when a player leaves the game without actually being eliminated, they will give the reason why.
But on Spies, Lies, and Allies, the three contestants who've been DQ'd have all left without any explanation. Ed Eason replaced Nam Vo in the premiere episode. Then, Double Agents champ Amber Borzotra replaced rookie Lauren Coogan in episode 2. Neither exit was explained or clarified. MTV took the same, vague approach with Ashley's exit.
Devin Walker says the truth is more important than feelings
The silence about the details of Ashley's DQ had fans on social media siding with her and criticizing Josh. This caused some of the Spies, Lies, and Allies competitors to speak out about who was really to blame.
Devin Walker feels MTV made the right choice when they sent Ashley home. He explained on the Challenge Mania podcast that the truth doesn't matter anymore in our society, and everyone is instead worried about feelings.
"Right now, a lot of people are feeling upset that they don't have all the information but it seems to them, by what they've pieced together, that Ashley was kicked off the show not for violence, but just for saying things," Devin said,
"Then they go back throughout the years of the show and they're like, 'Well this person said this, this person said this, they weren't kicked off. This seems unfair. This seems like she's being targeted, maybe because she's a woman.' I can guarantee you that is not the case."
Was 'something a little off' with the two-time winner of 'The Challenge'?
Devin continued, saying the situation was going to get much worse and become "much more toxic."
"From the beginning of the season, I noticed something a little off with Ashley and I think it probably would have been good for her to maybe take a break or just to relax. I don't know what's going on in her personal life," the reality star explained.
Devin doesn't think Ashley's a bad person. But, he does think that somewhere along the line, Ashley "lost herself."
"I think that this situation is a really good example of that, but again, people that really identify with her as a character are taking this extremely personally," Devin said.
MTV is not muzzling anyone
No one from MTV has commented on the reason for Ashley's elimination, and it was never explained on the show. But Devin says that the network isn't forcing anyone to stay silent. That's just how the situation has played out.
"I have not, and no one else has that I know of, been muzzled by this," Devin noted. "I am choosing not to discuss exactly what happened because it involves multiple parties and out of respect for all of those parties, I who wasn't involved in this situation, am not going to put their business out there, I would expect the same respect from them."
Ashley Mitchell says she's mad at herself after being disqualified on 'The Challenge'
After the episode aired on November 10, Ashley wrote on Twitter that she respected the call made by MTV and TJ Lavin to send her home.
"Rules are rules and I respect @mtv and TJs call. The best apology is changed behavior. See you next time. I just want to thank everyone who's stuck with me throughout this all," Ashley wrote.
"Everyone knows I'm only mad at myself and it has been so hard to shake off the depression and anxiety since getting home. I have been taking anger management and reflecting a lot. I love you yall so much."
New episodes of The Challenge: Spies, Lies, and Allies air Wednesday nights on MTV.